Thinking Through COVID-19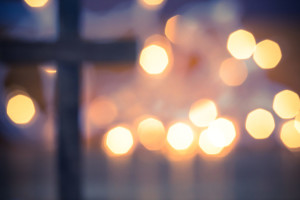 Is Coronavirus a big deal? Yes, if it gets into a community, it can cause illness and even death. It has brought the world to a halt, which is quite significant and unprecedented.  Yet we do not know what the future holds; only God does.
I am God, and there is none like me,
declaring the end from the beginning
and from ancient times things not yet done,
saying, 'My counsel shall stand,
and I will accomplish all my purpose,'
calling a bird of prey from the east,
the man of my counsel from a far country.
I have spoken, and I will bring it to pass;
I have purposed, and I will do it.
Isaiah 46:9-11
Aren't there other sicknesses/accidents that have caused more deaths than Coronavirus? Yes, but that does not nullify Coronavirus. All sickness is terrible, and we should be compassionate towards those who have been impacted by illness and help and pray to limit the spread of it. "weep with those who weep…give thought to do what is honorable in the sight of all" (Rom 12:15,17). https://rationalwiki.org/wiki/Not_as_bad_as
What if government restrictions increase and curfews are put in place and the National Guard deployed? This would be scary for almost everyone because we have never been in such a situation. But that does not mean God has left us.  God knows our every situation and will be with us all the way (Heb 13:5-6), God is good (Ex 34:6), God is powerful (Job 26:7-14), God is loving (1 John 4:8), God is in control (Prvb 19:21), God is wise (Rom 16:27), God is unchanging (James 1:17), and God is faithful (Lam 3:22-24). This is a time for us to tell God all that is on our hearts (Psalm 55:22) and to remind ourselves continually of who God is (Phil 4:8).  Anchor your heart and soul in God.
Also, to take away some of the unknown, you can see what strong government measures look like in Italy via-live cam https://www.skylinewebcams.com/en/webcam/italia.html. The people can walk and drive to the market, but they keep their distance from each other (keep in mind the time difference). Those enforcing a curfew would be the same type of military folks that are part of our church, so we don't need to be scared of them; their purpose is to try and help with everything.  The unknown is often frightening, but this sort of curfew was put in place after Hurricane Katrina, and it was lifted at some point, so remember if there are strong government measures put in place, it probably won't be forever. God will see us through.
Give the gospel. Remember,
"There is salvation in no one else; for there is no other name under heaven that has been given among men by which we must be saved" (Acts 4:12).
"God now commands all people everywhere to repent, because he has fixed a day on which he will judge the world in righteousness by a man whom he has appointed; and of this he has given assurance to all by raising him from the dead" (Acts 17:30-31).
"And do not fear those who kill the body but cannot kill the soul. Rather fear him who can destroy both soul and body in hell" (Matt 10:28).
Point people to Christ, He is the only eternal hope.
Encourage each other to share the gospel. Be creative, use digital means, call people on the phone, write a letter, get tracks out, share it.
Preparing and panicking are not the same. No one knows what the future will bring, so let us be gracious to one another (James 4:11-16). In general, to prepare is the act of trying to think about a potential future situation and then act accordingly. To panic is to be moved so strongly by fear that you are incapacitated and your God-given responsibilities are neglected. You know you are panicking when you are not taking care of your responsibilities, and anxiety has taken over your heart.  If this happens, by faith, begin to fight your feelings and start to do what you need to be doing, one step at a time.  The actions of someone preparing or panicking might look very similar, but at the heart level, they are different and we can't judge the heart of another.  We need to give people the freedom to prepare or not prepare for what they believe the future holds.  We also need to be gracious with those who think preparing or not preparing is the way to go.  Let us love one another, if someone thinks it's a good idea to pack food away, they have total freedom to do so, and if someone believes that there is no reason to pack away food then let them be free to do so. Our prayer is that the Lord gives us our daily bread (Matt 6:11), and we do not ultimately know what tomorrow will bring (James 4:14). If somehow the food supply shuts down and you don't have food, let those who have some share (Acts 20:35), and if the food supply stays strong and you can get food delivered every day, your faith is not more robust than the person who packed food away.  Let us be loving, taking care of our families (1 Tim 5:8), and not putting the Lord God to the test (Matt 4:7). We are to be people who recognize that all food comes from the Lord (Ps 24:1).  But if we are actually in a spot that people don't have food, things will have changed to such a degree that we will revisit this concern.
Practically, when we hear of "essential services," it means those parts of society that are vital for people to live like food and water, which is why they are up and running. The governing authorities know that everyone needs food and water to live, and we can be grateful God has put a government in place that recognizes the basic needs of people.
Set a daily routine. When our schedules get thrown off, it can be hard to feel "normal." Setting a daily routine helps bring the "normal" back. Things like getting dressed (did you really think staying in your pajamas all day would make you feel normal), bathing, cooking, exercising, eating at your traditional times, and starting and ending work on your usual schedule are all helpful to bring a bit of normal in this unique season. Watching programs and reading books that you enjoy are all acceptable and can be beneficial.  It also may seem like a given, but it is vital to spend time reading your Bible and praying every day. Set up a time to pray with your family and others, even if it is over the phone.
Families. Your kids will probably get a bit restless at home, so keep a routine for them too, that includes playtime, physical activity, prayer and Bible reading/stories. You will probably need to get creative with ways to let the kids be kids. Keep in mind that your children will pick up on your conversations and your general mood as well. For children, carrying the weight of a global virus is too much to take, be reasonable with them about how much its discussed. For spouses, you may be seeing more of each other than you have in a long time, take this time to reconnect (1 Cor 7:1-5), seek forgiveness (Eph 5:32), and build each other up (Ecc 4:9-12). Aim at being loving in your home rather than annoyed (1 Cor 13:4-7). Give each other some space at times, and try to set up a spot for work, talk about schedules.  You are not going to be able to take care of everything in life while we are all locked up, be patient with the situation.  It's like a long plane ride: it'll land at some point, but it might be uncomfortable at times.
Internet influence. The internet and TV can be a great source of information but also a mighty flame to spark anxiety. It's ok to not be up to date minute by minute on local or world affairs. This may sound a bit harsh, but if Facebook is bringing more anxiety than blessing there is also nothing wrong with unfollowing as many people as you want from your feed, there is no need to unfriend everyone but it is ok to not hear from every person you have ever met or even be on social media.
You also have an excellent opportunity to spread the gospel, hope, and love, use this time wisely as you interact with those in your circles.
Lastly, keep in mind that everyone is under some stress because of the current situation. A common tendency is to turn that stress against those around us and start attacking one another. Always remember that your brothers and sisters are not the enemy; death is the enemy.  "A new commandment I give to you, that you love one another: just as I have loved you, you also are to love one another. By this all people will know that you are my disciples, if you have love for one another" -Jesus (John 13:34-35).
Caring for our neighbors. This is an opportunity to show Christian charity to those around you. Think of ways you can be a blessing to your neighborhood.  Reach out to people for prayer requests, service opportunities, and meeting physical needs, being quick to share the gospel.
Caring for each other. As a body, we are to care for one another both physically and spiritually.  In the days ahead, it could be a stretching time for us if the health and financial needs of those in the church are pressed.  Keep in touch with one another to encourage and care, be praying for people, and call them on the phone.  Think about those who are alone right now; they are now forced into isolation, reach out to them; they are part of the body.
This will not last forever. When we are in a storm, sometimes it's hard to remember that God will see us through.  This does not minimize the storm, but it is also good to remember that this will come to an end, and God will be with us all the way (Psalm 90:1).
Click here to add your own text