The Sacrifice of Exclamatory Thanksgiving – PART 2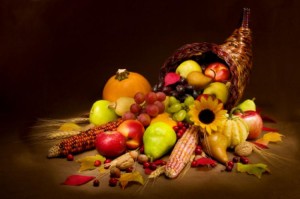 PSALM 69:30 & SELECTED VERSES
"SACRIFICE" IS OBVIOUSLY AN INTENSE WORD AND "THANKSGIVING" HERE IN PSALM 69:30 IS LIKEWISE EXPRESSED INTENSELY. How does that picture square with the picture you have in your mind of thanksgiving? Is it your choice, your mindset, to thank God intensely?
IT IS MY SAD BUT HONEST OBSERVATION THAT MANY CHRISTIANS ARE NOT THANKFUL. They are oftentimes whiners and complainers.  So many people in the church only seem to want to talk about the negative, the bad as they envision events. But God wants us to be joyous lights in this dark world, trusting Him during the darkness that light will eventually shine, thanking Him continuously for the blessings He mercifully and graciously gives us in His time when His purposes have been accomplished.
A WORD STUDY IS WHAT IT SOUNDS LIKE: A STUDY OF A WORD. I cannot overemphasize the importance of word studies in Bible study. God communicated to man mainly in words. God's revelation in Scripture is made up of words. It therefore behooves us to study the words God chose to speak to us. If you do not know what the individual words mean, it is difficult to comprehend the meaning of the verse. A lot of the words in the Bible mean just what we think they mean. God has communicated to us in terms we are able to understand. But many of the words, often very important words, require that we study them in order to accurately understand them and the verse that contains them.
THIS WRITING IS BASICALLY A WORD STUDY; a study of the word "thanksgiving." Since "thanksgiving," like many biblical words, is basically a Hebrew word, this special blog will deal mainly with the O.T. and the Hebrew words used in connection with thanksgiving…
NAS Psalm 107:1 Oh give thanks to the LORD, for He is good; For His lovingkindness is everlasting.
"THANKSGIVING": THE GIVING OF THANKS… There is only one Person to whom we may truly give thanks, and that is God.  To whom do unbelievers thank?  A true understanding of thanksgiving will lead the thinking person to God.  God is the source of all good things and it is to Him and to Him only that we give thanks…
NAS James 1:17 Every good thing bestowed and every perfect gift is from above, coming down from the Father of lights, with whom there is no variation, or shifting shadow.
LET ME ASK YOU A QUESTION… I do not mean at all to offend you or insult your intelligence by asking it, but do you know what exactly the word "thanksgiving" means?
THE WORD "THANKSGIVING" IS FOUND 28 TIMES IN OUR ENGLISH BIBLES. 20 times in the O.T. and 8 times in the N.T. The words "thank" is found 27 times in Scripture; 8 times in the O.T. and 19 times in the N.T. "Thanks" is found 73 times in the Bible; 36 in the O.T. and 37 in the N.T. I give you this etymological breakdown to show you (etymology is the study of the origin and development of words) the frequency of the word in Scripture.
THE MAIN HEBREW WORD TRANSLATED "THANKSGIVING" IS FOUND 32 TIMES IN THE O.T., sometimes translated praise or confession (note the public, external implication) תודה  (to-dah). Many interesting facts have come out of my studies of thanksgiving over the years. For example תודה (to-dah) literally means an extension of the hand, probably what we would call raising one's hands in a sign of adoration to God.  Thanksgiving may be defined, in fact, as an expression of adoration to God. תודה (to-dah) comes from a root ידה (yah-dah) that means literally to throw by extending the hand. The extension of the hands may be seen as "throwing the hands toward God in order to display reverence. I see nothing wrong with Christians "raising hands" in church.  ידה (yah-dah) comes from yet another primary word יָד(yad), which simply means hand. It is also an interesting fact, I think, that this hand is the open hand, as opposed to the closed hand…
NKJ 1 Timothy 2:8 I desire therefore that the men pray everywhere, lifting up holy hands, without wrath and doubting;
I THINK IN THIS CONTEXT THE RAISED HANDS REPRESENT HOLY LIVES.
THE O.T. SACRIFICE OF THANKSGIVING, OR ALSO REFERRED TO AS "THANK OFFERING," IS A KIND OF "PEACE OFFERING." It was the most frequently mentioned peace offering. Peace offerings expressed communal devotion to God. "In terms of 'holiness,' i.e., restrictedness, they were not so strictly defined as sin offerings, guilt offerings, or burnt offerings. In the communal offerings like the thank offering the animal to be sacrificed could come from the herd or flock and not necessarily be one's best animal. There is another difference: these animals were not slaughtered on the north side of the altar, as was the case with the sin, guilt, and burnt offerings. The animals for the sacrifice of thanksgiving were killed at the entrance, by the door of the sanctuary, and instead of the blood being poured on the altar, the priests collected the blood and threw it against the altar along with the burnt offering" (Zondervan Pictorial Encyclopedia).
DID YOU CATCH THAT? The blood was thrown. This, as we just saw, ties in directly with the definition of "thanksgiving."
INTERESTING, ISN'T IT? Pictures to put in your mind in order to see thanksgiving more clearly.
THE WORD "THANK" IS FOUND 27 TIMES IN OUR ENGLISH BIBLES…
NAS 1 Chronicles 16:2-4 When David had finished offering the burnt offering and the peace offerings, he blessed the people in the name of the LORD. And he distributed to everyone of Israel, both man and woman, to everyone a loaf of bread and a portion of meat and a raisin cake. And he appointed some of the Levites as ministers before the ark of the LORD, even to celebrate and to thank and praise the LORD God of Israel:
NOTE THE CLOSE CONNECTION OF "THANK" AND "PRAISE." That's another picture to place in your mind. The two words go hand in hand in many parts of the Bible. The same Hebrews words involved are often translated thanksgiving and at other times praise. Thanksgiving and praise have a close, almost synonymous relationship. Someone has said that the two words should be referred to as the "Siamese twins of the Christian family." For example, listen again to Psalm 100:4…
NAS Psalm 100:4 Enter His gates with thanksgiving, And His courts with praise. Give thanks to Him; bless His name.
WE WILL LOOK CLOSELY AT THE WORD "PRAISE" IN AN UPCOMING STUDY, BUT FOR NOW let me just tell you that as much as anything else O.T.  praise is a word of celebration. Praise is joyfully expressing reverence and appreciation to others about God and who He is and what He has done…
NAS Psalm 150:1 Praise the LORD! Praise God in His sanctuary; Praise Him in His mighty expanse.
NOW IN THIS FAMILIAR VERSE ALL THE ENGLISH TRANSLATIONS HAVE IT SET OFF WITH EXCLAMATION POINTS: "Praise the LORD!"
THE IDEAS OF "THANKSGIVING" AND "PRAISE" ARE CLOSELY LINKED IN SCRIPTURE…
NAS Psalm 100:2 Serve the LORD with gladness; Come before Him with joyful singing.
BOTH "SACRIFICE" AND "THANKSGIVING" ARE WORDS THAT ARE REGULARLY CLOSELY CONNECTED TO SINGING. Both words are, therefore, usually vocal.
LISTEN TO THIS JOYFUL, MUSICAL VERSE FROM 2 CHRONICLES 5 when Solomon dedicated the Temple…
NET 2 Chronicles 5:13 The trumpeters and musicians played together, praising and giving thanks to the LORD. Accompanied by trumpets, cymbals, and other instruments, they loudly praised the LORD, singing: "Certainly he is good; certainly his loyal love endures!" Then a cloud filled the LORD's temple.
THEY LOUDLY AND MUSICALLY PRAISED AND GAVE THANKS to the Lord… Thanksgiving is to be exclamatory.
ALLOW ME TO BROTHERLY URGE YOU TO KEEP ALL THESE PICTURES OF THANKSGIVING IN YOUR MIND and meditatively consider them as you go through this week in which we officially observe thanksgiving. Pictures, images, understandings of thanksgiving that come straight from Scripture.
BOTH "SACRIFICE" AND "THANKSGIVING" ARE ALSO WORDS THAT SPEAK OF GIVING. Not just "thanksgiving," which is obvious, but also "sacrifice." Sacrifice is a giving of something or someone. The Sacrifice of Thanksgiving is a decision we make to express our gratitude to God for what He has given us. He gives us blessings; we, in turn, give Him thanksgiving.
THANKSGIVING IS A CHOICE WE MAKE. Thanksgiving is a mindset. You have to choose to be thankful. You have to choose to be a thankful purpose. You have to discipline your mind to see things thankfully. It is not denying reality; it is simply choosing not to look at reality negatively.
YOU ARE ON A TRAIN TRAVELING THROUGH THE MOUNTAINS… You are in the observation car. Lots of windows. On one side the view is darkness. You sit on that side of the car and your view is the dark side of the steep, high mountain. But on the other side of the observation car the view is all light. You look out the windows on this side and a gorgeous sunlight valley spreads out below you full of spring flowers and sparkling streams. Some Christians choose to sit on the dark side staring unblinkingly at the looming mountains.   We have a choice on which side of the car we sit.
LIFE IN GREAT PART IS A MATTER OF PERSPECTIVE. It's how you look at things. You can choose to ride on the train of life by staring glumly at the darkness, or you can determine to focus instead on the light. We have this choice before us every day in every circumstance. We can look at our trials, for example, as dark mountainsides, steep, high, seemingly impossible to climb. Or we can look at our trials as opportunities to grow in strength and wisdom, as opportunities to glorify God through our faithfulness as observed by others.
GOD LOVES US. He did not save us so that we would ride the train to heaven staring at the side of a dark mountain. He saved us because He wants to give us an abundant life (John 10:10), a life that focuses on light, not darkness, a life that is empowered by the Holy Spirit to deal with any difficult, no matter how severe and unyielding it may appear…
WHEN WE FIND OURSELVES BECOMING DISCOURAGED, OR FEARFUL, when we worry or doubt, when we feel like God is far away from us and apparently unconcerned with our tribulation, it is because we are staring at the side of the dark mountain. We have temporarily lost sight of our purpose. In times like these we are unlikely to be thankful people. We have lost our focus. Usually in times like these we have stopped coming to church and reading our Bibles. Coming to church and reading our Bibles prevent us from losing sight of our purpose and subsequently losing our joy in Christ. God wants us to be focused people, living purposeful lives of service that glorify Him. When we do, we will be quick to offer Him the Sacrifice of Thanksgiving…
NAS Psalm 107:1 Oh give thanks to the LORD, for He is good; For His lovingkindness is everlasting.
"BUT," YOU SAY, "WHAT IF THERE ARE DARK MOUNTAINS ON BOTH sides of me and there is no light at all?"… Yes, those times happen to us. First of all we must remember that we live in a sin-cursed world where sickness, death, and uncertainty are realities. Most people failed to recognize this foundational fact and as a result live lives consumed by feelings of negativity toward God, as if His purposes were evil and somehow they were being treated by Him unfairly. That is sad, but I have often seen that to be true. God may place us in difficulties to teach us some things, to test us to see if our faith is genuine – not because He doesn't know if it is or not, but because He wants us to see if it is or not. If you blame God or even curse God in times of difficulty it is quite possible that you are not really saved. Maybe he has brought that situation into our lives to show us that very thing so that we will cry out to Him in faith. If that is the case, then the difficulty is the greatest thing that ever happened to you…
NAS 1 Thessalonians 5:18 in everything give thanks; for this is God's will for you in Christ Jesus.
"BUT," YOU SAY, "WHAT IF I'M SAVED AND I'M STILL ENCLOSED BY DARK MOUNTAINSIDES?  What if I'm going to church and reading my Bible and still there is darkness; how can I thank God?" You praise Him through the night. You thank Him that He is with you in the darkness. You thank Him that He has given you an opportunity to see the genuineness and strength of your faith. You thank Him that He has given you the opportunity to grow through adversity. You thank Him that He is conforming you into the likeness of Christ in your suffering. You thank Him that you have your church and your Bible in times like that. You thank Him in advance for the deliverance you know will come. How do you know it will come? Because He has promised you it will in His Word, because you know He has proven Himself trustworthy throughout your life by having delivering you from every previous trial and tribulation. There is always a reason to thank Him. You thank Him in the darkness for the light you know will come…
NAS 1 Thessalonians 5:18 in everything give thanks; for this is God's will for you in Christ Jesus.
"IN EVERYTHING GIVE THANKS!" In everything, in every situation, in every circumstance, in all things, give Him thanks, offer Him the Sacrifice of Thanksgiving. Give unto Him the glory due His name.
"OK," YOU SAY, "HOW CAN I BECOME THE KIND OF PERSON WHO thanks God even in the darkness. How can I become a more thankful person, one who gives God glory in the midst of tribulation?"
You become more thankful by thanking. That's right; that's not doubletalk. You become thankful by thanking. Thanksgiving is a choice; thanksgiving is a mindset. You begin becoming a thankful person by beginning to become a thankful person. You decide to begin being thankful and you act upon that decision. It begins in the mind and then is worked out in our daily lives…
BEGIN THE MOMENT YOU WAKE UP. "Thank You, Lord, for another day." Are you in the habit of thanking God immediately upon waking? If you are not, why not begin tomorrow. "Thank You, Lord, for the rest I got. Thank You, Lord, that You have given me another day to serve You. Thank You, Lord, for this day ahead,"
"BUT," YOU SAY, "WHAT IF I COULDN'T SLEEP AND TOSSED AND turned all night?"… "Thank You, Lord, for being with me through that sleepless night. Thank You, Lord, that You will be there with me every moment of this difficult day I have ahead. Thank You, Lord, I can trust You with this day. It's going to be hard for me, I know, but I offer You my morning Sacrifice of Thanksgiving,"
YOU CAN ALWAYS FIND A REASON TO GIVE GOD A SACRIFICE OF THANKSGIVING.
IF IT SEEMS DIFFICULT TO GIVE GOD THANKSGIVING BECAUSE of your circumstances, consider that then to do so will cost you something. That is perfectly in keeping with a sacrifice.
AND IF YOU ARE SEEING GOD CORRECTLY, as the loving, all-knowing, all powerful God He is, you will have little difficulty in thanking Him even for the dark times. He is never not worthy of our Sacrifice of Thanksgiving…
THE MORE YOU THANK GOD, THE MORE THANKFUL YOU BECOME… That is the "theology" of thanksgiving, the "physics" of thanksgiving. The more you thank God the more thankful you will become and if you have the mindset of thanksgiving, and if you have made the decision to be a thankful person, if you think about from the right perspective, you can always find a reason to thank God…
IF YOU'RE SICK, YOU CAN THANK HIM YOU'RE NOT WORSE. If you have bone spurs in your left foot, you can thank Him that you don't have bone spurs in your right foot. Even if you're dying, you can thank God for the life He has given you. "Thank You, Lord, for the people I have loved and the people You've given me who have loved me. Thank You, Lord, for the wonderful future I have with You"…
THANK YOU, LORD, FOR MY BREATH… Thank You, Lord, I can walk and move my arms. Thank You, Lord, that I can think. Thank You, Lord, that I have a home and a car, and food on the table each day. You can find something to be thankful for in everything you do. Thank You, Lord, for this parking place right by the entrance, or thank You, Lord, for giving me this parking place far from the door so I will get this exercise and have this opportunity to talk with You.
CHOOSE TO BE A THANKFUL PERSON AND THEN SET ABOUT IN SURRENDER TO THE POWER OF THE INDWELLING SPIRIT BUILDING THAT DISCIPLINE THROUGH THE DAILY CIRCUMSTANCES OF YOU LIFE.
YOU GET BETTER AT THANKSGIVING THE MORE YOU THANK GODAND THE MORE YOU THAN GOD, THE BETTER YOU GET AT THANKING GOD.
NAS Psalm 107:1 Oh give thanks to the LORD, for He is good; For His lovingkindness is everlasting.
THAT IS A COMMAND. THANKSGIVING IS A COMMAND. Although we should never need to be commanded to thank God, God commands us, I believe one reason He commands us to be thankful is that HE knows to do so will be to our benefit. Thanksgiving is a blessing.
The Psalms are a section of Scripture that may be seen as universal. In other words, again, thanksgiving is a choice, a mindset. Let's have a mindset this week and every week that is pleasing to God, for He is good and His lovingkindness is everlasting…
HE DESERVES OUR SACRIFICE OF THANKSGIVING…
NAS Psalm 69:30 I will praise the name of God with song, And shall magnify Him with thanksgiving.
I THINK THE EDITORS OF OUR ENGLISH BIBLES SHOULD HAVE ENDED THE VERSE – AND SO MANY OTHERS LIKE IT – WITH AN EXCLAMATION POINT INSTEAD OF A PERIOD!
THERE IS NO QUESTION THAT CHRISTIANS ARE TO BE EXCLAMATORY IN THEIR THANKING AND PRAISING THEIR GOD!
1 THESSALONIANS 5:18 IS ALSO A COMMAND…
NAS 1 Thessalonians 5:18 in everything give thanks; for this is God's will for you in Christ Jesus.
– Professor Thomas A. Rohm