The Perfect Priest – Part I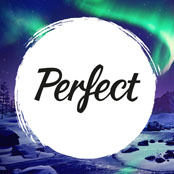 HEBREWS 5:1-10
NAS  Hebrews 5:1-10 For every high priest taken from among men is appointed on behalf of men in things pertaining to God, in order to offer both gifts and sacrifices for sins; 2 he can deal gently with the ignorant and misguided, since he himself also is beset with weakness; 3 and because of it he is obligated to offer sacrifices for sins, as for the people, so also for himself. 4 And no one takes the honor to himself, but receives it when he is called by God, even as Aaron was. 5 So also Christ did not glorify Himself so as to become a high priest, but He who said to Him, "Thou art My Son, Today I have begotten Thee"; 6 just as He says also in another passage, "Thou art a priest forever According to the order of Melchizedek." 7 In the days of His flesh, He offered up both prayers and supplications with loud crying and tears to the One able to save Him from death, and He was heard because of His piety. 8 Although He was a Son, He learned obedience from the things which He suffered. 9 And having been made perfect, He became to all those who obey Him the source of eternal salvation, 10 being designated by God as a high priest according to the order of Melchizedek.
I BELIEVE THERE ARE SEVERAL IMPORTANT LESSONS FOR US to learn from this passage, particularly as it relates to the humanity of Jesus and in His incomparable example of humiliation, obedience, and endurance in suffering.
YOU MIGHT BE ASKING YOURSELF AFTER READING THE TITLE, "THE PERFECT PRIEST," DIDN'T WE JUST FINISH TWO WEEKS ON JESUS AS THE PERFECT PRIEST? That is an understandable question. The answer is "yes."  For the past two weeks, we have been studying the last three verses of chapter 4, and the "Great High Priest"…
NAS  Hebrews 4:14-16 Since then we have a great high priest who has passed through the heavens, Jesus the Son of God, let us hold fast our confession. 15 For we do not have a high priest who cannot sympathize with our weaknesses, but One who has been tempted in all things as we are, yet without sin. 16 Let us therefore draw near with confidence to the throne of grace, that we may receive mercy and may find grace to help in time of need.
ALTHOUGH THE TITLE "HIGH PRIEST" WAS INTRODUCED IN 2:17, THE DESIGNATION IS NOT CLARIFIED UNTIL 4:15-5:10…
NAS  Hebrews 2:17 Therefore, He had to be made like His brethren in all things, that He might become a merciful and faithful high priest in things pertaining to God, to make propitiation for the sins of the people.
LET ME MAKE A COUPLE OF IMPORTANT POINTS ABOUT THIS REPETITION. When it may seem to some that Scripture is sometimes unnecessarily repeating itself or seems to be overemphasizing a certain point, it is best to always take a positive view. We must remind ourselves, first of all, that ultimately the real writer of Hebrews and any other book in the Bible is God Himself.  This is God's Word, not man's word.  God does not make mistakes.  Secondly, whenever we might think that the Bible is mistakenly repeating something, we should ask ourselves exactly why it is that God seems to be overly emphasizing something.  We should ask ourselves what we might learn from this.  Repetition is the main way to emphasize something. If God is emphasizing something, He is drawing our attention to it for a particular reason.  He wants to teach us; He is, in effect, telling us not to miss this point; it is especially important.
"IN THIS PASSAGE, JESUS' CREDENTIALS AS A HIGH PRIEST ARE FURTHER ESTABLISHED. It is typical of the writer's methodology that a proposition is first advanced and then justified. In the foregoing verses (4:14-16), the high-priesthood of Jesus was asserted in the most positive terms. But now the assertion is vindicated by a variety of arguments – drawn in turn from analogy, Scripture, and the life of Christ Himself." – Andrews
THE PRIESTHOOD, BOTH THE HUMAN PRIESTLY SYSTEM OF THE ANCIENT JEWS AND THE SPIRITUAL PRIESTHOOD OF THE LORD JESUS CHRIST, ARE MAJOR POINTS OF INTEREST IN THE BOOK OF HEBREWS. We will have a number of studies that relate directly or indirectly to the Hebrew priest and to Jesus' role as a priest.
"HAVING LAUNCHED THE THEME OF CHRIST'S HIGH PRIESTLY OFFICE, THE WRITER OF THE BOOK OF HEBREWS PURSUES IT WITH VIGOR. This subject will, in fact, occupy most of the next six chapters of the epistle.  The writer's presentation of the unique priesthood of Christ, which began in 4:14, contributes vitally to our understanding of salvation.  But it also serves as an introduction to the covenants, old and new, which emerge explicitly throughout chapters 5-8." – Andrews
LET ME TAKE THIS OPPORTUNITY, PRESENTED BY THE WORD "COVENANTS," TO REMIND YOU THAT MY MAIN PERSONAL REASON FOR SELECTING THE BOOK OF HEBREWS FOR MY NEXT SERIES OF BLOGS WAS TO INTENSELY STUDY THE NEW COVENANT, AND MORE SPECIFICALLY WHETHER OR NOT IT INCLUDES IN ANY WAY THE PRESENT-DAY CHURCH. As I wrote before during the introductory blogs to the book, I've done this twice before, once in preaching through the entire book at my former church, and once in teaching through the entire book in my intermediate Greek class at seminary. The fact that I'm excited about intensely studying Hebrews yet a third time should, I think, testify to how challenging this great book is.
THE WRITER'S PRESENTATION OF THE UNIQUE PRIESTHOOD OF CHRIST CONTRIBUTES VITALLY TO OUR UNDERSTANDING OF SALVATION. BUT IT ALSO SERVES AS AN INTRODUCTION TO THE COVENANTS, OLD AND NEW, WHICH EMERGE EXPLICITLY (ALBEIT GRADUALLY) THROUGHOUT CHAPTERS 5-8. The approach is slow but sure. The writer of Hebrews' strategy is first to establish the incomparability of Christ, both in His divine person and the great salvation He has wrought for sinners. This he has done in chapters 1-3. But now, as he enlarges upon the offices of Christ, the necessity of a new covenant begins to emerge as an unavoidable consequence of these offices – especially that of High Priest." – Andrews
"THE HEART OF THE BOOK OF HEBREWS (CHAPS 5-9) FOCUSES ON JESUS' HIGH PRIESTHOOD. HIS SUPERIOR PRIESTHOOD, MORE THAN ANYTHING ELSE, MAKES THE NEW COVENANT BETTER THAN THE OLD. He has done what all the priests of the old economy did not do and could never have done." – MacArthur
THE OLD COVENANT HAS BEEN ABOLISHED – DONE AWAY WITH – BY THE SUPERIOR NEW COVENANT ESTABLISHED BY THE BLOOD OF CHRIST ON THE CROSS. THIS IS ONE OF THE MOST PROMINENT MESSAGES OF THE BOOK OF HEBREWS. I FIND IT HARD TO READ THE BOOK AND ARGUE THIS, YET IT MUST BE ACKNOWLEDGED THAT SOME COMMENTATORS STILL DO. I expect to have more to say about why I humbly think this is so in upcoming blogs.
THE PRIESTS UNDER THE OLD COVENANT WERE BRIDGE BUILDERS TO GOD, bringing sinful people to God and being a representative of God– though imperfect – to man.
MAYBE SOME OF YOU HAVE A PROBLEM WITH THINKING OF JESUS, WHO IS THE SECOND PERSON OF THE TRINITY – GOD ALMIGHTY HIMSELF – AS A PRIEST, EVEN A PERFECT PRIEST. But if you think about it, the role of the ancient priest fits Jesus perfectly. MacArthur comments, "In his mediatorial work, the high priest made two basic kinds of offerings: gifts and sacrifices."
NAS  Hebrews 5:1 For every high priest taken from among men is appointed on behalf of men in things pertaining to God, in order to offer both gifts and sacrifices for sins;
NAS  Hebrews 8:3 For every high priest is appointed to offer both gifts and sacrifices; hence it is necessary that this high priest also have something to offer.
AS THE PERFECT HIGH PRIEST, JESUS GAVE THE INCOMPARABLE GIFT OF ETERNAL LIFE BY OFFERING HIMSELF AS A SACRIFICE.
HAVE YOU EVER THOUGHT THROUGH THE TRUTH THAT JESUS HIMSELF WAS A SACRIFICE?
"A CATALOGUE OF VIRTUES AND GRACES, HOWEVER COMPLETE, WOULD MERELY GIVE US A MECHANICAL VIEW OF THE PERFECT PRIEST. It's the spotless purity and the sinlessness of Jesus as acknowledged by friend and foe that raises His character high above the reach of all others.  In Him we see the even harmony and symmetry of all graces: His love for God and man, His dignity and humility, His strength and tenderness, His greatness and simplicity, and His self-control and submission.  It's the absolute perfection of Christ's character that makes Him a moral miracle in history.  It's futile to compare him with saints and sages, ancient or modern.  Even the skeptic Jean Jacques Rousseau was compelled to remark, 'If Socrates lived and died like a sage; Jesus lived and died like a God.'" – Philip Schaff
"CHRIST FILLS OUR VIEW WHEREVER WE TURN IN THIS REMARKABLE EPISTLE!" – Edgar Andrews
JESUS… THE MATCHLESS ONE… THE ONE LIKE NO OTHER… HE IS THE PERFECT PRIEST
– Professor Thomas A. Rohm