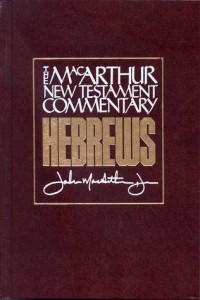 (Hebrews 11:9-10)
8 By faith Abraham, when he was called, obeyed by going out to a place which he was to receive for an inheritance; and he went out, not knowing where he was going.
 9 By faith he lived as an alien in the land of promise, as in a foreign land, dwelling in tents with Isaac and Jacob, fellow heirs of the same promise;
 10 for he was looking for the city which has foundations, whose architect and builder is God.
 11 By faith even Sarah herself received ability to conceive, even beyond the proper time of life, since she considered Him faithful who had promised;
 12 therefore, also, there was born of one man, and him as good as dead at that, as many descendants as the stars of heaven in number, and innumerable as the sand which is by the seashore.
 13 All these died in faith, without receiving the promises, but having seen them and having welcomed them from a distance, and having confessed that they were strangers and exiles on the earth.
 14 For those who say such things make it clear that they are seeking a country of their own.
 15 And indeed if they had been thinking of that country from which they went out, they would have had opportunity to return.
 16 But as it is, they desire a better country, that is a heavenly one. Therefore God is not ashamed to be called their God; for He has prepared a city for them.
 17 By faith Abraham, when he was tested, offered up Isaac; and he who had received the promises was offering up his only begotten son;
 18 it was he to whom it was said, "In Isaac your descendants shall be called."
 19 He considered that God is able to raise men even from the dead; from which he also received him back as a type. (Heb 11:8-19 NAS)
BY FAITH, HE LIVED AS AN ALIEN IN THE LAND OF PROMISE, AS IN A FOREIGN LAND, DWELLING IN TENTS WITH ISAAC AND JACOB, FELLOW HEIRS OF THE SAME PROMISE; FOR HE WAS LOOKING FOR THE CITY WHICH HAS FOUNDATIONS, WHOSE ARCHITECT AND BUILDER IS GOD. HEB 11:9-10).
THE SECOND STANDARD OF FAITH MENTIONED HERE SEEMS TO BE SOMEWHAT AT ODDS WITH THE FIRST.  AS A PILGRIM, ABRAHAM WAS IMMEDIATELY WILLING TO GIVE UP HIS HOMELAND, HIS FRIENDS, HIS BUSINESS, HIS RELIGION – EVERYTHING.  He wasted no time putting all these things behind him.  But faith also has a time for waiting and for being patient.
DWELLING IN TENTS WAS THE WAY OF TRAVELERS AND NOMADS.  EVEN IN ABRAHAM'S TIME, TENTS WERE NOT CONSIDERED PERMANENT RESIDENCE.  Not only Abraham but also his son and grandson, Isaac and Jacob, lived out their lives in tents.  They were in the land God had promised, but they did not settle down in it.   Those great patriarchs, in fact, would never possess the land, except by faith.  The land was in sight but not in hand.  Near a sit was, the land was still only a promise.  Abraham did not build any houses or cities.  He lived as an alien in the land of promise, as in a foreign land.
AS A TRANSIENT IN THE LAND, HE HAD TO BE PATIENT.  BECAUSE THE LAND WAS PROMISED TO HIM, PATIENCE MUST HAVE BEEN ALL THE HARDER.  He may have need patience in Haran, too.  But he never expected to possess Haran; it was never promised.  All the rest of his life, however, Abraham walked up and down the land God had promised him, yet never owned more than a small plot in which to bury Sarah (Gen. 23:9-20).  It was promised but never possessed.  Abraham's faith required a great deal of patience in order to live without grumbling as an alien in his own land.
ABRAHAM WAITED PATIENTLY FOR THE REALLY VALUABLE THINGS.  HE NEVER SAW GOD'S PROMISE FULFILLED.  HE JUST WAITED AND WAITED AND WAITED.  OFTEN THE HARDEST TIMES FOR US AS BELIEVERS ARE THE IN-BETWEEN TIMES, THE TIMES OF WAITING.  We are tempted to say, even to God, "Promises! Promises!"  Abraham spent a great deal of time waiting.  He waited long years for the son of promise, who was finally given.  He waited all his life for the land of promise, which was never given.  Yet he waited and watched and worked in the patient belief that God is faithful.
IF WE KNEW THAT CHRIST WOULD BE COMING IN A MONTH, WE WOULD GIVE FULL ATTENTION TO FORSAKING SIN, PRAYING, WITNESSING, SERVICE, AND TO ALL THE OTHER THINGS OF OUR HEAVENLY FATHER'S BUSINESS.  To devote a whole month entirely to the Lord would not be so hard if we knew that it would all be over that soon.  But to be about His business month after month, year after year, with His promises seemingly no nearer being fulfilled than when we were first saved, takes patience.
IT IS DISCOURAGING TO PRAY AND TRUST AND WORK AND SEE NO RESULTS.  A MOTHER MAY PRAY FOR 15, 20. OR 30 YEARS FOR THE SALVATION OF HER SON, AND NEVER SEE HIM COME TO CHRIST.  A minister may serve in a church faithfully for ten years and see little evidence of spiritual growth.  Noah worked for more than 100 years on the ark, preaching all the while.  Progress on the ark was unimaginably slow and success in witnessing was nil.  Yet he continued to build and to preach until both were finished.  True faith is deaf to doubt, dumb to discouragement, and blind to impossibility.  No matter what it experiences, it sees only the promised success.
IN ONE SENSE IT IS POSSIBLE "TO BE SO HEAVENLY MINDED THAT WE ARE OF NO EARTHLY GOOD."  BUT IN A MUCH DEEPER SENSE, IT IS IMPOSSIBLE TO BE OF ANY REAL EARTHLY GOOD UNLESS WE ARE HEAVENLY MINDED.  Only the heavenly minded will have the patience to continue faithful in God's work when it becomes hard, unappreciated, and seemingly unending.  There is no greater cure for discouragement, fatigue, or self-pity than to think of being in the presence of the Lord one day and of spending eternity with Him.  We should make no apology for being heavenly minded.
IT IS WHEN WE CONCENTRATE ON THINGS BELOW THAT WE LIVE AND DIE WITH EVERY LITTLE THING THAT GOES WRONG OR SEEMS TOO LAST TOO LONG OR IS NOT SUCCESSFUL OR APPRECIATED.  That is why Paul tells us to set our minds "on the things above, not on the things that are on earth." (Col. 3:2).  When our minds are on heaven, we will be patient with what happens down here.  If we look continually at the things of this world – its rials, troubles, and struggles on the one hand, or its money, fame, and pleasures on the other, then we cannot help becoming absorbed in the impatient desires of the flesh.  But if we keep focusing on heaven, on God, on Jesus Christ, then we do not care about what goes on here.  "Suffer hardship with me, as a good soldier of Christ Jesus," Paul tells Timothy.  "No soldier in active service entangles himself in the affairs of everyday life, so that he may please the one who enlisted him as a soldier" (2 Tim. 2:3-4).
THE DIVINE CITY IS CALLED MANY THINGS IN SCRIPTURE, BUT PERHAPS ITS MOST ENCOURAGING NAME IS THE ONE EZEKIEL GAVE IT:  "THE LORD IS THERE" (EZEK: 48:15).  Of all the things about it that are beautiful and inviting, by far the most beautiful and most inviting is that the Lord is there.
MOSES' FORTY YEARS IN THE WILDERNESS TAKING ISRAEL TO THE PROMISED LAND WAS THE MOST DEMANDING YEARS OF HIS LIFE.  BUT THE YEARS MAY HAVE BEEN THE HARDEST AS FAR AS PATIENCE IS CONCERNED.  He had been trained in pharaoh's court, treated as pharaoh's son, and then forced to flee for his life into the desert, where for his idle forty years he tended sheep for his father-in-law.  He must often have been tempted to think that his talent, abilities, and training were going to waste.  But "he endured, as seeing Him who is unseen" (Heb. 11:27).  Like Abraham. Moses' eyes were on God, not his circumstances. – MacArthur
Professor Thomas A, Rohm