The Greatness of Melchizedek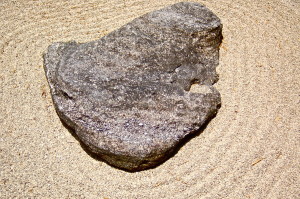 HEBREWS 7:1-3
VERSE 1 OF HEBREWS 7 TELLS US THAT MELCHIZEDEK WAS "PRIEST OF THE MOST HIGH GOD"…
NAS  Hebrews 7:1-3 For this Melchizedek, king of Salem, priest of the Most High God, who met Abraham as he was returning from the slaughter of the kings and blessed him, 2 to whom also Abraham apportioned a tenth part of all the spoils, was first of all, by the translation of his name, king of righteousness, and then also king of Salem, which is king of peace. 3 Without father, without mother, without genealogy, having neither beginning of days nor end of life, but made like the Son of God, he abides a priest perpetually.
TO BEGIN TO UNDERSTAND THE PRIESTHOOD OF MELCHIZEDEK IT IS NECESSARY TO REVIEW THE LEVITICAL PRIESTHOOD WITH WHICH IT IS COMPARED. "First, the entire tribe of Levi was dedicated by God for religious service. Although all priests were Levites, not all Levites were priests. All priests, in fact, not only had to be descended from Levi but also from Aaron, Moses' brother. The non-priestly Levites served as helpers to the priests, and probably as singers, instrumentalists, and the like. The priesthood was strictly Jewish. Second, the Levites were subject to the king just as much as were the other eleven tribes. Their priestly functions were not under the control of the king, but in all other matters they were ordinary subjects. They were in no way a ruling class. A Levite could not be a king. They were set aside as a firstfruit to God for special priestly service
NAS  Numbers 8:14 "Thus you shall separate the Levites from among the sons of Israel, and the Levites shall be Mine. 15 "Then after that the Levites may go in to serve the tent of meeting. But you shall cleanse them and present them as a wave offering; 16 for they are wholly given to Me from among the sons of Israel. I have taken them for Myself instead of every first issue of the womb, the first-born of all the sons of Israel.
Third, the priestly sacrifices, including the one by the high priest on the Day of Atonement, were not permanent. They had to be repeated and repeated and repeated – continually. They had no permanence. They provided no permanent forgiveness, no permanent righteousness, no permanent peace. Fourth, the Levitical priesthood was hereditary. A man who served as a priest did so because he was born into right family, not because he lived a right life. Fifth, just as the effects of the sacrifices were temporary, so was the time of priestly service. A priest served from the age of 25 until the age of 50, after which his ministry was over." – MacArthur
NAS  Numbers 8:24-25 "This is what applies to the Levites: from twenty-five years old and upward they shall enter to perform service in the work of the tent of meeting. 25 "But at the age of fifty years they shall retire from service in the work and not work any more.
IN HEBREWS 7 THE WRITER COULD NOT BE CLEARER: THE MELCHIZEDEKIAN PRIESTHOOD IS INFINITELY SUPERIOR TO THE LEVITICAL PRIESTHOOD.
"WRITING TO ENCOURAGE THE SOON-TO-BE PERSECUTED JEWISH CHURCH, IN THIS BRIEF BUT FAR-REACHING PASSAGE (HEBREWS 7:1-3) THE AUTHOR OF HEBREWS HAS NOTED THAT MELCHIZEDEK'S TITLES FORESHADOW THE CHARACTER OF CHRIST. Melchizedek bore the title of 'king,' and this is mentioned four times in verses 1, 2. Jesus is, of course, the ultimate 'King of kings and Lord of lords,' as will be written both on His robe and thigh when He returns (Revelation 19:16). Significantly, Melchizedek was a priest-king, something that by law no Levitical priest could ever be. But Jesus became the ultimate priest king, fulfilling to the letter what was promised through Zechariah regarding the Messiah…
NAS  Zechariah 6:13 "Yes, it is He who will build the temple of the LORD, and He who will bear the honor and sit and rule on His throne. Thus, He will be a priest on His throne, and the counsel of peace will be between the two offices."'
THE TITLE MELCHIZEDEK, OUR AUTHOR EXPLAINS, MEANS 'KING OF RIGHTEOUSNESS,' AND THE TITLE 'KING OF SALEM' (i.e., JERUSALEM; cf, PSALM 72) MEANS 'KING OF PEACE.' Significantly here we should note that both the qualities of righteousness and peace were prophesied of the Messiah in Isaiah 9:6, 7, where his fourth title is 'Prince of Peace,' and he goes on to rule with 'righteousness.' The New Testament identifies Jesus specifically as 'Jesus Christ the righteous' (1 John 2:1) and our 'righteousness (1 Corinthians 1:30). Jesus is the King of righteousness!
NAS  Isaiah 9:6, 7 For a child will be born to us, a son will be given to us; And the government will rest on His shoulders; And His name will be called Wonderful Counselor, Mighty God, Eternal Father, Prince of Peace. 7 There will be no end to the increase of His government or of peace, On the throne of David and over his kingdom, To establish it and to uphold it with justice and righteousness From then on and forevermore. The zeal of the LORD of hosts will accomplish this.
NAS  1 John 2:1 My little children, I am writing these things to you that you may not sin. And if anyone sins, we have an Advocate with the Father, Jesus Christ the righteous;
NAS  1 Corinthians 1:30 But by His doing you are in Christ Jesus, who became to us wisdom from God, and righteousness and sanctification, and redemption,
Likewise, the New Testament says of Jesus…
NAS  Ephesians 2:14 For He Himself is our peace, who made both groups into one, and broke down the barrier of the dividing wall, Jesus is the King of peace!
"SO JESUS BRINGS RIGHTEOUSNESS AND PEACE TOGETHER IN HIS PERSON. AS THE PSALMIST SO MAGNIFICENTLY INDICATES, IN THE LORD 'RIGHTEOUSNESS AND PEACE KISS EACH OTHER.
NAS  Psalm 85:10 Lovingkindness and truth have met together; Righteousness and peace have kissed each other.
"RIGHTEOUSNESS AND PEACE ARE THE TELLTALE KISS OF HIS CHARACTER." – Hughes
THAT'S TOO BEAUTIFUL AND MEANINGFUL, DON'T YOU THINK?!!!
"HE IS THE KING, THE SOVEREIGN OF RIGHTEOUSNESS AND PEACE. He is the only one in whom righteousness and peace can be found. So as we begin to learn about the superiority of Melchizedek, we see that MELCHIZEDEK FORESHADOWED THE CHARACTER OF CHRIST – His kingship, His –
"MELCHIZEDEK ALSO FORESHADOWED CHRIST'S QUALIFICATIONS. Going deeper into chapter 7 and the superiority of Christ's priesthood compared to the Levitical priesthood, the writer also sees a distinct foreshadowing of Christ's qualifications, for he says Melchizedek was 'without father or mother genealogy, having neither beginning of days nor end of life, but resembling the Son of God He continues a priest forever.' Some have inferred from these words that Melchizedek must have been an angel who took on human form for Abraham or even a pre-incarnate appearance of Jesus Himself. But such interpretations are unnecessary, because the writer is simply using a rabbinical method of interpretation from silence. His point is that the Genesis account does not mention Melchizedek's parent's or genealogy or when he was born or died, thereby providing a fitting type of what would be fleshed out in the qualifications of Christ." – Hughes
MELCHIZEDEK WAS A TYPE OF CHRIST"
"ALL LEVITICAL PRIESTS HAD TO HAVE A PRIESTLY GENEALOGY THAT COULD BE TRACED ALL THE WAY BACK TO AARON. BUT MELCHIZEDEK WAS 'WITHOUT FATHER OR MOTHER OR GENEALOGY.' HE HAD NO PRIESTLY GENEALOGY THROUGH LEVI OR AARON.
"WHILE JESUS' ROYAL BLOODLINE COULD BE TRACED TO JUDAH, HE HAD NO PRIESTLY GENEALOGY. HE WAS, IN EFFECT, WITHOUT GENEALOGY. THE POINT IS, JESUS' PRIESTHOOD, LIKE MELCHIZEDEK'S, WAS BASED SOLELY ON THE CALL OF GOD, NOT ON HEREDITY. JESUS AND MELCHIZEDEK WERE BOTH SINGULARLY APPOINTED AS PRIESTS OF GOD MOST HIGH.
"THE BIG PICTURE THE WRITER WANTS US TO SEE IS THAT JESUS PERFECTLY FULFILLS WHAT WAS FORESHADOWED IN THE GENESIS ACCOUNT OF MELCHIZEDEK…
NAS  Genesis 14:17-18 Then after his return from the defeat of Chedorlaomer and the kings who were with him, the king of Sodom went out to meet him at the valley of Shaveh (that is, the King's Valley). 18 And Melchizedek king of Salem brought out bread and wine; now he was a priest of God Most High.
"MELCHIZEDEK'S CHARACTER TYPE REGARDING KING, PRIEST, RIGHTEOUSNESS, AND PRIEST WAS FULFILLED TO PERFECTION IN CHRIST.
"MELCHIZEDEK'S QUALIFICATIONS, BEING WITHOUT GENEALOGY AND WITHOUT BEGINNING OR END, PREFIGURED JESUS WHO HAD NO PRIESTLY GENEALOGY OR PRIESTLY TERM OF OFFICE BUT WAS APPOINTED BY GOD MINISTERS ETERNALLY.
"NO ONE HAD EVER SEEN ALL OF THIS UNTIL THE WRITER OF HEBREWS PRESENTED IT. His heart is full, and he expects his JEWISH hearers will feel the same as they reflect on their unsure situations. brimming over with joy, he now takes them even higher as he presents the SUPERIORITY OF MELCHIZEDEK over the Levitical priesthood." – Hughes
LORD WILLING, THAT WILL BE THE SUBJECT OF NEXT WEEK'S STUDY.
– Professor Thomas A. Rohm