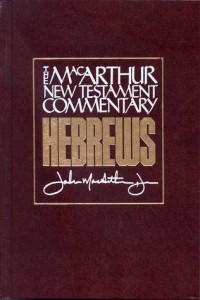 23 By faith Moses, when he was born, was hidden for three months by his parents, because they saw he was a beautiful child; and they were not afraid of the king's edict.
 24 By faith Moses, when he had grown up, refused to be called the son of Pharaoh's daughter;
 25 choosing rather to endure ill-treatment with the people of God, than to enjoy the passing pleasures of sin;
 26 considering the reproach of Christ greater riches than the treasures of Egypt; for he was looking to the reward.
 27 By faith he left Egypt, not fearing the wrath of the king; for he endured, as seeing Him who is unseen.
 28 By faith he kept the Passover and the sprinkling of the blood, so that he who destroyed the first-born might not touch them.
 29 By faith they passed through the Red Sea as though they were passing through dry land; and the Egyptians, when they attempted it, were drowned.
SINCE THE BEGINNING OF TIME, GOD HAS GIVEN MEN CHOICES THAT DETERMINE THEIR LIVES.  THE FIRST MAN TO CHOOSE WAS ADAM.  He made the wrong choice and started the tragic chain of wrong choices that has plagued his descendants ever since.
SPEAKING TO ISRAEL IN THE WILDERNESS, GOD SAID, "I CALL HEAVEN AND EARTH TO WITNESS AGAINST YOU TODAY, THAT I HAVE SET BEFORE YOU LIFE AND DEATH, THE BLESSING AND THE CURSE.  So choose life in order that you may live, you and your descendants." (Deut. 30:19).  At Shechem, Joshua charged the people, "Choose for yourselves today whom you will serve" (Josh. 24:15).  And on Mt. Carmel, Elijah asked the wavering Israelites, "How long will you hesitate between two opinions?  If the LORD is God, follow Him; but if Baal, follow him." (1 Kings 18:21).
ABEL CHOSE GOD'S WAY BY OFFERING THE PROPER SACRIFICE, AND WAS BLESSED.  CAIN REJECTED GOD'S WAY BY OFFERING HIS OWN KIND OF SACRIFICE, AND WAS CURSED.  Enoch chose God's way by walking with Him all his life, and God took him directly to heaven.  Noah and his family chose God's way by continually obeying Him, and they were saved from the Flood.  Everyone else on earth rejected God's way and was drowned.  Abraham chose God's way by believing Him, regardless of how things looked from his own perspective, and he was counted righteous.  Others in his day rejected God's way and died in their sins.  Isaac, Jacob, and Joseph chose God's way, and they exhibited faith that conquered death.  The unbelieving peoples around them chose another way and death conquered them.
RIGHT CHOICES ARE MADE ON THE BASIS OF RIGHT FAITH.  OFTEN WE CANNOT SEE THE CONSEQUENCES OF OUR CHOICES.  SATAN TRIES TO MAKE HIS WAY SEEM ATTRACTIVE AND GOOD AND GOD'S WAY SEEM HARD AND UNENJOYABLE.  When we know God's will in a matter, we choose it by faith.  We know it is the right choice because it is God's will, even before we see the results.  God's will is the only reason we need.  When we choose God's way, we put up the shield of faith, and the temptations and allurements of Satan are deflected (Eph. 6:16).
THE OPPOSITE OF CHOOSING GOD'S WAY IS ALWAYS SATAN'S WAY, AND NOT BELIEVING GOD IS BELIEVING SATAN.  Whenever we sin, we believe satan; we believe that his way is better than God's.  We believe the father of lies above the Father of truth.
MOSES LIVED MOST OF HIS LIFE BEFORE THE COVENANT OF MT. SINAI WITH ITS SYSTEM OF COMMANDMENTS AND RITUALS.  BUT BOTH BEFORE AND AFTER SINAI HE LIVED BY FAITH, NOT BY WORKS.  No person in Scripture, other than Jesus illustrates the power of right decision better than Moses.  His decisions were right because his faith was right.  Because Moses received the covenant from God at Sinai, he was always associated with God's law.  This law in fact, was often referred to as the law of Moses.  In the Jewish mind he was associated with commandments, rituals, and ceremonies – with all the religious requirements and works of the Old Covenant.  But he was a man who lived by faith.
BECAUSE TO THE JEWS MOSES RANKS AS ONE OF THE MOST RESPECTED OLD TESTAMENT FIGURES, TO SHOW THAT HE LIVED BY FAITH, NOT LEGALISM, IS ONE OF THE MOST POWERFUL ARGUMENTS POSSIBLE TO CONVINCE JEWS THAT GOD'S WAY HAS ALWAYS BEEN THE WAY OF FAITH.
THE LIFE OF MOSES ILLUSTRATES BOTH POSITIVE AND NEGATIVE DECISIONS OF FAITH, THE THINGS IT ACCEPTS AND THE THINGS IT REJECTS.  Hebrews 11:23-29 mentions three things that faith accepts and four that it rejects.
FAITH ACCEPTS GOD'S PLANS
BY FAITH MOSES, WHEN HE WAS BORN, WAS HIDDEN FOR THREE MONTHS BY HIS PARENTS, BECAUSE THEY SAW HE WAS A BEAUTIFUL CHILD; AND THEY WERE NOT AFRAID OF THE KING'S EDICT. (11:23)
TO STEM THE POPULATION EXPLOSION AMONG THE HEBREW SLAVES IN EGYPT, THE PHARAOH GAVE AN EDICT THAT ALL MALE BABIES WERE TO BE DROWNED IN THE NILE.  To protect their newborn son, Amram and Jochebed first hid him for three months, and then put him in a waterproofed basket and placed him in the Nile near the place where Pharaoh's daughter bathed.  He was found by the princess and taken to be raised as her own child.  Moses' sister, Miriam, was watching and persuaded the princess to get one of the Hebrew women to nurse the infant.  Miriam, of course, got her mother, who was then able to raise her own son almost as if he had been at home.
MOSES' PARENTS, AMRAM AND JOCHEBED, WERE NOT AFRAID OF THE KING'S EDICT.  THEY IGNORED THE PRESSURES AND THREATS OF THE WORLD WHEN THESE CONFLICTED WITH GOD'S WAY. That their concern was far more than just a beautiful child, is indicated in Stephen's sermon before the Sanhedrin.  "Moses… was lovely in the sight of God" (Acts 7:20).  Not only Moses' parents, but also God Himself, had a special affection for this child.  I believe that Moses' parents were somehow aware of God's special concern, for by faith in God they hid him and opposed Pharaoh's order.  It was for God's sake, as well as for Moses' and their own sakes, that the baby was protected.
MOSES' PARENTS WERE WILLING TO RISK THEIR OWN LIVES TO FOLLOW GOD'S WAY.  THEIR DECISION WAS CLEAR; SAVE THE CHILD, WHATEVER THE CONSEQUENCES.  Saving Moses was more than their own will, it was also God's will.  We have no way of knowing how much they knew about God's plan for the destiny of their son, but it was enough for them to know that He had a special reason for Moses's protection.
IT TOOK CONSIDERABLE FAITH TO PUT MOSES IN THE BASKET AND TO TRUST THAT PHARAOH'S DAUGHTER, OF ALL PEOPLE, WOULD TAKE PITY ON THIS BABY, WHICH SHE IMMEDIATELY RECOGNIZED AS A HEBREW.  It also took faith to believe that, if he were adopted by the princess, he would be raised in the way of the Lord rather than in the occultic paganism of Egypt.  From a human perspective, his parents had no way of knowing even that his life would be spared, much less that, for all purposes, he would be given back to them.  Yet they willingly let him go, entrusting him to God.
JOCHEBED NURSED MOSES AND TRAINED HIM, AND TAUGHT HIM ISRAEL'S PROMISES FROM GOD – THAT THEY WERE TO INHERIT THE LAND OF CANAAN AND BE A GREAT NATION AND BLESS THE WORLD.  She instilled in him God's promise of a great deliverer, the messianic hope in which Abraham had rejoiced (John 8:56).  His mother helped build in him the faith that was to become characteristic of his life.  She did not fully know why God allowed her son to be raised in the court of Egypt, within the very household of the one who wanted him and all the other male Hebrew babies slain.  She knew, however, that this was in God's plan and, unlike Sarah, did not try to adjust His plan to her own.
TRYING TO IMPROVE ON GOD'S PLAN IS MORE PRETENTIOUS THAN TAKING A FELT-TIPPED PEN AND TRYING TO IMPROVE THE MONA LISA.  Our scribbling would do nothing but ruin the masterpiece.  God needs our obedience, not our help, our trust, not our counsel.  He makes the plans, we walk in them by faith. – MacArthur
Professor Thomas A. Rohm