NOAH:OBEYING IN FAITH-HEBREWS 11:7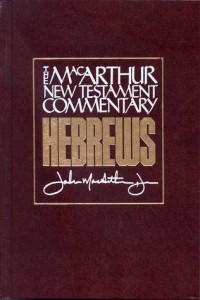 WORSHIPING BY FAITH (ABEL)
WALKING BY FAITH (ENOCH)
OBEYING IN FAITH (NOAH)
–OBEDIENCE ENTAILS COMMITMENT
BY FAITH NOAH, BEING WARNED BY GOD ABOUT THINGS NOT YET SEEN, IN REVERENCE PREPARED AN ARK FOR THE SALVATION OF HIS HOUSEHOLD, BY WHICH HE CONDEMNED THE WORLD, AND BECAME AN HEIR OF THE RIGHTEOUSNESS WHICH IS ACCORDING TO FAITH (11:7).
"FAITH WITHOUT WORKS IS DEAD" (JAMES 2:26).  TRUE FAITH ALWAYS HAS ACTIONS TO SUPPORT ITS CLAIM.  EARLIER IN THE SECOND CHAPTER OF HIS LETTER, JAMES CONDEMNS THE MAN WHO SAYS HE HAS FAITH BUT WHO DOES NOTHING TO HELP A FELLOW CHRISTIAN IN NEED.  In order for faith to be valid, it must visibly radiate itself in good deeds.  If you really believe in God, here will be evidence of it in the way you live, in the things you say, and in the things you do.
NOAH'S FAITH WAS STUPENDOUS.  IT WAS STUPENDOUS BECAUSE OF HIS ABSOLUTE TRUST IN GOD AND BECAUSE OF HIS UNHESITATING AND PERSISTENT OBEDIENCE FOR 120 YEARS IN AN UNDERTAKING THAT, FROM THE HUMAN PERSPECTIVE, LOOKED TOTALLY ABSURD AND ABSOLUTELY IMPOSSIBLE.
THESE THINGS IN HEBREWS 11:8 GIVE PROOF THAT NOAH'S FAITH WAS GENUINE.  FIRST, HE RESPONDED TO GOD'S WORD.  That is always a characteristic of true faith.  Second, he rebuked the world.  He was such a man of God that his very life was a rebuke to the wicked people that surrounded him.  Third, he received God's righteousness.  These are the classic marks of true faith.
NOAH DOUBTLESSLY HAD A LOT OF THINGS OF HIW OWN TO DO.  TO SURRENDER ALL HIS TIME AND EFFORT TO BUILDING A BOAT TOOK A SPECIAL KIND OF COMMITMENT.  He probably had little idea about what an ocean-going ship was like.  Certainly, he had never seen, or even heard of a giant ship such as the ark was to be.  He had no experience in shipbuilding, no easy access to building supplies, and no help except that of his sons.  Even they were not able to help for many years after the ark was begun, because they were not born until after Noah was 500 years old. (Gen. 5:32).  One of the greatest practical acts of faith in all history was Noah's cutting down the first gopher tree for wood to make the ark.
NOAH WAS WARNED BY GOD AOUT THINGS NOT YET SEE.  HE HAD NEVER SEEN RAIN, BECAUSE IT PROBABLY DID NOT EXIST BEFORE THE FLOOD.  He had never seen a flood, since floods could not have occurred without rain.  Noah responded to God's message by faith, "the assurance of things hoped for, the conviction of things not seen" (Heb. 11:1). By faith Noah…prepared an ark.  He had nothing to go on but God's word, which for him was more than sufficient.
NOAH BUILT AN ARK IN REVERENCE.  THE GREEK WORD (EULABEIA) CAN BE TRANSLATED, "PIOUS CARE, OR CONCERN," WITH PIOUS TAKEN IN THE ORIGINAL SENSE OF GENUINE SPIRITUAL DEVOTION.  He treated the message of God with great respect and awe.  He "was a righteous man, blameless in his time; Noah walked with God" (Gen. 6:9)  He was a man of obedience faith even before God called him to build the ark.  He had been faithful over smaller things, and now the Lord gave him a great thing to do.
THE ARK IS A BEAUTIFUL PICTURE OF THE SALVATION OFFERED IN JESUS CHRIST.  THE ARK WAS EASILY LARGE ENOUGH TO HOLD ALL THE ANIMALS NEEDED TO ASSURE EACH SPECIES' SURVIVAL.  It had plenty of room for every person who wanted to come to God for safety.  The fact that only eight persons came into the ark means that only eight wanted to be saved on God's terms.  God does not wish "for any to perish but for all to come to repentance" (2 Pet. 3:9).  God's nature does not change.
THAT NOAH'S FAITH WAS GENUINE IS PROVED BY HIS OBEDIENCE TO GOD'S WORD.  IN GOD'S ECONOMY, TRUST AND OBEDIENCE ARE INSEPARABLE.  AS WE LOVE TO SING, THERE IS ANO OTHER WAY THAN "TO TRUST AND OBEY."  Just as Noah trusted and obeyed, God wants all who belong to Him to do the same.  He wants us to trust Him in the trial we are going through, the temptation we are facing, the decision we are making.  He wants us to worship Him rightly, as Abel did, and to walk with Him as Enoch did.  He also wants us to obey Him, as Noah did. – MacArthur
Professor Thomas A. Rohm