NOAH REBUKED THE WORLD Heb 11:7b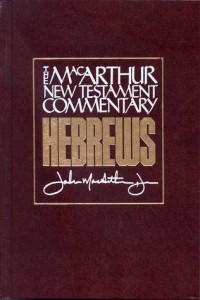 BY FAITH NOAH . . . CONDEMNED THE WORLD (11:7b)
NOAH'S OBEDIENCE INCLUDED HIS PASSING ON TO THE REST OF THE WORLD GOD'S MESSAGE OF COMING JUDGMENT.  IN 2 PETER 2:5, HE IS CALLED "A PREACHER OF RIGHTEOUSNESS."  God called Noah to preach while he built.  The preaching was probably more difficult than the building.  Hard jobs are always easier to deal with than hard people.
THE TIMES IN WHICH NOAH GREW UP WERE AMONG THE MOST EVIL AND CORRUPT IN HISTORY.  "THE LORD SAW THAT THE WICKEDNESS OF MAN WAS GREAT ON THE EARTH, AND THAT EVERY INTENT OF THE THOUGHTS OF HIS HEART WAS ONLY EVIL CONTINUALLY" (GEN. 6:5).  If any man had reason to regret the time in which he lived it was Noah.  But he did not complain about when he was born, his lot in life, or his calling.  He obeyed as he was and where he was.
NOAH'S JOB WAS TO WARN THE PEOPLE OF HIS TIME THAT GOD WOULD SOON JUDGE THEM BECAUSE OF THEIR WICKEDNESS AND UNBELIEF.    They had had the same opportunity to know God and His will as had Noah.  The difference between Noah and everyone around him was not a difference in the amount of light but a difference in response to it.
MANKIND HAD BECOME LARGELY DEMON POSSESSED.  I BELIEVE THE "SONS OF GOD" WHO CAME DOWN AND COHABITED WITH THE "DAUGHTERS OF MEN" (GEN.6:2) WERE FALLEN ANGELS, DEMONS (CF. 1 PET. 3:19-20).  Because of this cohabitation, the fallen race fell even further.  The evil of man's own nature was compounded, and it became too much for the Lord to bear.  Judgment had to come.  Donald Barnhouse said, "Hell is as much a part of the love story as God in heaven is."  Righteousness and sin cannot coexist.  God cannot establish righteousness until sin is destroyed.
THE PEOPLE HAD NO EXCUSE FOR THEIR SIN BEFORE NOAH BEGAN BUILDING THE ARK, AND THEY HAD EVEN LESS EXCUSE AFTER HE FINISHED.  One hundred and twenty years, even when men sometimes lived to be nearly a thousand, was more than ample time for anyone to repent who wanted to repent.
NOT ONLY IS GOD'S WARNING OF JUDGMENT AN ACT OF MERCY, BUT EVEN THE JUDGMENT ITSELF HAS A MERCIFUL ASPECT.  For the sake of the believing remnant on earth in Noah's day, the Lord had to cut out the malicious and destructive spiritual cancer or it would have overwhelmed the world.
AGAINST THAT WICKED, CRUEL AND DARK WORLD, NOAH'S LIFE AND TESTIMONY SHINED IN GLISTENING CONDEMNATION.  Black never seems to black as when white is put beside it.  The man of faith rebukes the world just by his living, even if he never utters a word of reproach.  A young man of Athens told Socrates, "I hate you, because every time I meet you, you show me what I am."
PERHAPS THE SADDEST LESSON FROM NOAH'S DAY IS THAT MEN HAVE NOT CHANGED IN THEIR ATTITUDE TOWARD GOD SINCE THEN AND WILL NOT CHANGE UNTIL THE LORD RETURNS.  "For the coming of the Son of Man will be just like the days of Noah.  For as in those days which were before the flood they were eating and drinking, they were marrying and giving in marriage, until the day that Noah entered the ark, and they did not understand until the flood came and took them all away; so shall the coming of the Son of Man be" (Matt. 24:37-39).
THE PARALLELS OF NOAH'S DAY TO OUR OWN ARE SOBERING.  IN NOAH'S DAY GOD'S MESSAGE WAS REJECTED, AS IT IS TODAY.  IN HIS DAY, WICKEDNESS, IMMORALITY, VIOLENCE, LEWDNESS, VULGARITY, PROFANITY, LYING, KILLING AND BLASPHEMY WERE RAMPANT, AS THEY ARE TODAY.   In his day a remnant found grace, just as a remnant believes today.  In Noah's day or shortly before it, Enoch was translated, picturing the rapture of believers when the Lord returns, which could be in our day.  We can be as sure as they should have been that judgment is coming, because God has promised it just as clearly and men deserve it just as much.  Someone has said, "If God doesn't destroy our world, He'll have to apologize to Sodom and Gomorrah."  The next judgment will be different in two ways, however.  First, it will not be by flood (Gen. 9:15) but by fire (2 Peter. 3:10).  Second, it will be the last.  And again, the only security is refuge in God's ark, Jesus Christ.
NOAH'S FAITH WAS PROVED BY HIS RECEIVING GOD'S RIGHTEOUSNESS WHICH IS ONLY BESTOWED ON THOSE WHO TRUST IN HIM.  "A RIGHTEOUS MAN, BLAMELESS IN HIS TIME; NOAH WALKED WITH GOD." (Gen. 6:9).  He was the first person in scripture to be called righteous.
ALL WHO BELIEVE IN GOD ARE RIGHTEOUS, NOT ALWAYS IN PRACTICE BUT ALWAYS IN POSITION.  CHRIST'S RIGHTEOUSNESS IS IMPUTED TO US BY FAITH (ROM. 3:22).  THE FATHER SEES US AS HE SEES THE SON, HOLY AND RIGHTEOUS, BECAUSE BY FAITH WE ARE IN THE SON.  If we put on colored glasses, everything we look at will appear that color.  God looks at believers through the lens of His Son, and He sees us as He sees the Son.  Thousands of years before Jesus became incarnate, God looked at Noah and saw the Son, because Noah believed.  – MacArthur
Professor Thomas A. Rohm