Lent, Biblical or Not? – Barabbas Road Church in San Diego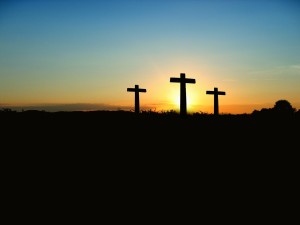 In this "Whiteboard Wednesday" YouTube video, Pastor Matt of Barabbas Road Church in San Diego discusses the church practice of Lent and whether or not it is a Biblical practice. Some Christian denominations, like Catholics and some Protestant churches, practice Lent each year as a part of the church-year cycle. Many churches, however, like Barabbas Road Church in San Diego, do not participate in this practice. Either way, Lent is not right or wrong, but it is unnecessary.
The season of Lent begins on Ash Wednesday and concludes with Easter. Its origins were noble: it was designated to be a time of repentance and self-reflection. Other early Christian practices had noble origins, too, such as the Sabbath. God ordained the Sabbath as a holy day for the Israelites. For the early Christian Church, however, the Sabbath became an "idol" day. The same idea holds true for Lent.
In Catholicism, Lent became a sacramental practice; that is, it was a means of grace for people. The practice of Lent infused – or injected – grace into a person. The Bible, however, says that the only mediator of grace is Jesus Christ. Through His death on the cross for the sins of the world, grace is imputed instantly. A person receives grace immediately upon belief in Christ.
That being said, a person is free to practice Lent or to not participate in it at all. The goal of Lent is noble but it is not necessary. In Colossians 2, the apostle Paul speaks to a church body that was interested in practicing special days and setting up traditions. Paul communicates to the people that no one can judge them for participating in their designated special days and traditions. Therefore, no one can say that Lent is wrong. However, Paul continues by saying that as Christians, we have died to the elemental material things of this world and are made new in Christ. Knowing this, why would we submit to regulation?
Verse 23 says that these regulations "have an appearance of self-made religion" that offer no benefit to a person. Instead of focusing on earthly traditions, Christians should seek things above that are from God. Do let Lent be a distraction that keeps you from reading God's Word and seeking God in all things.
You can watch the whole Whiteboad Wednesday video below.