JOSHUA AND THE ISRAELITES AT JERICHO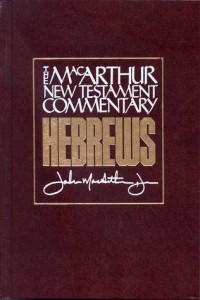 BY FAITH THE WALLS OF JERICHO FELL DOWN, AFTER THEY HAD BEEN ENCIRCLED FOR SEVEN DAYS.  BY FAITH RAHAB THE HARLOT DID NOT PERISH ALONG WITH THOSE WHO WERE DISOBEDIENT, AFTER SHE HAD WELCOMED THE SPIES FOR PEACE.
AND WHAT MORE SHALL I SAY!  FOR TIME WILL FAIL ME IF I TELL OF GIDEON, BARAK, SAMSON, JEPHTHAH, OF DAVID AND SAMUEL AND THE PROPHETS, WHO BY FAITH CONQUERED KINGDOMS, PERFORMED ACTS OF RIGHTEOUSNESS, OBTAINED PROMISES, SHUT THE MOUTHS OF LIONS, QUENCHED THE POWER OF FIRE, ESCAPED THE EDGE OF THE SWORD, FROM WEAKNESS WERE MADE STRONG, BECAUSE MIGHTY IN WAR, PUT FOREIGN ARMIES TO FLIGHT. 
WOMEN RECEIVED BACK THEIR DEAD BY RESURRECTION; AND OTHERS WERE TORTURED, NOT ACCEPTING THEIR RELEASE, IN ORDER THAT THEY MIGHT OBTAIN A BETTER RESURRECTION; AND OTHERS EXPERIENCED MOCKINGS AND SCOURGING, YES, ALSO CHAINS AND IMPRISONMENT.   They were stoned, they were sawn in two, they were tempted, they were put to death with the sword; they went about in sheepskins, in goatskins, being destitute, afflicted, ill-treated (men of whom the world was not worthy), wandering in deserts and mountains and caves and holes in the ground.  And all these, having gained approval through their faith, did not receive what was promised, because God had provided something better for us, so that apart from us they should not be made perfect HEBREWS 11:30-40)
FAITH IS TRUSTING COMPLETELY IN GOD'S WORD.  IT IS UNCONDITIONAL CONFIDENCE IN WHAT HE SAYS, STRICTLY ON THE BASIS THAT HE HAS SAID IT.  THE FACT IS THAT WE EITHER TRUST WHAT GOD SAYS OR WE ARE LEFT TO TRUST OUR OWN INTELLECT, INSTINCTS, AND ATTITUDES.  These are our only two options.  Our own way is the way of unbelief; God's way is the way of faith.
THE FAITH ILLUSTRATED IN HEBREWS 11 IS THAT WHICH TAKES THE BARE WORD OF GOD AND ACTS ON IT, RISKING ALL.  IT IS FAITH THAT DOES NOT QUESTION OR ASK FOR SIGNS OR MIRACULOUS DIRECTION.  Looking for signs and wonders and explanations that we can understand or glory in is not faith.  It is doubt looking around for proofs.  Anything that demands more than God's Word is doubt, not faith.  God sometimes gives explanations and reasons for His Word, but He is not obligated to give them, and faith does not require them.  As Jesus said to Thomas, "Blessed are they who did not see, and yet believed" (John 20:29).  Faith is therefore opposite from human nature, opposite from the world system.  It often requires accepting from God that for which we can see no logic or reason.
FOR A JEW TO BECOME A CHRISTIAN IN THE FIRST CENTURY WAS NEARLY ALWAYS COSTLY.  IT OFTEN COST HIM HIS FRIENDS, FAMILY, SYNAGOGUE PRIVILEGES, JOB, SOCIAL STATUS, AND COMMUNITY RESPECT.  It also cost the ceremonies, rituals, and traditions which Jews held so dear – including some that had been instituted by God for a certain time.  The Jews receiving this epistle were tempted to try to keep a foot in both worlds, to accept Christianity while holding onto as much as Judaism as possible. Some were trying to take the voyage of the New Covenant while keeping their boats securely tied to the dock of the Old.
SUCH RELUCTANT JEWS ARE BEING SHOWN IN THIS CHAPTER THAT GOD'S FAITHFUL FOLLOWERS IN THE OLD TESTAMENT WERE NOT LIKE THEM.  WHEN THOSE OLD TESTAMENT FAITHFUL DECIDED FOR GOD, IT WAS EVERYTHING FOR HIM, BECAUSE THEY HAD THE RIGHT VIEW OF WHO GOD IS.  Right faith is based on right theology.  Faith believes and obeys God because faith knows that God cannot lie, cannot make a mistake, cannot do wrong, cannot be defeated, cannot be surpassed.  A God like this can be trusted.  In fact, with a God like this, it does not make sense to do anything else but trust and obey Him.  Unbelief, of course, is blind to this sort of God and therefore sees trust and obedience as foolish.  It walks by sight.
FAITH, THEN, IS BASED ON A PERSON'S ATTITUDE TOWARD GOD.  AS J.B. PHILLIPS OBSERVES IN HIS BOOK, YOUR GOD IS TOO SMALL, IF WE HAVE A TINY GOD, WE SHOULD NOT TRUST HIM.  Only the true God, the great sovereign, loving, faithful, omniscient, omnipotent, and holy God of Scripture, deserves trust.  It is because the heroes of Hebrews 11 knew this God that they trusted Him so completely.
PERHAPS THE SUPREME MARK OF TRUE FAITH IS COURAGE AND ENDURANCE.  IT IS NOT SO HARD TO BELIEVE AND FOLLOW GOD WHEN THINGS ARE GOING WELL, WHEN MOST OF THE PEOPLE AROUND US ARE BELIEVERS, AND WHEN OUR FAITH COSTS LITTLE   Faith is proved when it faces disaster, trial, persecution, and ridicule – and still stands unwavering.  Faith is the source of courage.  We do not have great faith by having great courage, we have great courage when we have great faith.  Certainly Moses demonstrated this courage in facing Pharaoh.  But the writer chooses other models of the courage of faith.
HEBREWS 11:30-40 SHOWS US THREE WAYS IN WHICH COURAGE DEMONSTRATES FAITH: IT CONQUERS IN STRUGGLE, CONTINUES IN SUFFERING, AND COUNTS ON SALVATION.
CONQUERING IN STRUGGLE
LIFE IS ALWAYS A STRUGGLE FOR THE BELIEVER.  GOD'S WAY IS NOT THE WORLD'S WAY, AND AS LONG AS THE BELIEVER IS IN THE WORLD HE WILL HAVE TO STRUGGLE IN THAT CONFLICT.  The only effective weapon he has in this struggle is faith.  It is because of faith, that many of our struggles come, and it is only by faith hat our struggles can be faced and conquered.
JOSHUA AND THE ISRAELITES AT JERICHO
BY FAITH THE WALLS OF JERICHO FELL DOWN, AFTER THEY HAD BEEN ENCIRCLED FOR SEVEN DAYS. (11:30).  THE WALLS OF JERICHO WERE MASSIVE STRUCTURES.  SOME CITY WALLS OF THIS PERIOD WERE WIDE ENOUGH AT THE TOP TO DRIVE TWO CHARIOTS ON SIDE-BY-SIDE  Jericho was a frontier fortress city, located strategically near the mouth of the Jordan River, and its walls were designed to protect it from the strongest enemy attack.  By the standards of that day, it was virtually impregnable.
FORTY YEARS HAD PASSED SINCE ISRAEL HAD CROSSED THE RED SEA BY FAITH (V. 29), AND THAT WAS THE LAST FAITHFUL ACT OF ANY CONSEQUENCE THAT THEY HAD COLLECTIVELY EXHIBITED. The trip through the wilderness of Sinai what should have required much less than forty weeks took forty years, because God judged the sin of the old generation by forcing them to die out.  Thsir gross unbelief, manifested in their grumbling discontent and idolatry, made them unworthy of entering the Promised Land.  Nothing in that forty years was worth mentioning in a chapter of faith.  Only as Israel came to Jericho did she show faith again.
JERICHO WAS THE FIRST OBSTACLE IN CANAAN, AND FROM THE HUMAN PERSPECTIVE SEEMED AN IMPOSSIBLE OBSTACLE TO THE RAGTAG MULTITUDE OF EX-SLAVES WHO HAD BEEN WANDERING IN CIRCLES IN THE WILDERNESS FOR SO MANY YEARS.  ITS LOCATION WAS STRATEGIC, ITS WALLS WERE HIGH AND THICK, AND ITS SOLDERS WERE WELL-TRAINED AND WELL-ARMED.
THE NEGATIVE REPORT OF THE TEN SPIES WHO HAD HELPED SCOUT OUT THE LAND WAS NOT INACCURATE.  IT WAS SOMEWHAT EXAGGERATED, BUT WAS BASICALLY CORRECT: "THE PEOPLE ARE BIGGER AND TALLER THAN WE; THE CITIES ARE LARGE AND FORTIFIED TO HEAVEN" (DEUT. 1:28).  Moses rebuked them not because the report was erroneous but because of the unbelieving and fearful way in which it was given and received.  "Do not be shocked, nor fear them.  The LORD your God who goes before you will Himself fight on your behalf, just as He did for you in Egypt before your eyes" (vv. 29-30).  The real obstacle was not Canaan but unbelief. The only difficulty for God was getting His own people to go with Him.
GOD WOULD LATER USE THE ARMY OF ISRAEL TO CONQUER THE LAND, BUT HIS PLAN FOR JERICHO WAS FOR THE PEOPLE TO DO NOTHING MORE THAN A FEW SYMBOLIC ACTS – TO SHOW THEM, AS WELL AS THE CANAANITES, HOW POWERFUL HE IS.  All the Israelites had to do was march around the city once a day for six days, with seven priests in front carrying rams' horns before the ark.  The seventh day they were to march around seven times, with the priests blowing their horns.  When the priests finally made one loud blast, all the people were to shout, and then "the wall of the city will fall down flat" (Josh. 6:3-5).
THE PEOPLE OBEYED IN FAITH AND THE WALLS FELL AS PREDICTED. – MACARTHUR
Professor Thomas A. Rohm