JOSHUA AND THE ISRAELITES AT JERICHO (CONT'D)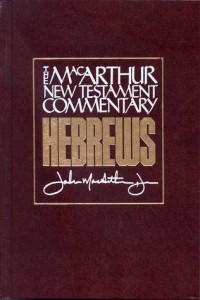 HEBREWS 11:30-34
0 By faith the walls of Jericho fell down, after they had been encircled for seven days.
 31 By faith Rahab the harlot did not perish along with those who were disobedient, after she had welcomed the spies in peace.
 32 And what more shall I say? For time will fail me if I tell of Gideon, Barak, Samson, Jephthah, of David and Samuel and the prophets,
 33 who by faith conquered kingdoms, performed acts of righteousness, obtained promises, shut the mouths of lions,
 34 quenched the power of fire, escaped the edge of the sword, from weakness were made strong, became mighty in war, put foreign armies to flight.
 35 Women received back their dead by resurrection; and others were tortured, not accepting their release, in order that they might obtain a better resurrection;
 36 and others experienced mockings and scourgings, yes, also chains and imprisonment.
 37 They were stoned, they were sawn in two, they were tempted, they were put to death with the sword; they went about in sheepskins, in goatskins, being destitute, afflicted, ill-treated
 38 (men of whom the world was not worthy), wandering in deserts and mountains and caves and holes in the ground.
 39 And all these, having gained approval through their faith, did not receive what was promised,
 40 because God had provided something better for us, so that apart from us they should not be made perfect.   (Heb 11:31-40 NAS)
MILITARILY THE SEVEN DAYS OF MARCHING DEMANDED NOTHING.  BUT PSYCHOLOGICALLY THEY DEMANDED A GREAT AMOUNT OF COURAGE.  THE SCHEME MUST HAVE BEEN EMBARRASSING TO ISRAEL This is not the way cities are conquered.  The entire effort appeared utterly preposterous to of Jericho, and probably even to many of the Israelites.  It is often easier to fight than to have faith.  If we fight, we will at least have a certain respect from the world, even if we lose.  But faith always looks foolish in the eyes of the world.
ONE OF THE MOST AMAZING THINGS ABOUT JOSHUA 6 IS THAT NOT A SINGLE WORD OF DOUBT OR COMPLAINT IS RECORDED.  THE ISRAELITES BELIEVED JOSHUA'S REPORT FROM THE LORD, AND THEY IMMEDIATELY BEGAN TO PREPARE FOR THE MARCHING (V.8.)  For a full week they carefully and faithfully marched.  It was a milestone of faith in the life of Israel.
GOD DELIGHTS IN SLAYING MEN'S PRIDE.  HE SLEW THE PRIDE OF THE CITY OF JERICHO BY MAKING ITS CITY WALLS COLLAPSE IN THE MOST FOOLISH POSSIBLE WAY, JUST AS SOME YEARS LATER HE WOULD SEND A LITTLE BOY TO KILL THE GIANT GOLIATH AND SEND THE PHILISTINES RUNNING.  In the defeat of Jericho, He also demolished any pride the Israelites might have had.  It was obvious that their part was purely symbolic.  They could take absolutely no credit for themselves.  All God wanted from them was faith, and this they gave, for by faith the walls of Jericho fell down.
SOMEONE HAS SAID THERE ARE FOUR TYPES OF FAITH.  THERE IS FAITH THAT RECEIVES, AS WHEN WE COME EMPTY-HANDED TO CHRIST FOR SALVATION.  There is faith that reckons, that counts on God to undertake for us.  There is faith that risks, that moves out in God's power, daring to do the impossible.  And there is faith that rests – the kind that, in the middle of pain and suffering and rejection, sits back in confidence that God will deliver.
IN THE FALL OF JERICHO WE SEE THE FAITH THAT RISKS.  The people of Israel were willing to do everything and to risk everything, because they believed God.  In exact compliance with God's instruction, they marched, blew the horns, and shouted.  They did not add anything or leave anything out.  they simply obeyed.
THE GREAT MISSIONARY ROBERT MOFFATT WORKED FOR YEARS IN BECHUANALAND IN SOUTH AFRICA WITHOUT SEEING A SINGLE CONVERT.  When some friends in England wrote asking what they might send him as a present, he requested a communion set.  Since there were no other believers here, they were surprised, but complied with his wishes.  When the set arrived several months later, more than a dozen natives had been won to Christ and were served their first Lord's Supper.  Such is the beauty and courage of faith.
WHETHER THE OBSTACLE IS DIRECT OPPOSITION, APATHY, RIDICULE, OR WHATEVER, EVERY CHRISTIAN RUNS INTO HIS JERICHOS AND HIS BECHUANALANDS.  If we trust the Lord, and demonstrate our trust by courageously continuing to do what the Lord has called us to do, in God's time the obstacle will fall.
RAHAB
BY FAITH RAHAB THE HARLOT DID NOT PERISH ALONG WITH THOSE WHO WERE DISOBEDIENT, AFTER SHE HAD WELCOMED THE SPIES IN PEACE. (11:31)
RAHAB WAS AN UNLIKELY CANDIDATE FOR THE FAITHFULS' HALL OF FAME.  FOR ONE THING, SHE WAS A PROSTITUTE.  FOR ANOTHER, SHE WAS A GENTILE, AND A CANAANITE AT THAT.  She was in fact, an Amorite, a race that God had long before marked for destruction (Gen. 15:16).  Yet that is how God's grace works.  His mercy is open to all who will receive it, and His grace has always been wider than Israel, even in Old Testament times.
RAHAB HAD NO MORE LIGHT THAN ANY OTHER INHABITANT OF JERICHO; YET SHE BELIEVED, WHILE THE OTHERS DISBELIEVED.  THEY WERE MORE THAN SIMPLY UNBELIEVING, THEY WERE DISOBEDIENT.  The implication is that they not only knew that the true God was with Israel but that He had also called them (that is, the Jerichoites) in some way.  Yet they rejected God's word.  They had wanted to kill the Israelite spies, but Rahab had welcomed the spies in peace.  They were prepared to fight Israel when she attacked the city, But Rahab again welcomed God's people.  For her faith, she and her family were spared.  For their disbelief, all the others in the city were destroyed.
THE DESTRUCTION OF THE CANAANITES WAS A GREAT A SOCIAL AS IT WAS A SPIRITUAL GAIN TO THE WELFARE OF HUMANITY.  THEY WERE DEBAUCHED, IDOLATROUS AND WICKED PEOPLE.  They were noted for their grossly immoral and perverted sexual practices as well as for their general cruelty.  Among other things, they frequently put live babies in jars and put them into their city walls as foundation sacrifices.  They were begging for judgment.
IN THE MIDST OF THIS PAGAN UNBELIEF, RAHAB BELIEVED, AND CONFESSED, "THE LORD YOUR GOD, HE IS GOD, IN HEAVEN ABOVE AND ON EARTH BENEATH" (Josh 2:11).  And in the midst of barbaric cruelty, she was kind and welcomed the spies in peace.  She staked her life on the fact that God had said He would saver and protect His people, Israel, and she wanted to be on His side.  She had faith's courage.
FOR HER FAITHFUL COURAGE RAHAB NOT ONLY WAS SPARED BUT WAS HONORED.  SHE BECAME THE MOTHER OF BOAZ, WHO MARRIED RUTH, THE GREAT-GREAT-GRANDMOTHER OF DAVID, AND SHE THEREBY CAME TO BE AN ANCESTOR OF JESUS (MATT. 1:5).
MANY OTHERS
AND WHAT MORE SHALL IT SAY?  FOR TIME WILL FAIL ME IF I TELL OF GIDEON, BARAK, SAMSON, JEPHTHAB, OF DAVID AND SAMUEL AND THE PROPHETS, WHO BY FAITH CONQUERED KINGDOMS, PERFORMED ACTS OF RIGHTEOUSNESS, OBTAINED PROMISES, SHUT THE MOUTHS OF LIONS, QUENCHED THE POWER OF FIRE, ESCAPED THE EDGE OF THE SWORD, FROM WEAKNESS WERE MADE STRONG, BECAME MIGHTY IN WAR, PUT FOREIGN ARMIES TO FLIGHT (11:33-34).
THE SIX MEN NAMED, WHO ARE NOT LISTED IN CHRONOLOGICAL ORDER, WERE ALL RULERS OF ONE KIND OR ANOTHER.  SEVERAL ARE OUTSTANDING BIBLE CHARACTERS, WHILE OTHERS ARE LESS KNOWN.  Samuel was both a judge and a prophet, and David was a king and a prophet.  But none of the men is praised for his office.  All are praised for what they accomplished by faith. – MacArthur
Professor Thomas A. Rohm