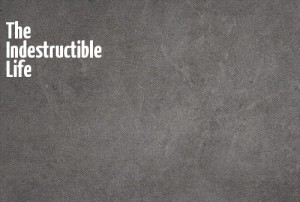 HEBREWS 7:16-17
WE ARE STILL IN HEBREWS 7 IN THE MIDST OF STUDYING VERSES 11-19. THIS WEEK WE WILL LOOKING CLOSELY AT JUST TWO VERSES, VS. 15 AND 16…
NAS Hebrews 7:11-19 Now if perfection was through the Levitical priesthood (for on the basis of it the people received the Law), what further need was there for another priest to arise according to the order of Melchizedek, and not be designated according to the order of Aaron? For when the priesthood is changed, of necessity there takes place a change of law also. For the one concerning whom these things are spoken belongs to another tribe, from which no one has officiated at the altar. For it is evident that our Lord was descended from Judah, a tribe with reference to which Moses spoke nothing concerning priests. And this is clearer still, if another priest arises according to the likeness of Melchizedek, who has become such not on the basis of a law of physical requirement, but according to the power of an indestructible life. For it is witnessed of Him, "Thou art a priest forever According to the order of Melchizedek." For, on the one hand, there is a setting aside of a former commandment because of its weakness and uselessness (for the Law made nothing perfect), and on the other hand there is a bringing in of a better hope, through which we draw near to God.
THIS WEEK'S BLOG WILL BE A CONTINUATION LAST WEEK'S STUDY FROM VERSE 15, "ANOTHER PRIEST ARISES," WHICH IS AN INTEGRAL PART OF THE CLOSING SECTION OF CHAPTER 7 OF HEBREWS, VS. 11-19. I'VE TITLED THIS WEEK'S STUDY, "INDESTRUCTIBLE." YOU WILL FIND THIS TITLE MOST APPROPRIATE TO THE CONTEXT OF VS. 11-19, FOR THIS VERY PHRASE IS FOUND IN V. 15 AND REPEATED IN V. 21, AS WELL AS BEING ALLUDED TO THROUHOUT THE ENTIRE CLOSING VERSES OF THE CHAPTER.
"IN 7:16 THE AUTHOR CONTINUES TO EXPLAIN WHY JESUS' PRIESTHOOD IS SUPERIOR AND PERMANENT, WHEREAS THE LEVITICAL ARRAGEMENT IS INFERIOR AND TEMPORARY. Levitical priests served on the basis of a 'fleshly commandment.' The CSB translation captures what the author means…
CSB  Hebrews 7:16 who did not become a priest based on a legal command concerning physical descent but based on the power of an indestructible life.
"Levitical priests were appointed 'based on a legal command concerning physical descent. Even better here is NRSV…
NRS  Hebrews 7:16 one who has become a priest, not through a legal requirement concerning physical descent, but through the power of an indestructible life.
"NO INTRINSIC VIRTUE QUALIFIED ONE TO BE A LEVITICAL PRIEST. ALL ONE NEEDED WAS THE RIGHT FAMILY TREE, THE APPROPRIATE GENEALOGICAL ROOTS." – Schreiner
NO DOUBT AT THIS POINT IN THE AUTHOR'S TIGHT ARGUMENT, THE DIRECTION HE IS TAKING WILL STRIKE MANY AS UNNECESSARILY REPETITIOUS. AS I HAVE POINTED OUT BEFORE IN THESE HEBREWS BLOGS, AND AS MAY EASILY BE SEEN, THE BIBLE IN MANY PLACES – ESPECIALLY IN THE OLD TESTAMENT – IT IS THE NATURE OF SCRIPTURE TO BE REPETITIOUS. RATHER THAN BEMOANING IN ANY WAY THIS FACT, I HAVE LEARNED OVER THE YEARS TO THANK GOD FOR THIS CHARACTERISTIC OF ANCIENT HEBREW LITERATURE, WHICH, OWING IN PART TO THE OFTEN-DIFFICULT TRANSMISSION OF THE VERY OLD TEXTS AND THE INHERENT VAGARIES OF HEBREW CULTURE, IT'S JUST THE WAY IT IS WHEN ONE COMMITS TO SERIOUSLY STUDY THE BIBLE. FINALLY THIS COMMENT: AS A LOVING FATHER TIRELESSLY REPEATS LIFE-SAVING INSTRUCTION TO HIS CHILDREN, SO GOD.
THIS IS YET ANOTHER STUDY ON THE SUPERIORITY OF THE MELCHIZEDEKIAN PRIESTHOOD OF JESUS CHRIST, AS COMPARED TO THE TRADITIONAL LEVITICAL OR AARONIC PRIESTHOOD OF THE JEWS. "LEVITICAL" AND "AARONIC" MAY BE THOUGHT OF IN THESE BLOGS DEALING WITH THE OLD TESTAMENT PRIESTHOOD AS SYNONYMOUS. FIRST, A LITTLE BACKGROUND FOR CLARIFYING REVIEW. WITH THE BOX ABOVE IN MIND, REVIEW DOES NOT AT ALL MEAN NEW AND EDUCATIONAL MATERIAL IS NOT INTRODUCED…
"THE STANDARD PRESCRIBED FOR PRIESTS IN THE OLD ECONOMY HAD TO DO ONLY WITH THE PHYSICAL. A priest, of course, was supposed to be godly. A number of priests who were especially ungodly were severely punished by God. But godliness was not a qualification for their serving at the altar. First, they had to be pure descendants of Aaron, Moses' brother. Even with this pedigree, however, anyone of more than 100 physical blemishes or deficiencies could disqualify them from officiating. But THERE WAS NOT A SINGLE MORAL OR SPIRITUAL QUALIFICATION THAT THEY HAD TO MEET. It was outward compulsion. FOR JESUS CHRIST, BY CONTRAST, PRIESTHOOD IS AN INNER COMPULSION, BECAUSE OF WHO HE IS. HE BECAME, AND HE CONTINUES, A PRIEST BY ETERNAL POWER – A POWER THAT CAN DO WHAT NO PRIEST COULD EVER DO: GIVE US ACCESS TO GOD." – MacArthur
"JESUS' PRIESTHOOD, HOWEVER, WAS OF A RADICALLY DIFFERENT NATURE (THAN THE MANY PRIESTS OVER THE PREVIOUS CENTURIES – TAR). He didn't qualify as a priest by virtue of His genealogy. Indeed He failed the genealogical test, for He was clearly not from the tribe of Levi (vs. 13-14). Jesus didn't merely meet an external requirement. The criteria were much higher for Him, for He became a priest because of 'THE POWER OF AN INDESTRUCTIBLE LIFE.'" – Schreiner
THE GREEK WORD "INDESTRUCTIBLE" (ἀκατάλυτος [ak-a-lu-tos]) IS ONLY USED THIS ONE TIME IN THE WHOLE BIBLE. Often when this occurs with words, there is no special meaning to be realized about the word itself or its use in the sentence but sometimes there is. In thinking about the singular use of ἀκατάλυτος [ak-a-lu-tos], especially considering to whom it is being applied and the notable context in which it is found, I cannot imagine it just casually selected by the author/Author for a common usage.
"JESUS DIDN'T MERELY MEET AN EXTERNAL LEGAL REQUIREMENT. THE CRITERIA WERE MUCH HIGHER FOR HIM, FOR HE BECAME A PRIEST BECAUSE OF 'THE POWER OF AN INDESTRUCTIBLE LIFE.'
"THE WORD "INDESTRUCTIBLE' (ἀκατάλυτος [ak-a-lu-tos]) TO A LIFE 'THAT CANNOT BE BROUGHT TO AN END.' In 4 Maccabees 10:11 the word is used to describe 'unceasing' torments (NRSV). Jesus, of course, died and hence the reference is likely to His resurrection, to His victory over death. So His resurrection and exaltation are in view.
"COCKERILL, ON THE OTHER HAND, SAYS WE HAVE A REFERENCE HERE TO JESUS' DEITY, TO THE INDESTRUCTIBLE LIFE HE POSSESSES AS A DIVINE BEING. ACCORDING TO COCKERILL, JESUS' EXALTATION REFERS TO HIS PERFECTION, NOT HIS 'DEIFUCATION.' The divine eternity of the Son contrasts Him with Levitical priests, according to Cockerill. On both interpretations, Jesus is now the living and reigning high priest. It is difficult to choose between the two options, for certainly Hebrews highlights Jesus' deity. Nevertheless, I would suggest that the emphasis here is on His resurrection instead of His deity per se. The author doesn't reflect on Jesus' intrinsic ability to conquer death as a divine being but on His resurrection as a human being. All Levitical priests die, but Jesus is a priest who has triumphed over death forever. His life will never be brought to an end. Surely such a priesthood is superior to one where death leads to an endless succession of priests." – Schreiner
AS IS OFTEN THE INARGUAGE CASE WITH GOD'S WORD – NO MATTER HOW MUCH YOU STUDY AND PONDER A PASSAGE – YOU FIND YOURSELF UNABLE TO CONFIDENTLY CHOOSE BETWEEN TWO DIRECTIONS OF INTERPRETATION, BOTH ARE SEEMINGLY EQUAL IN SENSE AND SCRIPTURAL SUPPORT. WHAT DO YOU DO? After many years of benefitting, usually in intangible but realizable ways, from pleasantly agonizing over this predicament, my humble opinion is to do the best you can to accept both questions as true. As difficult as this is, I feel it is the only way not to lose any truth. To me, in spite of the black-and-white-this-way-or-that manner by which our society functions – and mostly rightfully so – there are times that instead of either/or, a both/and approach is preferable. You may not agree.
YOU MAY FIND IT INTERESTING, IN COCKERILL'S BRIEF FOUR-PARAGRAPH TREATMENT OF HEBREWS 7:15 THE WORD "INDESTRUCTIBLE" IS FOUND NO LESS THAN TEN TIMES.
"THE EVIDENCE AND THE LOGIC ARE OVERWHELMING THAT THE LEVITICAL PRIESTHOOD IS NOW OBSOLETE AND THAT THE NEW PRIESTHOOD THAT GOD HAD LONG PREDICTED COULD NOT BE LEVITICAL. Beginning with Genesis 49:10, the Old Testament is clear that the Messiah would come from Judah…
NAS  Genesis 49:10 "The scepter shall not depart from Judah, Nor the ruler's staff from between his feet, Until Shiloh comes, And to him shall be the obedience of the peoples.
"And in many passages, such as…
NAS  Psalm 110:4 The LORD has sworn and will not change His mind, "Thou art a priest forever According to the order of Melchizedek."
"IT IS ALSO CLEAR THAT THE MESSIAH WILL BE BOTH PRIEST AND KING AND THAT HIS PRIESTHOOD WOULD NOT BE HEREDITARY AND TEMPORARY BUT WOULD BE BASED ON PERSONAL QUALIFICATION AND WOULD BE ETERNAL.
"JESUS CHRIST CAN DO WHAT AARON COULD NOT DO. HE TAKES US INTO THE PRESENCE OF GOD (WHICH IS ANOTHER WAY OF REFERRING TO SALVATION – TAR) AND HE ANCHORS US THERE ETERNALLY…
NAS  Hebrews 6:19 This hope we have as an anchor of the soul, a hope both sure and steadfast and one which enters within the veil,
"THAT IS ULTIMATE POWER, AND ULTIMATE LOVE. IT IS THE ACCOMPLISHMENT OF THE ULTIMATE PRIEST THROUGH THE ULTIMATE PRIESTHOOD." – MacArthur                                                                
– Professor Thomas A. Rohm