HEBREWS 11:4b ABEL OBTAINED RIGHTEOUSNESS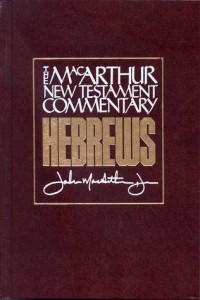 HEBREWS 11:4b
ABEL OBTAINED RIGHTEOUSNESS
THROUGH WHICH HE OBTAINED THE TESTIMONY THAT HE WAS RIGHTEOUS (11:4b)
THE ONLY THING THAT OBTAINED RIGHTEOUSNESS FOR ABEL WAS THAT IN FAITH, HE DID WHAT GOD TOLD HIM TO DO.  THAT IS THE ONLY THING THAT CHANGES A MAN'S RELATIONSHIP TO GOD.  It is not how good we are, but whether or not we trust in Him, that counts with God.  That trust is evidenced in obedience to His Word.
ABEL WAS SINFUL, JUST AS CAIN WAS.  BUT IS QUITE POSSIBLE, EVEN LIKELY, THAT ABEL WAS A BETTER PERSON THAN CAIN.  HE WAS PROBABLY MORE MORAL, MORE DEPENDABLE, MORE HONEST, AND EVEN MORE LIKABLE THAN CAIN.  It was not, however, these qualities of Abel that made his sacrifice acceptable, or the lack of these qualities that made Cain's sacrifice unacceptable.  The difference was the way in which the sacrifices were made.  One was made in obedient faith; the other made in disobedient unbelief.
ABEL'S WAS THE KIND OF ENDURING FAITH THAT ALLOWS GOD TO MOVE IN ON OUR BEHALF AND MAKE US RIGHTEOUS.  TRUE ENDURING FAITH IS ALWAYS OBEDIENT.  Jesus said "to those Jews who had believed Him, 'If you abide in My word, then you are truly disciples of Mine'" (John 8:31).  These people believed Jesus, but they had not yet trusted in Him, which Jesus said would be marked by obedience to His word.  Obedience does not bring faith, but faith will always bring obedience and the desire to live righteously.
WE CANNOT CLAIM TO HAVE ENDURING FAITH IN GOD AND THEN CONTINUALLY DISREGARD HIS WORD.  JAMES MUST HAVE KNOWN SOME PEOPLE WHO THOUGHT THIS WAY, FOR HE WROTE, "WHAT USE IS IT, MY BRETHREN, IF A MAN SAYS HE HAS FAITH, BUT HE HAS NOT WORKS?  CAN HAT FAITH SAVE HIM?… FAITH, IF IT HAS NO WORKS, IS DEAD, BEING BY ITSELF" (JAMES 2:14, 17).  Non-working faith, disobedient faith, is not saving faith.  It is not valid faith at all.  Cain believed that God exists.  Even the demons believe this, James goes on to say.  "But are you willing to recognize, you foolish fellow, that faith without works is useless?" (2:19-20).
JAMES THEN DRIVES THE POINT HOME BY REMINDING HIS READERS THAT ABRAHAM'S FAITH, FOR WHICH HE WAS COUNTED RIGHTEOUS, WAS DEMONSTRATED BY HIS OBEDIENCE IN OFFERING HIS SON ISAAC AS GOD COMMANDED.  "You see that faith was working with his words, and as a result of the works, faith was perfected" (2:21-22).
JAMES DOES NOT TEACH SALVATION BY WORKS.  HE IS SAYING THAT OUR ENDURINGFAITH IS ONLY REAL WHEN IT ISSUES IN WORKS.  WE CANNOT WORK OUR WAY TO GOD, BUT HAVING COME TO HIM, WORKS WILL BECOME EVIDENT – AND PROVE THAT OUR FAITH IS GENUINE.  The Christian, in fact, is "created in Christ Jesus for good works, which God prepared beforehand, that we should walk in them" (Eph. 2:10).  
IT SEEMS TO ME THAT GOD'S TESTIMONY THAT ABEL'S SACRIFICE WAS ACCEPTABLE AND THAT HE COULD Abel AS RIGHTEOUS COULD HAVE BEEN INCITED BY HIS CAUSING THIS OFFERING TO BE CONSUMED.  On at least five occasions records in Scripture, God showed His acceptance of a sacrifice by sending fire to consume it (Lev. 9:24; Judg. 6"21; 1 Kings 18:38; 1 Chron. 21:26;  2 Chron. 7:1).  In any case, it is clear from Genesis that God made His approval and disapproval of the sacrifices known to Cain and Abel.  He did not leave them in doubt as to their standing before Him.
ABEL WAS COUNTED RIGHTEOUS, NOT BECAUSE HE WAS RIGHTEOUS, BUT BECAUSE HE TRUSTED GOD.  HE STOOD RIGHTEOUS BEFORE GOD BECAUSE HE HAS ENDURING FAITH IN GOD.  Abel was the same sinner as he was before he made the sacrifice.  He did not even receive the Holy Spirit, as do believers today.  He walked away with the same problems he had before.  But he had God's approval, and God's righteousness credited to his account.
ABEL SPEAKS FROM THE DEAD – GOD TESTIFYING ABOUT HIS GIFTS, AND THROUGH ENDURING FAITH, THOUGH HE IS DEAD, HE STILL SPEAKS (11:4c)
WHEN THE LORD CONFRONTED CAIN, AFTER ABEL'S MURDER, HE SAID, "WHT HAVE YOU DONE?"  THE VOICE OF YOUR BROTHER'S BLOOD IS CRYING TO ME FROM THE GROUND" (GEN 4:10).  Abel's first "speaking" after death was to God, asking for his murder to be avenged.  Like the souls underneath the altar "who had been slain because of the word of God" (Rev. 6:910).  Abel asked the Lord to avenge his blood.
HIS VOICE ALSO SPOKE TO HIS BROTHER.  "AND NOW YOU ARE CURSED FROM THE GROUND, WHICH HE OPENED ITS MOUTH TO RECEIVE YOUR BROTHER'S BLOOD FROM YOUR HAND.  When you cultivate the ground, it shall no longer yield its strength to you; you shall be a vagrant and a wanderer on the earth" (Gen. 4:11-12).  Every bit of soil on which Cain placed his feet would remind him of his wicked deed.  the earth, in effect, rejected Cain as he had rejected God and his brother, Abel, though dead, continued to speak to his brother.
THE PRIMARY MEANING OF HEBREWS 11:4. HOWEVER, HAS TO DO WITH ABEL'S SPEAKING TO LATER GENERATIONS OF BELIEVERS AND POTENTIAL BELIEVERS.  HE STILL SPEAKS.  He says three things:  man comes to God by faith, not works; man must accept and obey God's revelation above his own reason and self-will, and sin is severely punished.  this is Abel's timeless three-point sermon to the world, which he has been preaching for thousands of years to those who will hear.  It could be titled, "The Righteous Shall Live by Enduring Faith." – MACARTHUR
PROFESSOR THOMAS A. ROHM