God is Immeasurably Satisfied with Messiah's Death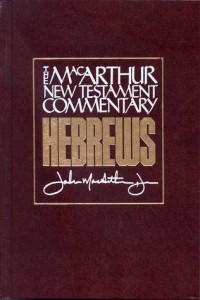 HEBREWS 9:15-28 (3)
15 Therefore he is the mediator of a new covenant, so that those who are called may receive the promised eternal inheritance, since a death has occurred that redeems them from the transgressions committed under the first covenant.
16 For where a will is involved, the death of the one who made it must be established.
17 For a will takes effect only at death, since it is not in force as long as the one who made it is alive.
18 Therefore not even the first covenant was inaugurated without blood.
19 For when every commandment of the law had been declared by Moses to all the people, he took the blood of calves and goats, with water and scarlet wool and hyssop, and sprinkled both the book itself and all the people,
20 saying, "This is the blood of the covenant that God commanded for you."
21 And in the same way he sprinkled with the blood both the tent and all the vessels used in worship.
22 Indeed, under the law almost everything is purified with blood, and without the shedding of blood there is no forgiveness of sins.
23 Thus it was necessary for the copies of the heavenly things to be purified with these rites, but the heavenly things themselves with better sacrifices than these.
24 For Christ has entered, not into holy places made with hands, which are copies of the true things, but into heaven itself, now to appear in the presence of God on our behalf.
25 Nor was it to offer himself repeatedly, as the high priest enters the holy places every year with blood not his own,
26 for then he would have had to suffer repeatedly since the foundation of the world. But as it is, he has appeared once for all at the end of the ages to put away sin by the sacrifice of himself.
27 And just as it is appointed for man to die once, and after that comes judgment,
28 so Christ, having been offered once to bear the sins of many, will appear a second time, not to deal with sin but to save those who are eagerly waiting for him.
John MacArthur's Commentary (3)
GOD IS IMMEASURABLY SATISFIED WITH JESUS, HIS LIFE AND HIS DEATH.
GOD IS NOT SATISFIED WITH US, HOWEVER.  That is the very reason we have to come to Him through Jesus.  Jesus is the only one who satisfies the Father, and therefore no one comes to him except through Jesus.  The idea that God accepts us as we are is utterly unbiblical.  We come to Jesus just as we are, since there is nothing worthwhile we can bring.  But He does not present us to the Father just as we are.  We are really unpresentable as we are.  Otherwise we could present ourselves.  When Jesus presents us to His Father, He presents us in Himself, as He is.  When we enter into God's presence, God sees Jesus instead of us.  He sees Jesus' righteousness instead of our unrighteousness.  He sees Jesus' sacrifice instead of our sin, His payment for our sin instead of the penalty we deserve for our sin.  Jesus recognized the indebtedness of sinners.  He recognized that God had to be satisfied, and He offered His own blood – His own self – on our behalf.
JESUS TOLD THE STORY OF TWO MEN WHO WENT TO THE TEMPLE TO PRAY.  ONE WAS A PHARISEE, A MEMBER OF THE MOST RELIGIOUS AND ORTHODOX GROUP OF JEWS.  The other was a tax collector, despised almost as a traitor by fellow Jews.  The Pharisee gave thanks that he was not like other people, "swindlers, unjust, adulterers, or even like this tax-gatherer."  Then he mentioned his faithfulness in fasting and tithing.  But Jesus said this Pharisee was praying to himself in God's name.  The tax collector, on the other hand, felt so unworthy that he would not even lift up his eyes toward heaven, as the prayer posture often was.  He beat on his breast and said, "God, be merciful to me, the sinner!"  This man, Jesus said, "went down to his house justified rather than the other; for everyone who exalts himself shall be humbled, but he who humbles himself shall be exalted" (Luke 18:10-14).
WHEN THE TAX COLLECTOR SAID,"BE MERCIFUL," HE USED THE SAME WORD USED OF CHRIST IN HEBREWS 2:17 ("TO MAKE PROPITIATION").  HE WAS ASKING GOD TO BE PROPITIOUS TO HIM, TO LOOK FAVORABLE ONHIM, THOUGH HE DID NOT DESERVE IT.  HE WAS SAYING, "I CONFESS MY GUILD.  I HAVE BROKEN YOUR LAW.  I HAVE SINNED AGAINST YOU, AND I AM POUTTING MYSELF UNDER THE BLOOD SPRINKLED ON THE MERCY SEAT.  God, please be satisfied.  Let your attitude by toward me as it is toward those who are covered by the blood of the sacrifice.  Be satisfied with me because of the sacrifice, and forgive me in your love and mercy."    He did not deny his sin, as the Pharisee did in effect.  He recognized his guilt and put it under the blood of the sacrifice.  He offered God nothing of his own – no good works, no good habits, no good intentions, not even good excuses.  He simply threw himself on God's mercy, god's propitiation.  For this he was justified, counted righteous by God.
NO PERSON CAN BE JUSTIFIED BEFORE GOD UNTIL HE IS PLACED INTO THE DEATH OF JESUS CHRIST AND SAYS, "GOD, I AM A SINNER.  I PLACE MYSELF INTO THE DEATH OF YOUR SON.  BE SATISFIED WITH ME FOR HIS SAKE."
FOR CHRIST DID NOT ENTER A HOLY PLACE MADE WITH HANDS, A MERE COPY OF THE TRUE ONE, BUT INTO HEAVEN ITSELF, NOW TO APPEAR  IN THE PRESENCE OF GOD FOR US; THE HOLY PLACE YEAR BY YEAR WITH BLOOD NOT HIS OWN.  OTHERWISE, HE WOULD HAVE NEEDED TO SUFFER OFTEN SINCE THE FOUNDATION OF THE WORLD; BUT NOW ONCE AT THE CONSUMMATION OF THE AGES HE HAS BEEN MANIFESTED TO PUT AWSAY SIN BY THE SACRIFICE OF HIMSELF. (9:24-26)
CHRIST DID NOT GO INTO AN EARTHLY HOLY OF HOLIES.  HE WENT INTO THE PRESENCE OF GOD – THE HEAVENLY, REAL HOLY OF HOLIES.  And He did it for us.  How beautiful to realize that when He went in, He took with us Him!  He has ushered us into the very presence of God.  Nor did Christ have to offer himself often, as did the earthly high priests, who had to make  the offering of atonement every year, Jesus' sacrifice was better because He takes His people into the heavenly Holy of Holies with Him and because He had to make an offering only once.
IF JESUS' SACRIFICE HAD NOT BEEN ONCE AND FOR ALL, HE WOULD HAVE HAD TO SUFFER FROM THE FOUNDATION OF THE WORLD, THAT IS, FROM THE BEGINNING OF MANKIND. HE WOULD HAVE HAD TO DIE CONTINUOUSLY, AS IT WERE, SINCE THE TIME ADAM FIRST SINNED.  Like the work of the Levitical priesthood, His atoning work would never be finished.  But, Praise God, His sacrifice does not have to be repeated – not even once.  It is finished, completely finished.
HIS ONE SACRIFICE OF HIMSELF WAS MADE AT THE CONSUMMATION OF THE AGES.  THE EPISTLES CONFIRM THIS.  "CHILDREN, IT IS THE LAST HOUR" (1 JOHN2:18); "FOR THE COMING OF THE LORD IS AT HAND" (JAMES 5:8). THE END OF ALL THINGS IS AT HAND" (1 PETER 4:7).  The consummation of the ages was Christ at Calvary.  It is no wonder the apostles expected Jesus to return at any moment and set up His kingdom – to establish the final messianic age, "the age to come" (Matt. 12:32)  Until that age, His promise is to be with us through the present age (Matt. 28:20).  He was the consummation of the ages because of His once and for all sacrifice.  He put away sin.  He did not simply cover sin, as the old sacrifices had done; He removed it.
THE IDEA OF THE PERPETUAL OFFERING OF CHRIST IS A HERETICAL DOCTRINE THAT FOR MAY CENTURIES HAS CONTRADICTED THIS AND THE MANY OTHER DEAR BIBLICAL TEACHINGS ABOUT THE FINISHED WORK OF CHIRST.  It maintains that, inasmuch as the priesthood of Christ is perpetual and sacrifice is an essential part of priesthood, therefore the sacrificial offering Christ must also be perpetual.
LUDWIG OTT, A ROMAN CATHOLIC THEOLOGIAN, EXPLAINS THIS PERPETUAL SACRIFICE DOGMA, WHICH WAS MADE OFFICIAL BY THAT CHURCH AT THE COUNCIL OF TRENT IN THE MIDDLE OF THE SIXTEENTH CENTURY.  "The holy Mass," he writes, "is a true and proper sacrifice.  It is physical and propitiatory, removing sins and conferring the grace of repentance.  Propitiated by the offering this sacrifice, God, by granting the grace of the gift and the gift of Repentance, remits trespasses and sins however grievous they may be."  In other words, God's satisfaction regarding sin depends upon the weekly mass.  That is why attending mass is so important to Catholics.
BUT THE THEORY OF THE PERPETUAL OFFERING OF Jesus CHRIST IS AN ABSOLUTE AND DIRECT OPPOSITION TO SCRIPTURE.  BUT NOW ONCE AT THE CONSUMMATION OF THE AGES HE HAS BEEN MANIFESTED TO PUT AWAY SIN BY THE SACRIFICE OF HIMSELF.  No doubt some Catholics know Christ, but in holding to the doctrine of the perpetual offering of His sacrifice, they undermine the power and significance of Christ's one-time and only true sacrifice.  This false doctrine is plainly reflected in the crucifix, the ubiquitous symbol of Roman Catholicism.  Whether in pictures, in statuary, or wherever, the cross is rarely empty in catholic representations.  To Catholics, Jesus is still being crucified.
IN COMMUNION, OR THE LORD'S SUPPER, WE REMEMBER CHRIST'S SACRIFICIAL DEATH, AS HE COMMANDED US TO DO.  BUT HE IS NOT RESACRIFIED.  THE LORD COMMANDED HIS DISCIPLES TO REMEMBER HIS DEATH, NOT TO TRY TO REDO IT.
JUDGMENT DEMANDS A SUBSTITUTE
AND INASMUCH AS IT IS APPOINTED FOR MEN TO DIE ONCE AND AFTER HIS COMES JUDGMENT, SO CHRIST ALSO, HAVING BEEN OFFERED ONCE TO BEAR THE SINS OF MANY, SHALL APPEAR A SECOND TIME FOR SALVATION WITHOUT REFERENCE TO SIN, AND TO THOSE WHO EAGERLY AWAIT HIM (9:27-28)
ALL MEN HAVE TO DIE, AND OUR DEATH IS BY DIVINE APPOINTMENT.  IT IS ONE APPOINTMENT EVERYONE WILL KEEP.  AFTER DEATH COMES JUDGMENT, WHICH IS ALSO APPOINTED BY GOD.    And since men are not able to atone for their own sins, God's judgment demands that they pay or have a substitute pay for them.
LIKE ALLMEN, JESUS CHRIST, WAS DIVINELY APPOINTED TO DIE ONCE.  BUT UNLIKE ALL OTHER MEN, HE WILL NEVER FACE JUDGMENT.  Because He took our sins upon Himself, He took our judgment upon Himself. But the judgment was for our sins, not for His, for He had none.  God "made Him who knew no sin to be sin on our behalf, that we might become the righteousness of God in Him" (2 Cor. 5:21).  He died the one death that judgment demanded.
AS MENTIONED SEVERAL TIMES, THE PEOPLE ALWAYS WAITED EXPENTANTLY ON THE DAY OF ATONEMENT FOR THE HIGH PRIEST TO COME OUT FROM THE HOLY OF HOLIES.  If he did anything wrong, if he failed to follow God's precise instructions, he would die.  So there was always a sigh of relief, for their own sakes as well as for his, when he reappeared.
THAT IS THE SITUATION BEING ALLUDED TO IN HEBREWS 9:28.  IF THE PEOPLE WERE SO EAGER TO SEE THE FORMER HIGH PRIESTS REAPPEEAR FROM THE EARTHLY HOLY OF HOLIES, HOW MUCH MORE SHOULD CHRISTIANS LOOK EAGERLY FOR THEIR GREAT HIGH PRIEST TO REAPPEAR FROM THE HEAVENLY HOLY OF HOLIES!  This will occur at the Second Coming (Rev. 19:11-16).
WHEN THE HIGH PRIEST WALKED OUT OF THE OLD SANCTUARY, THE PEOPLE KNEW THAT HIS SACRIFICE HAD BEEN ACCEPTED.  HE HAD DONE EVERYTHING RIGHT.  JESUS CHRIST'S REAPPEARING WILL BE ONE MORE CONFIRMATION THAT HE IDD EVERYTHING RIGHT, THATHIS FATHER IS SATISFIED WITH HIM.  And because the Father, He is satisfied with us, for we are in Him.  When He comes back, our salvation will be full.  When He appears a second time to those who expect Him, it will not be to deal with sin.  Sin only needs to be dealt with once, and this He did on the cross.  When He comes, it will be without reference to sin.
THREE APPEARINGS OF CHRIST ARE MENTIONED IN THIS PASSAGE.  Verse 26 speaks of His appearing, or being manifested, at the consummation of the ages, that is, when he came to be crucified.  Verse 24 speaks of His appearing back in heaven before the presence of God.  Verse 28 speaks of His appearing on earth again.  It is His third appearing, but only the second time on earth.
AT THE END OF THAT EVENTFUL PASSOVER WEEK WHEN JESUS WAS FINISHING HIS MINISTRY, THE ROMANS HAD PREPARED THREE CROSSES FOR THREE CRIMINALS.  ON TWO OF THE CROSSES, THIEVES WERE TO HANG.  The third cross was for an insurrectionist named Barabbas, who had been found guilty of treason against the empire.  But Barabbas never made it to the cross.  He was guilty and condemned, but he was not executed – because someone took his place.  On the middle cross that day hung not a violent, profane rebel, but the sinless Son of God.  Barabbas went free not because he was innocent, but because Jesus took his place.  Jesus was crucified not because He was guilty, but so that He could take Barabbas's place – and the place of every other sinner. – MacArthur
Professor Thomas A. Rohm
HE TOOK MY PLACE… HE TOOK YOUR PLACE…BECAUSE HE LOVED US. PRAISE HIS BLESSED NAME.