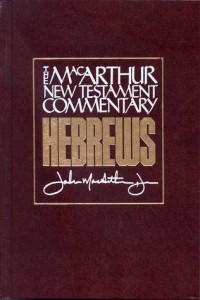 HEBREWS 11:22 – (CONTINUED)
8 By faith Abraham, when he was called, obeyed by going out to a place which he was to receive for an inheritance; and he went out, not knowing where he was going.
 9 By faith he lived as an alien in the land of promise, as in a foreign land, dwelling in tents with Isaac and Jacob, fellow heirs of the same promise;
 10 for he was looking for the city which has foundations, whose architect and builder is God.
 11 By faith even Sarah herself received ability to conceive, even beyond the proper time of life, since she considered Him faithful who had promised;
 12 therefore, also, there was born of one man, and him as good as dead at that, as many descendants as the stars of heaven in number, and innumerable as the sand which is by the seashore.
 13 All these died in faith, without receiving the promises, but having seen them and having welcomed them from a distance, and having confessed that they were strangers and exiles on the earth.
 14 For those who say such things make it clear that they are seeking a country of their own.
 15 And indeed if they had been thinking of that country from which they went out, they would have had opportunity to return.
 16 But as it is, they desire a better country, that is a heavenly one. Therefore God is not ashamed to be called their God; for He has prepared a city for them.
 17 By faith Abraham, when he was tested, offered up Isaac; and he who had received the promises was offering up his only begotten son;
 18 it was he to whom it was said, "In Isaac your descendants shall be called."
 19 He considered that God is able to raise men even from the dead; from which he also received him back as a type. (Heb 11:8-19 NAS)
MANY BELIEVERS FIND IT DIFFICULT TO ANTICIPATE AND TO FACE DEATH.  YET A CHRISTIAN WHO, FOR THE MOST PART, HAS WALKED WITH GOD FAITHFULLY OFTEN FINDS THAT THE LAST HOURS OF HIS LIFE ARE THE SWEETEST.  Whatever the ups and downs of their lives, Isaac, Jacob, and Joseph went out basking in the sunlight of true faith.
WHAT MAKES THE DYING FAITH OF THESE THREE MEN SO SIGNIFICANT IS THAT, LIKE ABRAHAM, THEY DIED WITHOUT SEEING THE FULFILLMENT OF GOD'S PROMISES.  THEY PASSED THEM ON TO THEIR CHILDREN BY FAITH.  They received the promises by faith and they passed them on by faith.  In His covenant with Abraham, God had promised three things – possession of the land of Canaan, the creation of a great nation of his descendants, and the blessing of the world through these descendants,  But Abraham never saw any of these things come to pass.  He died in faith, saying, "Isaac, you will see the beginnings of these promises."  But Isaac also died in faith, saying the same thing to Jacob; and so Jacob to Joseph.  Hebrews 11:13 applies to all four men: "All these died in faith, without receiving the promises, but having seen them and having welcomed them from a distance, and having confessed that they were strangers and exiles on the earth."  Yet they were so confident in God's word that they passed on the promises to their children.  They believed what they had never seen, and they passed on what they had never seen to their children.  That is the assurance of faith.  they had no inheritance to pass on but the promises of God, and these they considered a great treasure to bequeath their children.  They had not seen the land possessed, the nation established, or the world blessed, but they saw the promises, and that was enough.
THESE MEN NEVER DOUBTED THAT THE PROMISES WOULD COME TRUE.  THEY DID NOT DIE IN THE DESPAIR OF UNFULFILLED DREAMS, BUT IN THE PERFECT PEACE OF UNFULFILLED PROMISES, CONFIDENT BECAUSE THEY WERE GOD'S PROMISES.  They knew by faith that God would fulfill the promises because they knew He was a covenant-keeping God and a God of truth.  They died saying, "They will come. In God's time the fulfillments will come."  They died defeating death, knowing that, even though they died, God's promises could not die.  That is a magnificent kind of faith, the kind of faith God honors.
JUST AS THE SAINTS MENTIONED IN VERSES 4-19, THESE THREE MEN ARE PRESENTED TO SHOW THAT THE PRINCIPLES OF SALVATION BY FAITH AND OF PLEASING GOD BY FAITH, DID NOT ORIGINATE WITH THE NEW COVENANT.  Faith has always been the way, never works.  Without a single exception every man of God has been a man of faith.  Not Abel, Enoch, Noah, Abraham, Isaac, Jacob, or Joseph was saved by works.  All were saved by faith.  Without faith it has always been impossible to please God (Heb. 11:6).
ISAAC'S FAITH
BY FAITH ISAAC BLESSED JACOB AND ESAU, EVEN REGARDING THINGS TO COME (11:20).
JUST AS HIS FATHER HAD DONE WITH HIM, ISAAC PASSED ON THE BLESSINGS OF GOD'S PROMISE TO HIS SONS BY FAITH.  HE HAD ABSOLUTE CERTAINTY THAT THEY WOULD COME TO PASS.  For the time being, the promises were the inheritance, which the patriarchs cherished as much as most people cherish material possessions, fame and power.
ISAAC LIVED LONGER THAN ANY OF THE OTHER PATRIARCHS, YET LESS SPACE IN GENESIS AND HEBREWS IS DEVOTED TO HIM THAN TO THE OTHERS.  WHEREAS ABRAHAM, JACOB, AND JOSEPH EACH HAVE ABOUT TWELVE CHAPTERS IN GENESIS THAT CENTER ON THEM, ISAAC HAS JUST OVER TWO – CHAPTERS 26 AND 27 AND ABOUT HALF OF 25.  Isaac was easily the least spectacular and the most ordinary of the four.  He was less dynamic and colorful, being generally quiet and passive.  And overall, he probably had the weakest faith.  We know more of his failures than of his successes.
BECAUSE OF A FAMINE, ISAAC HAD MOVED HIS FAMILY TO GERAR.  WHILE HE WAS THERE, GOD SPOKE TO HIM IN A REMARKABLE AND ENCOURAGING VISION.  "SOJOURN IN THIS LAND AND I WILL BE WITH YOU AND BLESS YOU, FOR TO YOU AND YOUR DESCENDANTS I WILL GIVE ALL THESE LANDS, AND I WILL ESTABLISH THE OATH WHICH I SWORE TO YOUR FATHER ABRAHAM.  And I will multiply your descendants as the stars of heaven, and will give your descendants all these lands, and by your descendants all the nations of the earth shall be blessed." (Gen. 26:3-4).  In other words, the covenant promises to Abraham were passed on to Isaac directly by God.  These promises alone should have kept Isaac from worry and fear, but God could not have fulfilled them if Isaac were not protected.  Not only that, but the Lord specifically told him, "I will be with you and bless you."
YET AT THE FIRST SIGN OF POSSIBLE DANGER, ISAAC PROVED FAITHLESS.  WHEN THE MEN OF GERAR ASKED ABOUT REBEKAH, HE SAID SHE WAS HIS SISTER INSTEAD OF HIS WIFE, FOR FEAR THAT ONE OF THOSE PHILISTINES MIGHT KILL HIM IN ORDER TO HAVE HER (V.7).  In that, of course, he was merely following in his father's footsteps, because Abraham had twice lied in the same way about Sarah (Gen. 12:13; 20:2).  Rebekah was beautiful and the Philistines were not above doing what Isaac feared.  But rather than trusting the Lord for protection he lied.  Not only that, but he seemed to have been more concerned for himself than for Rebekah.
GOD DISCLOSED TO KING ABIMELECH REBEKAH'S TRUE RELATIONSHIP TO ISAAC, AND THE KING PUT THEM BOTH UNDER A PROTECTIVE ORDER. ABIMELECH, A PAGAN PHILISTINE, WAS MORE CONCERNED ABOUT THE ETHICS OF THE MATTER THAN WAS ISAAC, A CHOSEN MAN OF GOD.  He rebuked Isaac sharply, saying, "What is that you have done to us?  One of the people might easily have lain with your wife, and you would have brought guilt upon us" (v. 10).  God's grace prevailed, though it was through an unbeliever, with no help or even expectation, from Isaac.
THE LORD CONTINUED TO BLESS ISAAC, WHO BECAME WEALTHY.  THE ENVY OF THE PHILISTINES CAUSED THEM TO KEEP FILLING UP HIS WELLS UNTIL HE FINALLY MOVED OUT OF THEIR LAND, WHICH SEEMS TO HAVE BEEN WHAT THE LORD WANTED ALL ALONG.  At that point, Isaac acknowledged God's hand in the matter.  "At last the LORD has made room for us, and we shall be fruitful in the land" (v. 22).  Yet even this statement shows little faith, because Isaac seems to be saying, "It's about time!"
THEN HE MOVED TO BEERSHEBA, WHICH WAS PART OF THE PROMISED LAND, AND PERHAPS THE LORD NOW SAID, "IT'S ABOUT TIME."  HE HAD TO GET ISAAC BACK INTO THE LAND BY THE BACK DOOR AND ALMOST BY FORCE.  Again the Lord spoke to Isaac and repeated the covenant promises, and Isaac "built an altar there, and called upon the name of the LORD , and pitched his tent there" (26: 24-25).  By His sovereign work, God brought the prodigal home.  That is how grace operates.
ISAAC OFTEN WAS COWARDLY AND SPIRITUALLY WEAK, BUT HE HAD EARLIER BELIEVED GOD AND WAS ESTABLISHED IN THE SCROLL OF THE FAITHFUL.  HE FOLLOWED HIS FATHER'S EXAMPLE IN SOME GOOD THINGS AS WELL AS SOME BAD.  Like Abraham, he trusted God for a son.  Rebekah was barren, just as Sarah had been, and Isaac prayed earnestly for a son.  "The LORD answered him and Rebekah his wife conceived" (Gen. 25:21_.
ISAAC WAS BASICALLY MATERIALISTIC.  HE LIVED MOSTLY BY SIGHT AND BY TASTE.  HE WAS PARTIAL TO ESAU, POSSIBLY BECAUSE THIS SON WAS A HUNTER AND PROVIDED HIS FATHER WITH MANY GOOD MEALS.  Even as Isaac was old and about to die, he asked Esau to go out and kill "some game and prepare a savory dish." for him before he pronounced the blessing on his elder son (27:7).  He was thinking more of his stomach than of God's promise.  He must have known from Rebekah that God intended for Jacob to receive the inheritance rather than Esau (25:23), and he must have known from both his sons that Esau had sold his birthright to Jacob (25:33).  Yet he was determined to give the blessing to Esau.  This story is of no credit to Isaac, Esau, or Jacob.  Isaac insisted on giving the blessing to the son who he knew was not God's choice.  Esau, who had despised and sold his birthright, thought he could just as easily buy it back.  And Jacob, at this mother's instigation, tried to secure the blessing by deception rather than by faith.  The entire family acted shamefully.  Father and son tried to do the wrong thing in the wrong way, and mother and son tried to accomplish the right thing but in the wrong way.  God produced the outcome that Rebekah and Jacob wanted, but not for their reasons or by their methods.  He did not honor what they did any more than what Isaac and Esau did.  God only honors faith, and none of these had acted in faith.  The right outcome was the result of His faithfulness, not theirs.
NOT UNTIL THE IRREVERSIBILITY OF THE BLESSING WAS OBVIOUS DID ISAAC BEGIN TO EVIDENCE FAITH.  IF JONAH WAS THE RELUCTANT PROPHET, ISAAC WAS THE RELUCTANT PATRIARCH.  Only when he realized that the blessing was going to be on God's man regardless, did he acquiesce.  He finally said yes to God's way.  God had to box him into a corner before he believed but he did believe.  As he faced death, he blessed Jacob with the blessing that neither he nor his father had possessed and that neither Jacob nor his sons would possess.  Isaac blessed Jacob in faith, knowing that God would fulfill the promises in His own way and in His own time.
IN SOME WAYS ISAAC WAS A BLOT ON THE OLD TESTAMENT RECORD.  BUT IN THE END HE WAS GOD'S MAN.  HE SUBMITTED AND BELIEVED AND OBEYED.   – MacArthur –
Professor Thomas A. Rohm