FAITH REJECTS THE WORLD'S PRESTIGE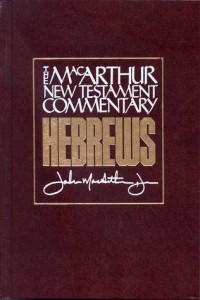 (Hebrews 11:24-25)
23 By faith Moses, when he was born, was hidden for three months by his parents, because they saw he was a beautiful child; and they were not afraid of the king's edict.
 24 By faith Moses, when he had grown up, refused to be called the son of Pharaoh's daughter;
 25 choosing rather to endure ill-treatment with the people of God, than to enjoy the passing pleasures of sin;
 26 considering the reproach of Christ greater riches than the treasures of Egypt; for he was looking to the reward.
 27 By faith he left Egypt, not fearing the wrath of the king; for he endured, as seeing Him who is unseen.
 28 By faith he kept the Passover and the sprinkling of the blood, so that he who destroyed the first-born might not touch them.
 29 By faith they passed through the Red Sea as though they were passing through dry land; and the Egyptians, when they attempted it, were drowned.
BY FAITH MOSES, WHEN HE HAD GROWN UP, REFUSED TO BE CALLED THE SON OF PHARAOH'S DAUGHTER (11:24)
FOR FORTY YEARS MOSES HAD BEEN A PRINCE OF EGYPT, THE WEALTHIEST, MOST CULTURED, AND ADVANCED SOCIETY OF THAT DAY.  HE WAS THEREFORE HIGHLY EDUCATED AND SKILLED, AS WELL AS BEING A PART OF THE ROYAL COURT. "And Moses was educated in all the learning of the Egyptians, and he was a man of power and words and deeds" (Acts 7:22).  His formal education would have included learning to read and write hieroglyphics, hieratic, and probably some Canaanite languages.  He had, of course, learned Hebrew from his mother.  He could enjoy everything Egypt had to offer.  But his training in Egypt never blunted his knowledge of the hope of Israel and of the promises of God.
WHEN MOSES REACHED THE AGE OF FORTY, HE FACED A CRUCIAL DECISION.  HE HAD TO DECIDE BETWEEN BECOMING A FULL-FLEDGED EGYPTIAN, WITH ABSOLUTE ROYALTY AND NO RESERVATIONS, OR JOINING HIS OWN PEOPLE, ISRAEL.
THE DECIDING FACTOR WAS HIS FAITH IN GOD.  BY FAITH, MOSES… REFUSED TO BE CALLED THE SON OF PHARAOH'S DAUGHTER.  In all those years he had never wavered in his devotion to the Lord.  Somehow God also indicated to him that he had been chosen for special service and that, from then on he would be an Israelite first and only.  Again, we learn from Stephen that Moses knew he had a mission to perform for God and for his people, "And he supposed that his brethren understood that God was granting them deliverance through him; but they did not understand" (Acts. 7:25).  The people of Israel did not understand his mission, but he did.  They were slaves in the land that had once highly honored them because of Joseph.  Moses was now in a position similar to Joseph's. but God had a much different work for him to do.  Joseph used Egypt's power for the good of God's chosen people.  Moses would have to oppose Egypt's power for the same purpose.
IN THE WORLD, FAME ALWAYS BRINGS A CERTAIN AMOUNT OF HONOR.  IF YOU ARE BORN INTO THE RIGHT FAMILY OR ARE A SUCCESSFUL ATHLETE OR ENTERTAINER, THE WORLD WILL THINK OF YOU AS GREAT, WHETHER YOU ARE OR NOT.  If you have a lot of money, regardless of how you got it, the world will hold you in high esteem.  If you have enough degrees behind your name, certain people will think you have arrived.  The same is true in regard to political power and many other types of human success.  Moses had most of these things, yet he gave them up.
FROM THE WORLDLY STANDPOINT, HE WAS SACRIFICING EVERYTHING FOR NOTHING.  BUT FROM THE SPIRITUAL STANDPOINT, HE WAS SACRIFICING NOTHING FOR EVERYTHING.  He renounced the world's power, honor, and prestige for the sake of God, and knew that for so doing he would gain immeasurably more than he would lose, for he was looking to the reward (v. 26).
THE THINGS THE WORLD COUNTS GREAT HAVE NOTHING TO DO WJTH WHAT GOD CONSIDERS GREAT.  HE HONORS PEOPLE ON A TOTALLY DIFFERENT BASIS.  He is not interested in what family we came from or how much money we have or how much education we have or what positions we hold.  These are not related to His primary concerns for us.
JESUS TOLD OF A MAN WHO WAS GREATER THAN ALL THE PHARAOHS.  HE WAS EVEN GREATER THAN NOAH, ABRAHAM, MOSES, DAVID, OR ELIJAH.  HE WAS GREATER THAN ANY PERSON IN THE OLD TESTAMENT.  HIS BIRTH WAS ANNOUNCED BY AN ANGEL, WHO TOLD HIS FATHER, "HE WILL BE GREAT IN THE SIGHT OF THE LORD… AND HE WILL BE FILLED WITH THE HOLY SPIRIT, WHILE YET IN HIS MOTHER'S WOMB.  And he will turn back man of the sons of Israel to the Lord their God" (Luke 1:15-16).  Jesus said that no one born of woman had ever lived who was greater than this man – John the Baptist (Matt. 11:11).
JOHN WAS BORN INTO A SIMPLE FAMILY.  HIS FATHER, ZACHARIUS, WAS A PRIEST, BUT WAS FAR FROM BEING FAMOUS OR INFLUENTIAL.  HIS MOTHER, ELIZABETH, WAS THE COUSIN OF MARY, JESUS' MOTHER; BUT IN THAT DAY THE RELATIONSHIP WAS HARDLY A DISTINCTION.  John may not have had much education.  He spent his early adult years in the desert, and "was clothed with camel's hair and wore a leather belt around his waist, and his diet was locusts and wild honey" (Mark 1:6).  He had absolutely nothing to qualify him for greatness in the eyes of the world.  Yet in God's eyes, he was the greatest person ever born before the birth of the Son of God.
JOHN THE BAPTIST WAS GREAT BECAUSE HE WAS OBEDIENT TO GOD, BECAUSE HE WAS FILLED WITH THE SPIRIT, AND BECAUSE HE WON MANY OF GOD'S CHOSEN PEOPLE TO THE LORD.  John loved the Lord, not the world.  "Do not love the world, nor the things in the world.  If anyone loves the world, the love of the Father is not in him… but the one who does the will of God abides forever" (1 John 2:15, 17).  As long as we can break with God in order to protect our worldly interests, we are not living by faith.  The strength of faith is proved by self-denial.
BARON JUSTINIAN VON WELTZ RENOUNCED HIS TITLE, ESTATES, AND INCOME, AND WENT AS A MISSIONARY TO WHAT WAS THEN DUTCH GUIANA.  TODAY HIS BODY LIES THERE IN A LONELY GRAVE, AND HE IS FORGOTTEN BY THE WORLD.  But we can be sure he is not forgotten by God.  As he was preparing to go into missionary service he said, "What is it to me to bear the title 'well-born' when I am born again to Christ?  What is it to me to have the title 'Lord' when I desire to be the servant of Christ?  What is it to be called, 'your grace,' when I have need of God's grace?  All these vanities I will away with all else I will lay at the feet of my dear Lord Jesus."
MOSES CARED NOTHING FOR HIS EGYPTIAN HERITAGE OR ADVANTAGES.  They were both pagan and worldly, and he had given himself to much greater things.
THE WORLD HAS LITTLE TO OFFER COMPARED TO THE RICHES AND SATISFACTION OF CHRIST.  Moses gladly joined with God's chosen people, though they were slaves, rather than take advantage of the prestige and privileges of Egypt and be unfaithful to God. – MacArthur
Professor Thomas A. Rohm