FAITH REJECTS THE WORLD'S PLEASURE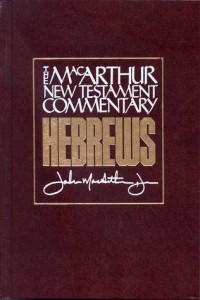 (HEBREWS 11:25-29)
25 choosing rather to endure ill-treatment with the people of God, than to enjoy the passing pleasures of sin;
 26 considering the reproach of Christ greater riches than the treasures of Egypt; for he was looking to the reward.
 27 By faith he left Egypt, not fearing the wrath of the king; for he endured, as seeing Him who is unseen.
 28 By faith he kept the Passover and the sprinkling of the blood, so that he who destroyed the first-born might not touch them.
 29 By faith they passed through the Red Sea as though they were passing through dry land; and the Egyptians, when they attempted it, were drowned.
CHOOSING RATHER TO ENDURE ILL-TREATMENT WITH THE PEOPLE OF GOD, THAN TO ENJOY THE PASSING PLEASURES OF SIN. (11:25).
WORLDLY PLEASURE IS ONLY TEMPORARY
NO ONE NEEDS TO BE CONVINCED THAT SIN IS OFTEN FUN.  IT CAN FEED OUR PRIDE, SATISFY PHYSICAL DESIRES AND APPETITES, AND OFFER MANY OTHER PLEASURES.  But it has two characteristics that the world does not notice: it is always evil and it is always passing.  And, no matter how temporarily satisfying it may be, its satisfaction is destined to fade.  It had no good in it and it can bring no good to us, to anyone else, or to God.  Any seeming good is both deceptive and fleeting.
SOMETIMES WE WONDER WHY UNBELIEVERS, WORLDLY PEOPLE, THE GROSSLY IMMORAL, AND SOMETIMES EVEN CRIMINALS SEEM TO GET ALONG SO WELL.  They are successful, famous, wealthy, healthy – well-off in practically every way.  On the other hand, many of God's most faithful saints are poor, sickly, unsuccessful in business, and ridiculed.  We want to ask with Job, "Why do the wicked still live, continue on, also become very powerful?  Their descendants are established with them in their sight, and their offspring before their eyes, their houses are safe from fear, neither is the rod of God on them" (Job 21:7-9).
He goes on to mention how successful they are in ranching, how their children are healthy and happy, and how they are carefree and always celebrating.  "They spend their days in prosperity," and even "say to God, 'Depart from us!  We do not even desire the knowledge of Thy ways.  Who is the Almighty, that we should serve Him, and what would we gain if we entreat Him?" (see Job 21:10-15).
WE WANT TO PLEAD WITH JEREMIAH, "WHY HAS THE WAY OF THE WICKED PROSPERED?  WHY ARE ALL THOSE WHO DEAL IN TREACHERY AT EASE?" (Jer. 21:1).  The Psalmist had the same question.  "Behold, there are the wicked; and always at ease, they have increased in wealth.  Surely in vain I have kept my heart pure" (Ps. 71:12-13).  He was asking, "Why is it that they are wicked and wealthy and I am pure but poor?"
JOB ANSWERS THE QUESTION WHEN HE SAYS, "AND SUDDENLY THEY GO DOWN TO SHEOL" (21:13).  THEY DIE AND IT IS ALL OVER, EXCEPT FOR JUDGMENT.  They enjoy and get by with sin for a while, but only for a while.  Zophar, one of Job's three counselor friends, was right in one point: "The triumphing of the wicked is short, and the joy of the godless momentary" (Job 20>5).  If we take James seriously, we will not envy the wicked, of whom it writes, "You have lived luxuriously on the earth and led a life of wanton pleasure; you have fattened your hearts in a day of slaughter.  You have condemned and put to death the righteous man; he does not resist you" (James 5:5-6).  But he precedes these comments with, "Come now, you rich, weep and howl for your miseries which are coming upon you.  Your riches have rotted and your garments have become moth-eaten.  Your gold and your silver have rusted; and their ruse will be a witness against you and will consume your flesh like fire.  It is in the last days that you have stored up your treasure." (5:1-3).  The wicked are going to inherit a "treasure" of judgment they do not expect.  As Paul says in Romans 2:5-6, they are piling up wrath that will break loose in the day of divine judgment.
"A MAN IS NO FOOL WHO GIVES UP WHAT HE CANNOT KEEP TO GAIN WHAT HE CANNOT
LOSE."  – T.S.ELIOT
DAVID LEARNED THE HARD WAY THAT SINFUL PLEASURE IS BOTH BRIEF AND DISASTROUS.  FOR THE PLEASURE OF HAVING BATHSHEBA FOR HIMSELF, HE FIRST COMMITTED ADULTERY AND THEN HAD HER HUSBAND KILLED.  Later in his life he cried, "I know my transgressions, and my sin is ever before me.: (Ps. 51:3).  He watched his infant son, the product of his relationship with Bathsheba, die.  He saw another son, Absalom, rebel against him and be hanged.  David's sin was short-lived in pleasure but long-lived in consequences.
MOSES KNEW GOD WAS CALLING HIM TO GIVE HIS LIFE FOR HIS PEOPLE.  HE HAD A CHOICE.  HE COULD HAVE OBEYED OR DISOBEYED.  DISOBEYING HAD MANY ATTRACTIONS.  AMONG OTHER THINGS, IT WOULD HAVE BEEN A LOT EASIER AND A LOT MORE ENJOYABLE IN THE SHORT RUN.  It is hard enough to stop seeking worldly things.  It is even harder to give them up once we have them, and Moses had a great many of them by the time he was forty.  We have no reason to believe that he was ever involved in any immoral practices, but he enjoyed the pleasures of an extremely comfortable life.  He had the best food, the best living quarters, the best recreation, the best of everything that his age could provide.  These are not sins in themselves.  Joseph had enjoyed the same pleasures in the same place, while being perfectly obedient to God.  But they would have been sin for Moses, had he decided to stay in the Egyptian court, and he forsook them for the sake of God's call.  He had a conscious choice to endure ill-treatment with the people of God, rather than to enjoy the passing pleasures of sin.  This was an act of faith.  He believed that if He did what God wanted, he would be immeasurable better off in the end.
GOD HAS CALLED US ALL TO HOLINESS.  HE HAS CALLED US TO COME APART FROM SIN.  OBEDIENCE IS NOT ALWAYS EASY, BUT IN THE END SIN IS MUCH, MUCH HARDER.   God's way is not only for His own honor but for our own good.  Satan's way is for his honor and for our harm.
FAITH REJECTS THE WORLD'S PLENTY (Part 1)
CONSIDERING THE REPROACH OF CHRIST GREATER RICHES THAN THE TREASURES OF EGYPT; FOR HE WAS LOOKING TO THE REWARD. (11:26)
LIVING IN PHARAOH'S PALACE, MOSES HAD EVERYTHING MATERIAL HE COULD HAVE WANTED.  HE HAD MORE THAN ENOUGH FOOD, POSSESSIONS, AND MONEY.  Discoveries such as the tomb of King Tutankhamen, who lived only a hundred or so years after Moses, have shown us how vastly rich Egypt was at its peak.  Moses had access to a great deal of wealth, and likely had much in his own possession.  He had all the things the world holds dear.  He must have been strongly tempted to hold on to them; but he did not.
CONSIDERING (hegeomai) INVOLVES CAREFUL THOUGHT, NOT QUICK DECISION.  Moses thought through his decision, weighing the pros and cons.  He weighed what Egypt had to offer against what God offered.  When he reached a conclusion it was well-founded and certain.  God's offer was infinitely superior in every way.  In the eyes of the world no reproach (being ridiculed and persecuted) would be worth sacrificing riches for.  Yet Moses believed that the worst he could endure for Christ would be more valuable than the best of the world.
IT IS INTERESTING THAT THE WRITER OF HEBREWS SPEAKS OF MOSES' CONSIDERING THE REPROACH OF CHRIST, SINCE HE LIVED NEARLY 1500 YEARS BEFORE CHRIST. – MacArthur
Professor Thomas A. Rohm