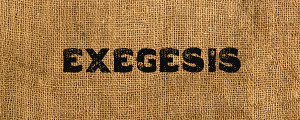 NAS  Hebrews 8:10-13 "For this is the covenant that I will make with the house of Israel After those days, says the Lord: I will put My laws into their minds, And I will write them upon their hearts. And I will be their God, And they shall be My people. 11 "And they shall not teach everyone his fellow citizen, And everyone his brother, saying, 'Know the LORD,' For all shall know Me, From the least to the greatest of them. 12 "For I will be merciful to their iniquities, And I will remember their sins no more." 13 When He said, "A new covenant," He has made the first obsolete. But whatever is becoming obsolete and growing old is ready to disappear.
"THE SECOND HALF OF THE JEREMIAH PASSAGE OUTLINES THE INTERLOCKING BENEFITS OF THE NEW COVENANT THAT ADDRESS THE DEFICIT OF THE OLD – A WILLING OBEDIECE SPRINGING FROM GOD'S LAWS WRITTEN ON THE HEART, INTIMATE FELLOWSHIP WITH GOD, AND THE REMOVAL OF SIN. The fulfillment of God's promise that this covenant would be established 'after these days' has been inaugurated by the High Priest at God's right hand who has come 'at the end of these days' (1:2). The pastor cites this Jeremiah passage in full for several reasons in addition to those clearly stated in vv. 7-8 and 13.
"FIRST, he would arouse his hearers' interest in and desire for these New Covenant blessings.
"SECOND, he lays a solid foundation for his discussion of the Son's high-priestly sacrificial ministry to follow. It is that ministry which makes these New Covenant benefits a reality and clarifies their nature and quality. Thus it is no surprise that he returns to this Jeremiah passage in 10:15-18 at the conclusion of his treatise on the Son's effective high-priestly sacrifice. In those verses he will excerpt the crucial parts of this New Covenant passage with the confidence that his hearer will understand their significance…" – Cockerill
NAS  Hebrews 10:15-18 And the Holy Spirit also bears witness to us; for after saying, 16 "This is the covenant that I will make with them After those days, says the Lord: I will put My laws upon their heart, And upon their mind I will write them," He then says, 17 "And their sins and their lawless deeds I will remember no more." 18 Now where there is forgiveness of these things, there is no longer any offering for sin.
COCKERILL, IN COMMENTING ON THE JEREMIAH PASSAGE, QUOTES collectively from France, Joslin, and Pace with this prominent excerpt, loosely rendered: (FRANCE) "WHO APPEARS TO THINK THAT THE JEREMIAH PASSAGE IS QUOTED MERELY TO ESTABLISH THE ANTIQUITY OF THE OLD COVENANT WITHOUT REGARD FOR THE NEW."
THOUGH SPECULATIVE TO BE SURE, I APPRECIATE FRANCE'S THOUGHT AND WILL KEEP IT IN MIND FOR POSSIBLE FUTURE CONNECTION.
"THE NIV CAPTURES WELL THE MEANING OF THE VERSE (12): 'FOR I WILL FORGIVE THEIR WICKEDNESS AND WILL REMEMBER THEIR SINS NO MORE.'
"THE 'FOR' (Οτι ha-ti) EXPLAINS THE BASIS UPON WHICH GOD'S PEOPLE TRULY KNOW THE LORD, GIVING THE REASON THEY ARE REGENERATE. Their new life finds its roots in the forgiveness of their sins, and when sins are truly forgiven. They are remembered no more. The author will expand upon this matter in some detail in the following chapters: old covenant sacrifices do not fully and finally forgive sins. By way of contrast, Christ's sacrifice brings genuine and lasting forgiveness. The new heart implanted in believers is based upon the sacrificial work of Christ, on the forgiveness secured through His atoning death. Such forgiveness was never accomplished by OT sacrifices. Indeed, the OT cult could not accomplish forgiveness." – Schreiner
NAS  Hebrews 10:4 For it is impossible for the blood of bulls and goats to take away sins.
VERY HELPFUL ANALYSIS – "THE ELABORATION OF THE SIGNIFICANCE OF CHRIST'S REDEMPTIVE ACCOMPLISHMENT EXHIBITS THE PROFOUND INFLUENCE OF THE OUTLOOK AND VOCABULARY OF THE OT CULTUS ON THE WRITER'S EXPRESSION. In 8:1-5 the primitive Christian confession of Jesus as the one who has taken His seat at God's right hand and is reinterpreted in the light of the theme of heavenly sanctuary and liturgy. The development of this theme, which dominates the argument in 8:1 – 9:28, is clearly the central and most distinctive aspect of the writer's interpretation of the saving work of Christ. The high-priestly ministry in the heavenly sanctuary becomes a pregnant metaphor from redemptive history with which to elucidate the session at God's right hand and the intercession on behalf of the people as the result of the eschatological work of salvation. By means of a typological interpretation of the OT, the writer asserts that Christ has achieved what  the sacrificial action of the high priest on the great Day of Atonement only foreshadowed, His entrance into the heavenly sanctuary, which is the true tabernacle where He has unrestricted access to the eternal presence of God, demonstrates the eschatological superiority of His priestly service to the ministry of the Levitical high priests. THE PRIESTLY MINISTRY OF CHRIST IN THE CELESTIAL SANCTUARY IS OF CAPITAL IMPORTANCE IN THE THOUGHT OF HEBREWS." – Schreiner
– Professor Thomas A. Rohm