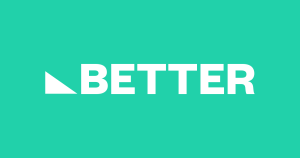 HEBREWS 8:1-6
NAS  Hebrews 8:1-6 Now the main point in what has been said is this: we have such a high priest, who has taken His seat at the right hand of the throne of the Majesty in the heavens, 2 a minister in the sanctuary, and in the true tabernacle, which the Lord pitched, not man. 3 For every high priest is appointed to offer both gifts and sacrifices; hence it is necessary that this high priest also have something to offer. 4 Now if He were on earth, He would not be a priest at all, since there are those who offer the gifts according to the Law; 5 who serve a copy and shadow of the heavenly things, just as Moses was warned by God when he was about to erect the tabernacle; for, "See," He says, "that you make all things according to the pattern which was shown you on the mountain." 6 But now He has obtained a more excellent ministry, by as much as He is also the mediator of a better covenant, which has been enacted on better promises.
"IF ONE WORD WERE TO SUMMARIZE THIS VERSE, IT IS THE WORD 'BETTER.' There is a 'better covenant, better promises, and a superior ministry.' The last phrase, of course, uses a different term, but it carries the same idea. In fact, the same word is used earlier to say that Jesus has a name superior to angels…
NAS  Hebrews 1:4 having become as much better than the angels, as He has inherited a more excellent name than they.
ESV  Hebrews 1:4 having become as much superior to angels as the name he has inherited is more excellent than theirs.
NET  Hebrews 1:4 Thus he became so far better than the angels as he has inherited a name superior to theirs.
JESUS HAS A MINISTRY THAT IS MORE EXCELLENT THAN THE MINISTRY OF LEVITICAL PRIESTS, FOR THE PRECEDING VERSES HAVE CLARIFIED THAT HIS MINISTRY IS CARRIED OUT IN GOD'S PRSENCE, IN THE TRUE SANCTUARY. 
THE WORD 'NOW' INTRODUCING THE VERSE IS ESCHATOLOGICAL: WHAT IS BETTER HAS ARRIVED IN THE LAST DAYS…
NAS  Hebrews 1:2 in these last days has spoken to us in His Son, whom He appointed heir of all things, through whom also He made the world.
"JESUS' BETTER MINISTRY IS TIED TO A BETTER COVENANT OF WHICH HE IS THE COVENANT MEDIATOR.
"THE BETTER COVENANT IS THE NEW COVENANT, as the author will make plain in the subsequent verses…
NAS  Hebrews 8:7-13 For if that first covenant of Egypt; For they did not continue in My covenant, And I did not care for them, says the Lord. 10 "For this is the covenant that I will make with the house of Israel After those days, says the Lord: I will put My laws into their minds, And I will write them upon their hearts. And I will be their God, And they shall be My people. 11 "And they shall not teach everyone his fellow citizen, And everyone his brother, saying, 'Know the LORD,' For all shall know Me, From the least to the greatest of them. 12 "For I will be merciful to their iniquities, And I will remember their sins no more." 13 When He said, "A new covenant," He has made the first obsolete. But whatever is becoming obsolete and growing old is ready to disappear.
"JESUS' ROLE AS THE COVENANT MEDIATOR IS EFFECTED THROUGH THE SACRIFICE OF HIMSELF.
"ATTRIDGE NOTES THAT SOCINIANS ARGUED THAT HEBREWS EMPHASIZES CHRIST'S OFFERING IN THE HEAVENS AND REJECT THE NOTION THAT HIS DEATH HAD ATONING SIGNIFICANCE. Such assertions fail to do justice to the way our author manipulates the categories in which he speaks of Christ's sacrifice." – Schreiner
I VERY MUCH APPRECIATE SCHREINER'S ABOVE FOOTNOTE FROM ATTRIDGE. Not only does he cause me to meditate on Christ's incomparable sacrifice but Through mainly the careful use of the word "manipulates," it broadens my overall understanding of this wonderful book of Hebrews.
"WE CAN COMPARE 1 TIMOTHY 2:5 WHERE CHRIST IS THE ONLY MEDIATOR BETWEEN GOD AND HUMANITY…
NAS  1 Timothy 2:5 For there is one God, and one mediator also between God and men, the man Christ Jesus,
"ON TWO OTHER OCCASIONS THE AUTHOR REFERS TO JESUS AS THE MEDIATOR OF THE NEW COVENANT, AND IN BOTH PLACES HIS ROLE AS A MEDIATOR IS TIED TO HIS DEATH. Such a connection reflects the Gospel traditions which inaugurates the New Covenant in shedding His blood…
NAS  Matthew 26:28 for this is My blood of the covenant, which is poured out for many for forgiveness of sins.
NAS  Mark 14:24 And He said to them, "This is My blood of the covenant, which is poured out for many.
NAS  Luke 22:20 And in the same way He took the cup after they had eaten, saying, "This cup which is poured out for you is the new covenant in My blood.
"MOSES MEDIATED THE OLD COVENANT, BUT WE HAVE ALREADY SEEN THAT JESUS IS SUPERIOR TO MOSES…
NAS  Hebrews 3:1-6 Therefore, holy brethren, partakers of a heavenly calling, consider Jesus, the Apostle and High Priest of our confession. 2 He was faithful to Him who appointed Him, as Moses also was in all His house  3 For He has been counted worthy of more glory than Moses, by just so much as the builder of the house has more honor than the house. 4 For every house is built by someone, but the builder of all things is God. 5 Now Moses was faithful in all His house as a servant, for a testimony of those things which were to be spoken later; 6 but Christ was faithful as a Son over His house whose house we are, if we hold fast our confidence and the boast of our hope firm until the end.
"AND THIS IS NO SURPRISE SINCE HE AS THE SON OF GOD ESTABISHES THE COVENANT BY SACRIFICING HIMSELF." – Schneider
"EVERYTHING BETTER"!
                                                                                     – Professor Thomas A. Rohm