ENOCH: WALKING IN FAITH HEBREWS 11:5-6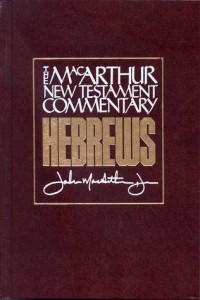 HEBREWS 11:5-6
BY FAITH FNOCH WAS TAKEN UP SO THAT HE SHOULD NOT SEE DEATH; AND HE WAS NOT FOUND BECAUSE GOD TOOK HIM UP; FOR HE OBTAINED THE WITNESS THAT BEFORE HIS BEING TAKEN UPHE WAS PLEASING TO GOD.  And without faith it is impossible to please Him, for he who comes to God must believe that He is, and that He is a rewarder to those who seek Him.
THE SECOND HERO OF FAITH IS ENOCH.  WHEREAS ABEL EXAMPLIFIES WORSHIPING BY FAITH, WHICH MUST ALWAYS COME FIRST – ENOCH EXEMPLIFIES WALKING  BY FAITH.
GOD NEVER INTENDED WORKS AS A WAY FOR MEN TO COME TO HIM.  HE INTENDED WORKS TO BE A RESULT OF SALVATION, NOT A WAY OF SALVATION.  At no time has man been able to approach God on the basis of works.  rather, God has always intended that works be a product of the salvation men receive when they approach Him on the basis of faith.
HEBREWS 11:5-6 SHOWS US FIVE FEATURES IN ENOCH'S LIFE THAT WERE PLEASING TO GOD;  HE BELIEVED THAT GOD IS; HE SOUGHT GOD'S REWARD; HE WALKED WITH GOD; HE PREACHED FOR GOD; AND HE ENTERED INTO GOD'S PRESENCE.
ENOCH BELIEVED THAT GOD IS
ABSOLUTELY NOTHING FROM MEN CAN PLEASE GOD APART FROM FAITH.  WITHOUT FAITH IT IS IMPOSSIBLE TO PLEASE HIM.
THE VERY IDEA OF GOD LENDS SUBSTANCE TO THE FACT THAT HE IS. The fact that man can conceive of God suggests that someone has given the possibility of such conception and that there is someone who corresponds to this conception.
IT IS NOT ENOUGH MERELY TO POSTULATE A GOD.  EINSTEIN SAID, "CERTAINLY THERE IS A GOD.  Any man who doesn't believe in a cosmic force is a fool, but we could never know Him."  Brilliant as he was, Einstein was wrong.  We can know god.
THE REWARD THAT GOD GIVES FOR FAITH IS SALVATION.
THE TERM WALK IS JUSED MANY TIMES IN THE NEW TESTAMENT TO REPRESENT FAITHFUL LIVING.
A SURRENDERED WILL
WALKING WITH GOD IMPLIES A SURRENDERED WILL.  GOD DOES NOT FORCE HIS COMPANY ON ANYONE.  He only offers Himself.  God must first will that a person come to Him, but that person must also will to come to God.  Faith is impossible without a willingness to believe.  Just as walking with God presupposes faith it also presupposes willingness – a surrendered will.
CONTINUING FAITH
FINALLY, A PERSON CANNOT WALK WITH GOD UNLESS HE HS FIRST COME TO GOD BY FAITH.  JUST SO, HE CANNOT CONTINUE TO WALK WITHOUT CONTINUING TO HAVE FAITH.  Walking with God is a walk in faith and a walk by faith.  "For we walk by faith, not by sight" (2 Cor. 5:7.
"As  you therefore have received  Christ Jesus the Lord, so walk in Him, having been firmly rooted and now being built up in Him and established in your faith (Col. 2:67).
ENOCH PREACHED FOR GOD
AND ABOUT THESE ALSO ENOCH, AT THE SEVENTH GENERATION FROM ADAM, PROPHESIED SAYING, "BEHOLD, THE LORD CAME WITH MANY THOUSANDS OF HIS HOLY ONES, TO EXECUTE JUDGMENT UPON ALL, AND TO CONVICT ALL THE UNGODLY OF ALL THEIR UNGODLY DEEDS WHICH THEY HAVE DONE IN AN UNGODLY WAY, AND OF ALL THE HARSH THINGS WHICH UNGODLY SINNERS  HAVE SPOKEN AGAINST HIM (Jude 14-15). – MacArthur
PROFESSOR THOMAS A. ROHM