ENOCH SOUGHT GOD'S REWARD-Hebrews 11:6b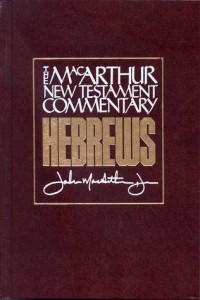 HE WHO COMES TO GOD MUST BELIEVE THAT HE IS, AND THAT HE IS A REWARDER OF THOSE WHO SEEK HIM. (11:6B).
IT IS NOT ENOUGH SIMPLY TO BELIEVE THAT GOD EXISTS.  IN ORDER TO PLEASE HIM IT IS ALSO NECESSARY TO BELIEVE THAT HE IS MORAL AND JUST, THAT HE WILL REWARD FAITH IN HIM.  We must recognize God as a personal, living, gracious God to those who seek Him.  Enoch believed this within the revelation he had.  He did not believe God was merely a great impersonal cosmic force.  He believed in and knew God in a personal, loving way.  You cannot "walk" with a ground of being or a first mover or an ultimate cause.  For three hundred years Enoch had fellowship with the true God, a God whom he knew to be just, merciful, forgiving, caring, and very personal.
IT IS NOT ENOUGH MERELY TO POSTULATE A GOD.  EINSTEIN SAID, "CERTAINLY THERE IS A GOD.  ANY MAN WHO DOESN'T BELIEVE IN A COSMIC FORCE IS A FOOL, BUT WE COULD NEVER KNOW HIM."  Brilliant as he was, Einstein was wrong.  We can know God.  In fact, in order to please Him, we must believe that He is personal, knowable, loving, caring, moral, and responds graciously to those who come to Him.  It is not enough even to believe in the right God.  Many Jews to whom the letter of Hebrews was addressed acknowledged the true God, the God of Scripture.  But they did not have faith in Him; they did not trust in Him.  Enoch knew the true God and trusted the True God.
THE REWARD THAT GOD GIVES FOR FAITH IS SALVATION.  "WHOEVER BELIEVES IN HIM SHOULD NOT PERISH, BUT HAVE ETERNAL LIFE" (John 3>16).  "BUT SEEK FIRST HIS KINGDOM AND HIS RIGHTEOUSNESS; AND ALL THESE THINGS SHALL BE ADDED TO YOU" (MATT. 6:33).  In other words, every good thing that God has, including eternal life, constitutes the reward for belief.  For faith we receive forgiveness, a new heart, eternal life, joy, peace, love, heaven – everything?  When we trust in Jesus Christ, we become mutual heirs with Him.  All that God's own Son has is ours as well.
ENOCH WALKED WITH GOD
BELIEVING THAT GOD EXISTS IS THE FIRST STEP TOWARD FAITH.  BELIEVING THAT HE REWARDS THOSE WHO TRUST IN HIM IS THE FIRST STEP OF FAITH.  Trusting fully in Jesus Christ as Lord and Savior is only the beginning of the faithful life in God.  To continue pleasing God, we must fellowship with Him, commune with, "walk" with Him – just as Enoch did.  In the four verses in Genesis 5:21-24) describing Enoch, he is twice spoken of as  'walking with God.'  In the Septuagint (Greek Old Testament) this phrase is translated "pleased God," using the same Greek word (euaresteo, "to be well pleasing") that is used twice in Hebrews 11:5-6.  Walking with God is pleasing God.
THE TERM WALK IS USED MANY TIMES IN THE NEW TESTAMENT TO REPRESENT FAITHFUL LIVING… "THEREFORE, WE HAVE BEEN BURIED WITH HIM THROUGH BAPTISM INTO DEATH… SO WE TOO MIGHT WALK IN NEWNESS OF LIFE." (ROM. 6:3).  "For we walk by faith, not by sight" (2 Cor. 5:7).  "Walk by the Spirit, and you will not carry out the desire of the flesh" (Gal.5:16).  "Walk in love, just as Christ also loved you, and gave Himself up for us." (Eph. 5:2).  Christ even speaks of our fellowship with Him in heaven as a walk.  "They will walk with Me in white; for they are worthy." (Rev. 3:4).  Like Enoch, every believer should walk with God every day he is on earth.  When we get to heaven, we will walk with Him forever.
A SURRENDERED WILL
WALKING WITH GOD IMPLIES A SURRENDERED WILL.  GOD DOES NOT FORCE HIS COMPANY ON ANYONE.  HE ONLY OFFERS HIMSELF.  God must first will that a person come to Him, but that person must also will to come to God.  Faith is impossible without willingness to believe.  Just as walking with God presupposes faith it also presupposes willingness – a surrendered will.
CONTINUING FAITH
FINALLY, A PERSON CANNOT WALK WITH GOD UNLESS HE HAS FIRST COME TO GOD BY FAITH.  JUST SO, HE CANNOT CONTINUE TO WALK WITHOUT CONTINUING TO HAVE FAITH.  WALKING WITH GOD IS A WALK IN FAITH, AND A WALK BY FAITH.  "For we walk by faith, not by sight." (2:Cor 5:7).  "As you therefore have received Christ Jesus the Lord, so walk in Him, having been firmly rooted and now being built up in Him and established in your faith."  (Col. 2:6-7).
ENOCH PREACHED FOR GOD
AND ABOUT THESE ALSO ENOCH, IN THE SEVENTH GENERATION FROM ADAM, PROPHESIED, SAYING, "BEHOLD, THE LORD CAME WITH MANY THOUSANDS OF HIS HOLY ONES, TO EXECUTE JUDGMENT UPON ALL, AND TO CONVICT ALL THE UNGODLY OF ALL THEIR UNGODLY DEEDS WHICH THEY HAVE DONE IN AN UNGODLY WAY, AND OF ALL THE HARSH THINGS WHICH UNGODLY SINNERS HAVE SPOKEN AGAINST HIM."  (Jude 14:15). – Macarthur
Professor Thomas A. Rohm