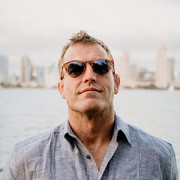 Matt Smith
Senior Pastor
matt@barabbas.com
Matt Smith was born in San Diego, CA. He is married to his wife Rebecca and they have five beautiful children together. Matt has a passion for preaching the Word of God as well as for apologetics. He is the author of two books and a commentary on the book of Colossians. He is a black belt in Brazillian Jiu-Jitsu and holds the following degrees:
B.A. in Psychology with a minor in Athletic Coaching from UC Santa Barbara
M.R.S from Southern California Seminary (SCS)
M.A. in Biblical Studies from SCS
Master of Divinity from SCS
Masters of Theology from SCS
For Pastor Matt's complete bio, please click here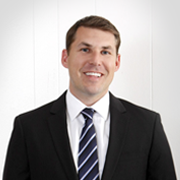 Paul Rochford 
Pastor
paul@barabbas.com
Paul grew up in California which is where he also received most of his education. He received his Bachelors in Biblical Studies along with his Masters in Religion, Biblical Studies, Masters of Divinity and Masters of Theology from Southern California Seminary. He's also pursuing his PhD. from Midwest Baptist Theological Seminary in Kansas City. He is married to his wife Julia and is father to their daughter Andrea and their son Isaiah.  Paul oversees the missions and administration of the church.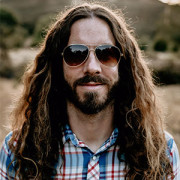 Brett Schoeneck
Pastor
brett@barabbas.com
Brett is a native of Wisconsin where he received his education. He has served in many capacities at Barabbas Road since the church's inception in 2007. Brett has a passion for one-another care and disciple-making. He is married to his wife Kari and is a loving father to their son River and daughter Layla.  Brett loves reading, surfing, graphic design, web design, and has a heart for shepherding the body of BRC.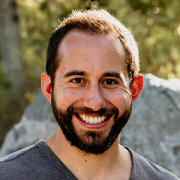 Trace Trebilco
Director Of Children's Church 
trace@barabbas.com
Trace is originally from Chicago. Him and his wife, Jordan, moved to San Diego in 2016 for a work relocation. He serves as a deacon in the Children's Church ministry. Trace has a heart for evangelism and discipleship within the church and specifically with families. Trace has two young children, Wyatt and Charlotte. He enjoys cars, reading, hiking, and surfing.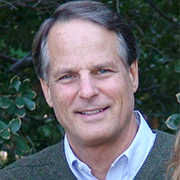 Jay Wegter
Counselor 
Jay has a B.A. degree from Christian Heritage College and a Master of Divinity degree from The Master's Seminary. He is a retired pastor and currently adjunct professor of Theology, Christian worldview (Apologetics and Evangelism), Biblical Discipleship, and Grace-Driven Sanctification at The Master's University. He also has developed courses in Christian Theology for biblical counseling majors at The Master's University.
He is co-author of the book, "This Little Church had None," published by Evangelical Press of England. This book was the featured gift book at the Shepherds' Conference in 2009. Jay has also written resources on the Christian life. Titles include the following: "30 Days of Transforming Grace," "Christ's Pattern for His Church: Disciples making Disciples," "Eight Life-changing Questions for Disciple-makers," "The Purity Workbook for Men," "How to Share the Gospel in a Post-Christian World," and "A Man and His Convictions."
Jay's 'tent-making' gift is producing fine art paintings. He is a traveling speaker, providing workshops on Men's Ministry, Evangelism and Discipleship Training, and Christian Worldview. He regularly presents his course on Worldview Evangelism at churches and Bible institutes.