Christ's Permanent Priesthood – Part 4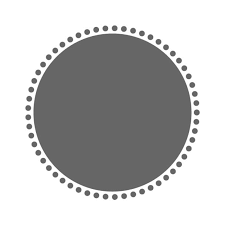 HEBREWS 7:26-28
FOR SEVERAL WEEKS NOW WE HAVE BEEN CONCLUDING THE FINAL VERSES OF THE VERY IMPORTANT CHAPTER 7. AT THE SAME TIME, WE ENTERING INTO – IN MY OPINION – AN EVEN MORE IMPORTANT CHAPTER – IF SUCH A THING CAN BE SAID OF SACRED SCRIPTURE: CHAPTER 8.
THE OVERALL CONTEXT FOR THIS WEEK'S STUDY…
NAS  Hebrews 7:20-28 And inasmuch as it was not without an oath  21 (for they indeed became priests without an oath, but He with an oath through the One who said to Him, "The Lord has sworn And will not change His mind, 'Thou art a priest forever' "); 22 so much the more also Jesus has become the guarantee of a better covenant. 23 And the former priests, on the one hand, existed in greater numbers, because they were prevented by death from continuing, 24 but He, on the other hand, because He abides forever, holds His priesthood permanently. 25 Hence, also, He is able to save forever those who draw near to God through Him, since always lives to make intercession for them. 26 For it was fitting that we should have such a high priest, holy, innocent, undefiled, separated from sinners and exalted above the heavens; 27 who does not need daily, like those high priests, to offer up sacrifices, first for His own sins, and then for the sins of the people, because this He did once for all when He offered up Himself.  28 For the Law appoints men as high priests who are weak, but the word of the oath, which came after the Law, appoints a Son, made perfect forever.
VERSE 26 WILL BE OUR FOCUS FOR THIS BLOG. THE FOLLOWING EXCERPT FROM COCKERILL PROVIDES AN EXCELLENT AND, I THINK HELPFUL, PURPOSELY REPETITIVE INTRODUCTORY SUMMARY FOR OUR PASSAGE. As I pointed out previously, the writer constantly repeats key points for emphasis.
"THE PASTOR HAS JUST DESCRIBED THE GREAT BENEFIT THAT ACCRUES TO GOD'S PEOPLE BECAUSE THEIR PRIEST IS THE ETERNAL SON OF GOD. He can restrain himself no longer from breaking into a grand description of all the ways in which this High Priest is precisely appropriate for God's people and their needs.
"THESE FINAL VERSES OF CHAPTER 7 JOIN THE INSIGHTS GAINED FROM THE EXPOSITION OF PSALM 110:4 WITH THEMES INTRODUCED IN 2:17-18; 4:14-16; AND 5:1-10 AND FURTHER DEVELOPED IN 8:10-10:18. These verses form one of those pregnant passages in Hebrews that combines summary and announcement; integration of the pastor's thought with application of the truth (cf. 4:14-16; 10:19-25). The pastor would have his hearers engage this High Priest so suited to their predicament. He would renew their attention so he can continue his explanation of that High Priest's effectiveness in order that they might persevere through this High Priest's aid.
"THE UNITY OF THIS SECTION IS BEYOND QUESTION. It opens with what is clearly an introductory phrase and is followed in 8:1 by a similar phrase introducing the next section. THE TERM 'HIGH PRIEST,' abandoned since 6:20 in deference to PSALM 110:4, OCCURS IN EACH VERSE AND BINDS THE WHOLE WITH AN INCLUSION. THE APPROPRIATENESS OF THIS HIGH PRIEST ANNOUNCED IN THE OPENING LINE IS THE THEME THROUGHOUT. Each of the three verses forms a subunit. The themes of v. 26 have been well announced in previous passages (1:3, 13; 4:14-16; 5:5-10); v. 27 introduces the main theme of 8:1-10:18. Verse 28 integrates the thought of 7:1-25 into this larger context and brings all to a grand conclusion with the final word, 'HAVING BEEN PERFECTED." – Cockerill
MACARTHUR, REFERENCING CHRIST OF COURSE, TITLES THESE THREE VERSES SIMPLY AND PROFOUNDLY "HOLY AND SINLESS…
"ALL THE LEVITICAL PRIESTS WERE SINFUL, and they had to offer sacrifices for themselves before they could offer them for the people. Not so our present High Priest. He is holy, innocent, undefiled, separated from sinners, and exalted above the heavens. It was fitting, necessary, that He be such a person. Otherwise He, too, would have had to offer sacrifices for Himself first, and He, too, would have had to repeat the sacrifices over and over and over. He could only be the eternal and perfect High Priest if He were completely righteous and sinless. And He is.
"JESUS IS ALSO INNOCENT, OR HARMLESS. Holiness points toward God toward men. Jesus injured no man. He lived for others. He went about always doing good to others, including those who had done, or who He knew would do, Him harm. He healed; He never harmed.
"JESUS WAS UNDEFILED, free from any moral or spiritual blemish. Think about it. For 33 years Jesus was in the world, mingling continually with sinners and being tempted continually by Satan. Yet He never contracted the least taint of sin, or defilement. Just as the rays of the sun can shine into the foulest stagnant pond and not lose their radiance and purity, so Jesus lived His life in the sinful, defiled world without losing the least of His beauty and purity. He moved through the world and remained untouched by any of its blemishes, He came into the most direct and personal contact with Satan, yet left as spotless as before they met. THERE NEVER WAS A PRIEST WHO WAS UNDEFILED – UNTIL JESUS.
"JESUS WAS SEPARATED FROM SINNERS. He was of an utterly different class. Obviously, He was not separated from sinners in the sense of never coming in contact with them or mingling with them. His parents, His brothers and sisters, His friends, His disciples – all the people He encountered – were sinful. Yet He ate with them, traveled with them, worked with them, worshiped with them, all without being defiled. This was possible because His nature was totally separate, totally different, from theirs – and from ours. For this, of course, we give the highest thanks, for otherwise He could not have been our Savior.
"FINALLY, HE IS EXALTED D ABOVE THE HEAVENS. He is exalted because of all the other things just mentioned. Because He is holy, innocent, undefiled, and separated from sinners, He is therefore exalted. And because of all five of these things, He does not need to offer sacrifices for Himself, like those other priests. SINLESSNESS NEEDS NO SACRICE. JESUS OFFERED ONLY ONE SACRIFICE, AND THAT ONE NOT FOR HIMSELF BUT FOR OTHERS. HE DID IT ONCE. A PERFECT SACRIFICE BY A PERFECT PRIEST AND IT WAS DONE FOR ALL TIME." – MacArthur
I ENJOYED TRANSCRIBING THAT SECTION ENUMERATING THE FIVE REASONS FOR JESUS' UNIQUENESS AS THE PERFECT PERMANENT HIGH PRIEST, AS I HOPE YOU DID READING THEM. BUT THERE WAS ONE THING I MISSED: THE CORRESPONDING GREEK WORDS. THEREFORE, IN NEXT WEEK'S BLOG – "CHRIST'S PERMANENT PRIESTHOOD PART 5" – WE'LL LOOK AT THESE FIVE IMPORTANT WORDS.
                                                                         – Professor Thomas A. Rohm