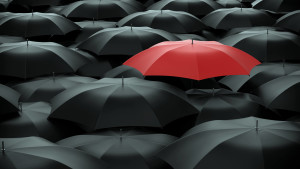 HEBREWS 7:15
WE ARE STILL IN HEBREWS 7 IN THE MIDST OF STUDYING VERSES 11-19. THIS WEEK WE WILL LOOKING CLOSELY AT JUST ONE VERSE, V. 15…
NAS Hebrews 7:11-19 Now if perfection was through the Levitical priesthood (for on the basis of it the people received the Law), what further need was there for another priest to arise according to the order of Melchizedek, and not be designated according to the order of Aaron? For when the priesthood is changed, of necessity there takes place a change of law also. For the one concerning whom these things are spoken belongs to another tribe, from which no one has officiated at the altar. For it is evident that our Lord was descended from Judah, a tribe with reference to which Moses spoke nothing concerning priests. And this is clearer still, if another priest arises according to the likeness of Melchizedek, who has become such not on the basis of a law of physical requirement, but according to the power of an indestructible life. For it is witnessed of Him, "Thou art a priest forever According to the order of Melchizedek." For, on the one hand, there is a setting aside of a former commandment because of its weakness and uselessness (for the Law made nothing perfect), and on the other hand there is a bringing in of a better hope, through which we draw near to God.
LAST WEEK I ENDED THE BLOG ON VS. 13-14, TITLED "THE LAW AND THE PRIESTHHOD," WITH THE SUMMARY STATEMENT, "THE EFFECT OF THE NEW COVENANT ON THE LAW AND THE PRIESTHOOD." THIS WEEK WILL BE A CONINUATION OF THE VS. 11-19 CONTEXT. I'VE TITLED THIS WEEK'S STUDY, "ANOTHER PRIEST ARISES."
TO BEGIN WITH I'D LIKE CALL YOUR ATTENTION TO V. 15 AND THE WORDS "ANOTHER" AND "ARISES" IN PARTICULAR. THE GREEK TEXT AFFORDS US WHAT I BELIEVE ARE INTERESTING AND VALUABLE INSIGHTS TO BOTH WORDS, BUT I feel I must first say a few cautionary words about using the Greek text to make specific points about the Scriptures. Certainly, if the pastor or teacher is knowledgeable of the original language and exercises integrity, or the lay person has access to scholarly books and is experienced in the honorable use of reliable exegetical commentaries, this practice is commendable whenever applicable. However, when care is not consistently exercised, the text – God's holy Word – can easily be abused. Therefore, this respectful caution. In a Bible student or teacher's well-intentioned zeal to get at a deeper meaning to the verse or word, mistakes can be made and false impressions unintentionally given. I humbly believe a very well-known and highly esteemed teacher whose commentary on Hebrews I regularly have quoted in these blogs and personally love commits the kind of mistake of which I speak when he writes…
"THE GREEK LANGUAGE HAS TWO WORDS FOR 'ANOTHER.'  ἄλλος (al-los) MEANS ANOTHER – THAT IS, AN ADDITIONAL ONE – OF THE SAME KIND. The word used in verse 15, however, is ἕτερος (het-er-os), which means another of a different kind. The first indicates a quantitative difference, the second a qualitative difference. If I traded in my small imported car for another small imported car, I would be getting another automobile that was ἄλλος (al-los), of the same kind. But if I traded it for a large American car, I would be getting another automobile that was ἕτερος (het-er-os), of a different kind, a different quality." – name withheld
THE ONLY THING WRONG WITH THAT OTHERWISE ACCURATE EXPLANATION AND INSIGHTFUL PARAGRAPH IS WHILE THAT IT USUALLY TRUE, IT'S NOT ALWAYS TRUE. Occasionally the Greek words are used in the New Testament synonymously and sometimes the difference between the words is indistinguishable. The reason I quibble over the question is not only because it is simply inaccurate, as any Greek lexicon can quickly show, but because the strength of the writer's argument needs not rest upon the Greek word for another at all. Context and reason alone make the writer's point clear and prominent: Christ was most definitely not of the long order of Levitical human priests; He was uniquely different. All that we have learned from the writer's extended emphasis on Melchizedek in chapters 6 and 7 – repeatedly, I might add – have made that difference inarguably, I think, clear.
"IN CHRIST WE DO NOT HAVE ANOTHER PRIEST JUST LIKE THOSE WHO MINISTERED IN THE TABERNACLE AND THE TEMPLE.  He is ἕερος (het-er-os), of a completely different kind and order. Under the Old Covenant there were many priests, and they were all ἄλλος (al-los). Under the New there is but one Priest, and He is ἕτερος (het-er-os)." – MacArthur
REMEMBER VERSE 12?
NAS  Hebrews 7:12 For when the priesthood is changed, of necessity there takes place a change of law also.
I BELIEVE THIS IS CRUCIAL INFORMATION IN OUR QUEST TO COMPREHEND THE NEW COVENANT AND AS WELL THE QUESTION THE MODERN CHRISTIAN'S RELATION TO IT. THIS VERSE, AS OTHERS, TELLS US PLAINLY THE OLD COVENANT – WHICH WAS ASSOCIATED WITH THE LAW – HAS BEEN CHANGED. IT IS NO MORE. AND SALVATION NO LONGER IS ASSOCIATED WITH THE OLD COVENANT BUT THE NEW.
"THE ETERNAL CHARACTER OF THE NEW PRIEST NECESSITATES THE COMPLETE REMOVAL OF THE OLD AS A MEANS OF APPROACHING GOD." – Cockerill
"A MEANS OF APPROACHING GOD" IS ANOTHER WAY OF REFERRING TO SALVATION. IF A PERSON WANTED TO APPROACH GOD – THAT IS, GET SAVED – BY THE TRADITIONAL MEANS OF THE OLD COVENANT, HE COULDN'T. THAT MEANS HAS BEEN CHANGED FOREVER; IT NO LONGER EXISTS. COCKERILL CONTINUES COMMENTING ON VERSE 15, "'DIFFERENT' AND 'LIKENESS' ARE THE KEY WORDS IN THIS STATEMENT. The pastor intentionally changes 'according to the order of' to 'according to the likeness of.' Since 'according to the order of' followed by the name of a priest occurs only in Psalm 110:4…
NAS  Psalm 110:4 The LORD has sworn and will not change His mind, "Thou art a priest forever According to the order of Melchizedek."
… this phrase has an enigmatic quality. From v. 11 above the hearers know that 'according to the order of Aaron' means 'according to the genealogical descent from Aaron.' Since, however, this new Priest is not authorized by genealogy, he is a Priest 'according to the likeness of Melchizedek.' The pastor prepared for this statement in v, 3c by describing the 'eternal' Melchizedek of that verse as 'made like the Son of God.'
NAS  Hebrews 7:3 Without father, without mother, without genealogy, having neither beginning of days nor end of life, but made like the Son of God, he abides a priest perpetually.
This new priest is 'different' in kind from the Levitical priests but 'according to the likeness' of Melchizedek.'"                                      
 THE SECOND WORD IN VERSE 15 OF PARTICULAR NOTE IS "ARISES." I BELIEVE IT IS EQUALLY INTERESTING TO "ANOTHER," MAYBE MORE SO. "ARISES" IS THE GREEK WORD ἀνίστημι  (ahn-is-tay-me). It is a verb. ἕτερος (het-er-os) and ἄλλος (al-los) are adjectives. Verbs have verbal dimensions known as tense, voice, and mood; adjectives do not.  The verb ἀνίστημι (ahn-is-tay-me) is in the middle voice, and that is the thing about it that makes it of special interest. I realize I'm leading us into the deep weeds but please bear with me. I believe you'll find the result worth any struggle. We in English do not have verbs with a middle voice. Briefly, voice is the quality or dimension of the verb that denotes whether the verb is active or passive. That's in English; in Greek there is active, passive, and middle voice. The middle voice is a little complicated, mainly because we don't really have a middle voice verb in English to compare it to. The closest comparison in English is probably the reflexive pronoun. An example is in the sentence, "I cut myself," myself is a reflexive pronoun. The grammatical as well as the practical idea that emerges from this simple English example is the subject of the sentence, which of course is "I." "I." is both the one who cuts (active) and is the one who is cut (passive). So, the Greek middle voice verb has an added dimension that English verbs do not have. Get it? I love it when I see in the Greek text middle voice verbs. Even though they're tricky and you have to be careful not to take a wrong turn in interpretation, I know they're bringing me additional reliable information that I can process that will probably help me to more correctly interpret and understand the sentence and, therefore, draw a step closer to God. ἀνίστημι (ahn-is-tay-me) is a middle voice verb.
THE FACT ἀνίστημι (ahn-is-tqy -me) IS A MIDDLE VOICE VERB STRONGLY SUGGESTS THERE IS A SPECIAL INSIGHT TO BE UNDERSTOOD ABOUT THE WORD THAT'S WELL WORTH NOTING AND STUDYING.
I ESPECIALLY APPRECIATE THE FACT THAT THIS VALUABLE INFORMATION IS GRAMMATICAL AND, THEREFORE, NON-PERSONAL. In other words, it didn't come from somebody or organization of people. Obviously, there are many trustworthy people and groups of people. I believe Pastor Matt, for example, has proven himself trustworthy and Barabbas Road Church, as a responsible, credible, and steadfast witness for the Lord Jesus Christ, likewise.
"BOTH VERSES 11 AND 15 SPEAK OF ANOTHER PRIEST ARISING. BUT IN VERSE 15, ARISES IS THE GREEK MIDDLE VOICE, WHICH IS REFLEXIVE. THE PHRASE, THEN, COULD BE TRANSLATED, 'ANOTHER PRIEST ARISES BY HIMSELF.'" – MacArthur
WHEN THOUGHT THROUGH, THIS POINTS TO JESUS' VIRGIN BIRTH.
THE CONTEXT OF THE FOLLOWING VERSE IS THE RESURRECTION BUT CERTAINLY IT IMPLIES UNLIMITED
NAS John 10:17 "For this reason the Father loves Me, because I lay down My life that I may take it again. No one has taken it away from Me, but I lay it down on My own initiative. I have authority to lay it down, and I have authority to take it up again. This commandment I received from My Father."
WHO ELSE BUT JESUS CHRIST COULD MAKE SUCH A STATEMENT and have the authority and the power to make His words come about? No one, no one but Jesus, the God-Man, the perfect priest.
"AS GOD, JESUS RAISED HIMSELF UP BY GIVING BIRTH TO HIMSELF, SO TO SPEAK. No Aaronic priest could make such a claim. All other priest besides Jesus 'arose' by virtue of their mothers and fathers, not of themselves." – MacArthur
HEBREWS 7:15, I THINK YOU'LL AGREE, HAS QUITE A LOT MORE MOST WOULD FIRST EXPECT.
– Professor Thomas A. Rohm