A Reflection on the Finality of Christ's Sacrifice of the New Covenant-Part III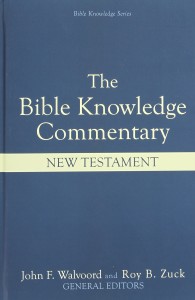 Emphasis: Hebrews 10:26-39
ESV Hebrews 10:1 For since the law has but a shadow of the good things to come instead of the true form of these realities, it can never, by the same sacrifices that are continually offered every year, make perfect those who draw near.
2 Otherwise, would they not have ceased to be offered, since the worshipers, having once been cleansed, would no longer have any consciousness of sins?
3 But in these sacrifices there is a reminder of sins every year.
4 For it is impossible for the blood of bulls and goats to take away sins.
5 Consequently, when Christ came into the world, he said, "Sacrifices and offerings you have not desired, but a body have you prepared for me;
6 in burnt offerings and sin offerings you have taken no pleasure.
7 Then I said, 'Behold, I have come to do your will, O God, as it is written of me in the scroll of the book.'"
8 When he said above, "You have neither desired nor taken pleasure in sacrifices and offerings and burnt offerings and sin offerings" (these are offered according to the law),
9 then he added, "Behold, I have come to do your will." He does away with the first in order to establish the second.
10 And by that will we have been sanctified through the offering of the body of Jesus Christ once for all.
11 And every priest stands daily at his service, offering repeatedly the same sacrifices, which can never take away sins.
12 But when Christ had offered for all time a single sacrifice for sins, he sat down at the right hand of God,
13 waiting from that time until his enemies should be made a footstool for his feet.
14 For by a single offering he has perfected for all time those who are being sanctified.
15 And the Holy Spirit also bears witness to us; for after saying,
16 "This is the covenant that I will make with them after those days, declares the Lord: I will put my laws on their hearts, and write them on their minds,"
17 then he adds, "I will remember their sins and their lawless deeds no more."
18 Where there is forgiveness of these, there is no longer any offering for sin.
19 Therefore, brothers, since we have confidence to enter the holy places by the blood of Jesus,
20 by the new and living way that he opened for us through the curtain, that is, through his flesh,
21 and since we have a great priest over the house of God,
22 let us draw near with a true heart in full assurance of faith, with our hearts sprinkled clean from an evil conscience and our bodies washed with pure water.
23 Let us hold fast the confession of our hope without wavering, for he who promised is faithful.
24 And let us consider how to stir up one another to love and good works,
25 not neglecting to meet together, as is the habit of some, but encouraging one another, and all the more as you see the Day drawing near.
26 For if we go on sinning deliberately after receiving the knowledge of the truth, there no longer remains a sacrifice for sins,
27 but a fearful expectation of judgment, and a fury of fire that will consume the adversaries.
28 Anyone who has set aside the law of Moses dies without mercy on the evidence of two or three witnesses.
29 How much worse punishment, do you think, will be deserved by the one who has trampled underfoot the Son of God, and has profaned the blood of the covenant by which he was sanctified, and has outraged the Spirit of grace?
30 For we know him who said, "Vengeance is mine; I will repay." And again, "The Lord will judge his people."
31 It is a fearful thing to fall into the hands of the living God.
32 But recall the former days when, after you were enlightened, you endured a hard struggle with sufferings,
33 sometimes being publicly exposed to reproach and affliction, and sometimes being partners with those so treated.
34 For you had compassion on those in prison, and you joyfully accepted the plundering of your property, since you knew that you yourselves had a better possession and an abiding one.
35 Therefore do not throw away your confidence, which has a great reward.
36 For you have need of endurance, so that when you have done the will of God you may receive what is promised.
37 For, "Yet a little while, and the coming one will come and will not delay;
38 but my righteous one shall live by faith, and if he shrinks back, my soul has no pleasure in him."
39 But we are not of those who shrink back and are destroyed, but of those who have faith and preserve their souls.
the renewed warning (10:26–31)
10:26–27. The KJV translation here, "if we sin willfully," is superior to NIV's if we deliberately keep on sinning, as the words "keep on" overplay the Greek tense. As the context shows (cf. v. 23), the author was concerned here, as throughout the epistle, with the danger of defection from the faith. Most sin is "deliberate," but the writer was here influenced by the Old Testament's teaching about sins of presumption (cf. Num. 15:29–31) which lay outside the sacrificial provisions of the Law. Apostasy from the faith would be such a "willful" act and for those who commit it no sacrifice for sins is left (cf. Heb. 10:18). If the efficacious sacrifice of Christ should be renounced, there remained no other available sacrifice which could shield an apostate from God's judgment by raging fire. A Christian who abandons "the confidence [he] had at first" (3:14) puts himself on the side of God's enemies and, as the writer had already said, is in effect "crucifying the Son of God all over again and subjecting Him to public disgrace" (6:6). Such reprehensible conduct can scarcely be worthy of anything but God's flaming indignation and retribution. This, however, as stated earlier (cf. comments on 6:8), is not a reference to hell (cf. comments on 10:29).
10:28–29. Under the Old Covenant, if an Israelite spurned the Mosaic Law and at least two or three witnesses verified his actions, he was put to death. This being true, the author then argued from the lesser to the greater. If defiance of an inferior covenant could bring such retribution, what about defiance of the New Covenant which, as he had made clear, is far superior? The answer can only be that the punishment would be substantially greater in such a case.
In order to show that this is so, the writer then placed defection from the faith in the harshest possible light. An apostate from the New Covenant has trampled the Son of God underfoot and has treated as an unholy thing the blood of the covenant (cf. "blood of the eternal covenant," 13:20) that sanctified him. The words "sanctified him" refer to true Christians. Already the writer to the Hebrews has described them as "made holy (Gr. 'sanctified') through the sacrifice of the body of Jesus Christ once for all" (10:10) and as "made perfect forever" through this sanctifying work (v. 14). Some seek to evade this conclusion by suggesting that Christ is the One referred to here as "sanctified" or that the person only claims to be sanctified. But these efforts are foreign to the writer's thought and are so forced that they carry their own refutation. The author's whole point lies in the seriousness of the act. To treat "the blood of the covenant" (which actually sanctifies believers) as though it were an "unholy" (koinon, "common") thing and to renounce its efficacy, is to commit a sin so heinous as to dwarf the fatal infractions of the Old Covenant. To this, an apostate adds the offense of insulting the Spirit of grace who originally wooed him to faith in Christ. This kind of spiritual rebellion clearly calls for a much worse punishment than the capital penalty that was inflicted under the Mosaic setup.
But again the writer was not thinking of hell. Many forms of divine retribution can fall on a human life which are worse than immediate death. In fact, Jeremiah made just such a complaint about the punishment inflicted on Jerusalem (Lam. 4:6, 9). One might think also of King Saul, whose last days were burdened with such mental and emotional turmoil that death itself was a kind of release.
10:30–31. No one should regard such a warning as an idle threat. God Himself has claimed the right to take vengeance and to judge His people. In saying this, the author quoted twice from Deuteronomy (32:35–36), a chapter which most vividly evokes the picture of God's people suffering His retributive judgments (cf. esp. Deut. 32:19–27). Those familiar with this text, as well as other descriptions of God's wrath against "His people," agree: it is a dreadful thing to fall into the hands of the living God.
the renewed encouragement (10:32–39)
But as was his custom after the most severe admonitions, the writer chose to conclude his warning with a distinct note of encouragement.
10:32–34. An effective way to fortify people against future trials is to remind them of the courage they displayed in past ones. This is precisely what the writer did. His readers knew what it was to stand their ground in a great contest in the face of suffering. (The words "stood your ground" [hypemeinate] render the verb usually translated "persevered," as in, e.g., v. 36). They knew what it was to be publicly shamed and persecuted, and also to support others who had such experiences (v. 33). They had shown sympathy for brethren who had been imprisoned, and they had suffered property loss with joy because they had an assurance of possessing heavenly wealth (v. 34). They would do well to recall now their steadfastness in the past. Whatever they might now be facing—and the writer suggested it might be something similar—they would be helped if they would remember those earlier days after they had received the light (cf. "received the knowledge" in v. 26 and "enlightened" in 6:4).
10:35–36. This was no time for them, then, to throw away their confidence (parrēsia, cf. 3:6; 4:16; 10:19). As the author's exposition of the eternal inheritance—the glory of the many sons—had sought to show, that confidence, if retained, will be richly rewarded. What the readers needed, therefore, was just what the writer had often said and implied: to persevere (lit., "you had need of perseverance," hypomonēs echete chreian) so that by thus doing God's will (cf. v. 9) they would receive what God had promised. As much as anything, these words express the central exhortation of the Book of Hebrews.
10:37–38. If their concern was about the delay of the Second Advent, they should rest assured that in just a very little while, He who is coming will come and will not delay. These words and those that follow were adapted by the author from the Septuagint of Isaiah 26:21 and Habakkuk 2:3–4. But they were used freely and were not intended as a precise quotation, since no words such as "He says" introduced them. In the phrase My (or "the") righteous one (only a handful of Gr. mss. read "My"), the author employed Paul's description of a person who is justified by faith. It is likely that the writer of Hebrews understood it similarly. A justified person ought to live by faith, which is what the writer had been urging his readers to do. But, if he shrinks back, that is, if the "righteous one" commits apostasy, denouncing his Christian profession, God's favor cannot rest on his life. By understating the serious consequences, the writer softened his words so that he would not distract from his predominant note of encouragement.
10:39. Then he affirmed, But we are not of those who shrink back and are destroyed. Here the original text has an emphatic "we," which the writer might have intended as an "editorial we," of which he was quite fond (cf. 2:5; 5:11; 8:1; etc.). Then he would mean: "As far as I am concerned, I am determined not to shrink back and experience the ruin which divine retribution would bring." The words "are destroyed" reflect the Greek apōleia, which can refer either to temporal or eternal ruin. In this context the former is correct. Instead of the ruin which an apostate invites, the writer intended to be among those who believe and are saved. The NIV rendering should not be misread as a reference to conversion. Though the author's own normal word for salvation does not occur here, the expression "and are saved" somewhat freely translates eis peripoiēsin psychēs. A viable rendering of the last half of verse 39 would be: "but [we are] of faith leading to the preservation of the soul" (cf. comments on 1 Peter 2:9). But "soul" here should be understood in the Hebraic sense of the person himself, or his life, and refers in this context to the way in which persistence in the faith preserves an individual from the calamities that overtake those who "shrink back." Even if the writer was speaking primarily of his own purpose of heart, he clearly intended that to be shared by his readers. Thus the concluding statement of his warning passage (10:19–39) amounts to a call for determination and perseverance. – Hodges in BKC
Professor Thomas A. Rohm