A Reflection on the Finality of Christ's Sacrifice of the New Covenant-Part II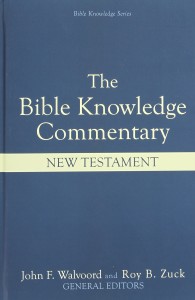 Emphasis: Hebrews 10:19-25
ESV Hebrews 10:1 For since the law has but a shadow of the good things to come instead of the true form of these realities, it can never, by the same sacrifices that are continually offered every year, make perfect those who draw near.
2 Otherwise, would they not have ceased to be offered, since the worshipers, having once been cleansed, would no longer have any consciousness of sins?
3 But in these sacrifices there is a reminder of sins every year.
4 For it is impossible for the blood of bulls and goats to take away sins.
5 Consequently, when Christ came into the world, he said, "Sacrifices and offerings you have not desired, but a body have you prepared for me;
6 in burnt offerings and sin offerings you have taken no pleasure.
7 Then I said, 'Behold, I have come to do your will, O God, as it is written of me in the scroll of the book.'"
8 When he said above, "You have neither desired nor taken pleasure in sacrifices and offerings and burnt offerings and sin offerings" (these are offered according to the law),
9 then he added, "Behold, I have come to do your will." He does away with the first in order to establish the second.
10 And by that will we have been sanctified through the offering of the body of Jesus Christ once for all.
11 And every priest stands daily at his service, offering repeatedly the same sacrifices, which can never take away sins.
12 But when Christ had offered for all time a single sacrifice for sins, he sat down at the right hand of God,
13 waiting from that time until his enemies should be made a footstool for his feet.
14 For by a single offering he has perfected for all time those who are being sanctified.
15 And the Holy Spirit also bears witness to us; for after saying,
16 "This is the covenant that I will make with them after those days, declares the Lord: I will put my laws on their hearts, and write them on their minds,"
17 then he adds, "I will remember their sins and their lawless deeds no more."
18 Where there is forgiveness of these, there is no longer any offering for sin.
19 Therefore, brothers, since we have confidence to enter the holy places by the blood of Jesus,
20 by the new and living way that he opened for us through the curtain, that is, through his flesh,
21 and since we have a great priest over the house of God,
22 let us draw near with a true heart in full assurance of faith, with our hearts sprinkled clean from an evil conscience and our bodies washed with pure water.
23 Let us hold fast the confession of our hope without wavering, for he who promised is faithful.
24 And let us consider how to stir up one another to love and good works,
25 not neglecting to meet together, as is the habit of some, but encouraging one another, and all the more as you see the Day drawing near.
26 For if we go on sinning deliberately after receiving the knowledge of the truth, there no longer remains a sacrifice for sins,
27 but a fearful expectation of judgment, and a fury of fire that will consume the adversaries.
28 Anyone who has set aside the law of Moses dies without mercy on the evidence of two or three witnesses.
29 How much worse punishment, do you think, will be deserved by the one who has trampled underfoot the Son of God, and has profaned the blood of the covenant by which he was sanctified, and has outraged the Spirit of grace?
30 For we know him who said, "Vengeance is mine; I will repay." And again, "The Lord will judge his people."
31 It is a fearful thing to fall into the hands of the living God.
32 But recall the former days when, after you were enlightened, you endured a hard struggle with sufferings,
33 sometimes being publicly exposed to reproach and affliction, and sometimes being partners with those so treated.
34 For you had compassion on those in prison, and you joyfully accepted the plundering of your property, since you knew that you yourselves had a better possession and an abiding one.
35 Therefore do not throw away your confidence, which has a great reward.
36 For you have need of endurance, so that when you have done the will of God you may receive what is promised.
37 For, "Yet a little while, and the coming one will come and will not delay;
38 but my righteous one shall live by faith, and if he shrinks back, my soul has no pleasure in him."
39 But we are not of those who shrink back and are destroyed, but of those who have faith and preserve their souls.
10:11–14. The truth just stated is reinforced by a contrast with the Levitical priesthood. Levite priests could never sit down on the job since their sacrificial services were never completed. But Christ's sitting at the right hand of God (cf. 1:3; 8:1; 12:2) is both a signal that His sacrifice was offered for all time and also that He can now confidently await final victory over His enemies. The words "for all time" (eis to diēnekes) are translated "forever" in verse 14 (see comments on 7:3). Thus by a single sacrifice (one sacrifice, 10:12, 14)—in contrast with the many sacrifices offered by the priests day after day and again and again … He has made perfect forever those who are being made holy. The translation "are being made holy" sounds like a continuing process. But this ignores the force of the expression "made holy" in verse 10. A better rendering is, "them who are sanctified" (tous hagiazomenous; cf. v. 29). "The sanctified" have a status in God's presence that is "perfect" (cf. 11:40; 12:23) in the sense that they approach Him with the full acceptance gained through the death of Christ (cf. 10:19–22).
10:15–18. Reverting to his basic text on the benefits of the New Covenant (cf. 8:8–12), the author requoted a portion of it (in 10:16 he quoted Jer. 31:33; and in Heb. 10:17, Jer. 31:34) to drive home his point. The text is a testimony given by God's Holy Spirit, and shows that final forgiveness, such as the New Covenant promised, meant that there was no further need for any sacrifice for sin. As the writer will shortly show, a person who turns from the one sufficient sacrifice of Christ has no real sacrifice to which he can turn (cf. Heb. 10:26).
The fourth warning (10:19–39)
In some ways this warning section is the most pointed and stern of all. It is also climactic. It follows the completion of the epistle's exposition of the high priestly role and service of Jesus Christ, so it gathers up the implications of these truths and drives them home with full force. But as usual, the writer mingled a solemn warning with his words of consolation and encouragement.
the basic admonition (10:19–25)
10:19–22. The central assertion of these verses is in the words, Therefore, brothers (cf. 3:1, 12) … let us draw near to God. The intervening material, beginning with the word since, gives the basis for the author's call to approach God. The readers are New-Covenant people ("brothers") who should have confidence (parrēsian; cf. 3:6; 4:16; 10:35) to come into the very presence of God. This idea is enriched by the use of Old-Covenant imagery. God's presence in the most holy place and the curtain that once was a barrier to man is now no longer so. It symbolized Christ's body, so the writer may have had in mind the rending of the temple curtain at the time of Christ's death (Matt. 27:51). At any rate His death gave believers the needed access and route to God, aptly described as new (prosphaton, "recent," occurring only here in the NT) and living, that is, partaking of the fresh and vitalizing realities of the New Covenant.
But in addition, the call to draw near is appropriate since we have a great Priest over the house of God with all that this entails in the light of the writer's previous discussion. So the approach of believers should be with a sincere (alēthinēs, "true, dependable," from aletheia, "truth") heart in full assurance of faith. There ought to be no wavering in regard to these superlative realities. Rather each New-Covenant worshiper should approach God in the conscious enjoyment of freedom from guilt (having our hearts sprinkled to cleanse us from a guilty conscience) and with a sense of the personal holiness that Christ's sacrifice makes possible (having our bodies washed with pure water). The writer's words are probably an exhortation to lay hold consciously of the cleansing benefits of Christ's Cross and to draw near to God in enjoying them, putting away inward guilt and outward impurity. These verses approximate 1 John 1:9.
10:23–25. This kind of confident access to God necessarily entails that believers hold unswervingly to the hope we profess with full confidence in the reliability of God's promises. The writer revealed in these verses that his concern for fidelity to the faith is not an abstraction, but a confrontation with real danger. There was an urgent need for mutual concern and exhortation (toward love and good deeds) within the church he wrote to. His readers were not to abandon meeting together, as some were doing. Already there seemed to have been defections from their ranks, though his words might have applied to other churches where such desertions had occurred. In any case their mutual efforts to spur one another on should increase as they see the Day approaching (cf. v. 37; a well-known NT trilogy is included in these vv.: faith, v. 22; hope, v. 23; love, v. 24).
In referring again to the Second Advent, the writer left the impression he was concerned that genuine believers might cease to hope for the Lord's coming and be tempted to defect from their professions of faith in Christ (cf. comments on 1:13–2:4; 6:9). They must treat their future expectations as certainties (since He who promised is faithful). If they would only lift up their eyes, they could "see the Day approaching." – Hodges in BKC
Professor Thomas A. Rohm