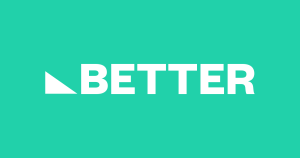 HEBREWS 8:1-6
AS WE HAVE SEEN IN THE TIME SPENT IN THE RECENT WEEKS OF INTRODUCTION, THE MAIN MESSAGE CONTINUES TO BE IN JESUS, THE PERFECT HEAVENLY HIGH PRIEST, THERE IS A BETTER COVENANT…
NAS  Hebrews 8:1-6 Now the main point in what has been said is this: we have such a high priest, who has taken His seat at the right hand of the throne of the Majesty in the heavens, 2 a minister in the sanctuary, and in the true tabernacle, which the Lord pitched, not man. 3 For every high priest is appointed to offer both gifts and sacrifices; hence it is necessary that this high priest also have something to offer. 4 Now if He were on earth, He would not be a priest at all, since there are those who offer the gifts according to the Law; 5 who serve a copy and shadow of the heavenly things, just as Moses was warned by God when he was about to erect the tabernacle; for, "See," He says, "that you make all things according to the pattern which was shown you on the mountain." 6 But now He has obtained a more excellent ministry, by as much as He is also the mediator of a better covenant, which has been enacted on better promises.
"SACRIFICE WAS SUCH AN INTEGRAL PART OF TEMPLE WORSHIP THAT MENTION OF THE SON'S MINISTRY IN THE 'TRUE TENT' LED NATURALLY TO CONSIDERATION OF HIS SELF-OFFERING IN SACRIFICIAL TERMS.
"SACRIFICE" IS THE GREEK WORD προσφέρω (pros-fair-o): Here are the main categories of definitions from Bauer, Arndt, Gingrich, and Danker, probably the best, most accurate and reliable Greek lexicons (a lexicon is a specialized – Greek, Hebrew, German, French, etc.) dictionary:
1. to bring someone or someth. to someone, bring act. and pass.
2. to present someth. to someone by bringing it, bring, offer, present of offerings, gifts etc.
to behave towards or deal w. someone in a certain way, meet, deal with
VERSE 3 – "THE PASTOR HAS STATED HIS MAJOR PREMISE IN VV. 1-2: THE SON HAS BEEN INSTALLED AS HIGH PRIEST IN THE HEAVENLY SANCTUARY AT GOD'S RIGHT HAND. In v. 3 he introduces his minor premise: 'For every high priest is appointed to offer gifts and sacrifices.' The first premise is based on Psalm 110:1 and 4; the second is inherent in the biblical definition of high priesthood (see 5:1). Thus, the pastor does not offer his hearers gratuitous speculation but biblical interpretation. 'Gifts and sacrifices' anticipates the repetitive and thus ineffectual sacrificial ministry of the Aaronic high priest (9:28 – 10:4).
"WITH 'THEREFORE IT WAS NECESSARY' THE PASTOR INTRODUCES TWO CONCLUSIONS FROM THESE PREMISES: A PRELIMINARY CONCLUSION IN V. 3, AND A MORE COMPREHENSIVE CONCLUSION IN VV, 4-5. According to v. 3b, if the Son is a High Priest and high priests offer sacrifices, then 'it was necessary for this one to have something that he might offer.' 'Something' is intentionally general. The pastor establishes the fact of Christ's offering without describing its superior quality. Yet he anticipates its once-for-all character (9:25 – 10:4) by using a singular noun ('something') and an aorist verb ('that he might offer') in contrast to the present tense of repeated action appropriate for other high priests. This 'something' will be described in the second movement as offering 'Himself without blemish to God' (9:14) and in the third as 'the offering of the body of Jesus Christ once for all' (10:10)." – Cockerill
EXQUISITE!
"JESUS IS THE MINISTER OF GOD'S TRUE TABERNACLE, BUT A MINISTER MUST CARRY OUT A SPECIFIC MINISTRY, AND 8:1 AND 7:1-28 EMPHASIZED JESUS' PRIESTLY MINISTRY. The author reflects generally here on the responsibility of high priests. They were ordained in Israel to offer gifts and sacrifices, both to express thanksgiving to God and to atone for sins committed in Israel.
"SINCE JESUS IS A PRIEST, HE MUST ALSO OFFER A SACRIFUCE, FOR IT THE NATURE OF A PRIESTHOOD TO OFFER A SACRIFICE TO GOD. The author's side comment here is illuminating, for it clarifies that the fundamental role of the priest in his estimation is to procure (obtain by special effort – TAR) access to God through sacrifices, just as the high priest in Israel offered sacrifices to obtain atonement and the forgiveness of sins (Leviticus 16)." – Schreiner
– Professor Thomas A. Rohm